Introductory pricing in many product and service industries lure in new customers only to disappoint and frustrate them when the venture falters or fails a short time into its projected lifespan. Porn is no exception and many sites launch to much fanfare and instant popularity only to soon prove themselves without staying power. That cheap-as-chips discount membership may have soured you on some sites before but PornDoe Premium seems to be taking a slightly different route.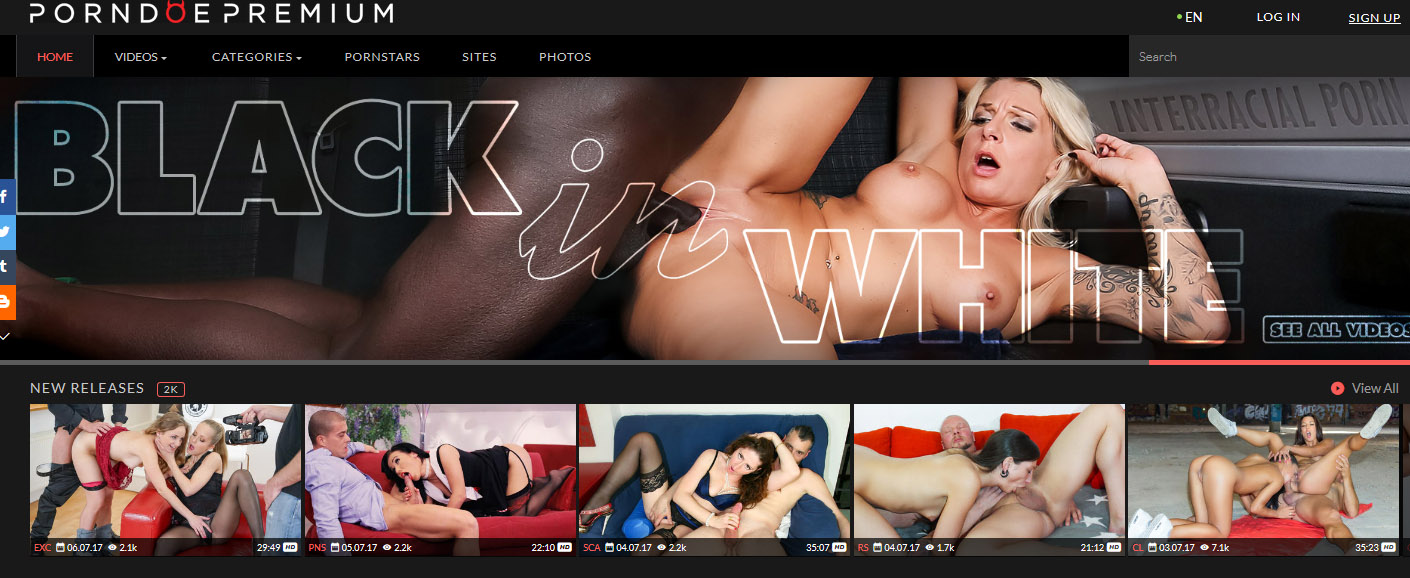 Having launched and made an early attempt at broaching the mainline porn audience with its unique offerings of twenty-plus websites devoted to the best of European and South American kink, fetishism, and visually, thematically, and sexually adventurous hardcore, PornDoe Premium has shifted gears slightly and no longer limits your access to any of its sites. And, now boasting 33 distinct vendors on its network hub, that leaves its members with a veritable treasure trove of wild carnal antics to enjoy. From the elegant erotica of The White Boxxx and XChimera to the utter brutality of Her Limit and reality-based concepts Casting Alla Italia, Deutschland Report, and Bitches Abroad, there's plenty of variety here, all now unchained from viewing restrictions and available for less than $20-a-month.
THE MATH:
At the current $19.95 price point, PornDoe Premium's 33 websites break down to a touch over 60¢ each per month while the 1,966 individual scenes in the combined network archive come to an absolute pittance, only 1.01¢ a-pop. Sure, English subtitles aren't readily available and not all sites update as frequently as the busiest of PornDoe's properties, but you're eager for a fresh take on Euro and Latin porn there were already few networks are enticing as PornDoe Premium. Now with an expanded network package and more affordable access on offer, passing this intriguing multi-national effort by could be a serious mistake.