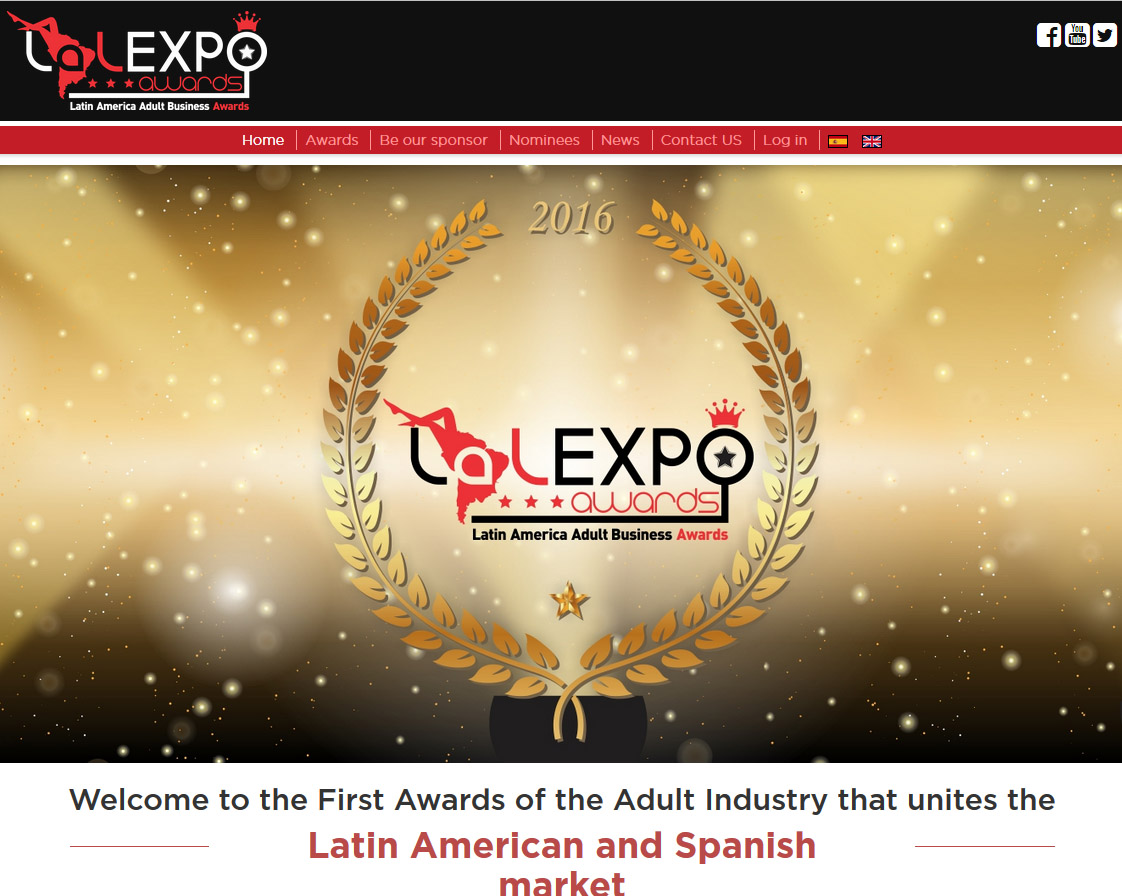 The AVN Awards take place early in the year and celebrate the most significant contributions made to the adult industry by its creators, performers, technicians, and business-people. African Americans, largely neglected by the porno mainstream (especially 'round awards season), started up the UrbanX Awards to ensure adequate attention gets paid to the accomplishments of black performers and creators, and those making racially diverse porn. Latino and Hispanic adult professionals, however, keep getting shafted – and not in the way we all enjoy watching!
To address the continued neglect porn's Latina and Latino workers receive for their often outstanding work in adult entertainment, a brand new industry awards program has sprung up. Set to take place July 13 in Cartagena, California, the Latin American Adult Business Awards is part of the LALExpo, an annual meeting of Spanish-language porn producers, that this year hopes to solidify its influence in porn by publicly applauding and awarding its best and brightest.
Nominees have been announced in more than forty categories including Best Latin American Porn Star, Best Adult Content Site or Network, and the sure-to-be-hotly-contested Best Couple Webcam Model – been on Chaturbate lately? Sexy Spanish couples fucking all over the place – and give the fans a reason to keep tabs on the business-to-business expo and its inaugural awards ceremony.
Who are the Latinas you'd most like to see placed on a gold-leaf-encrusted pedestal of porno notoriety? Holler at Mr. Pink's, let us know, and we'll survey the likely winners as the first annual LALExpo Awards inches closer and closer.
Apolonia Lapiedra @ Team Skeet