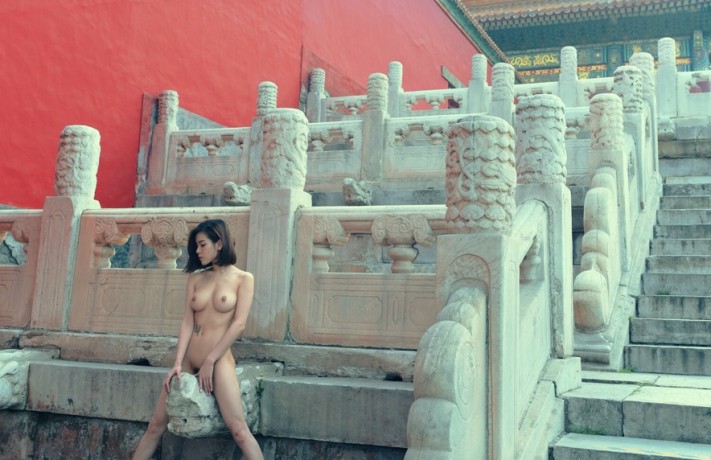 As one of Beijing's most visited attractions and the geographical center of one of the world's most populous cities, the Forbidden City is of incredible importance to China and its people. The home of the Chinese imperial palace and the center of government for five centuries, the Forbidden City remains under tight security and supervision even though, practically speaking, it now functions as little more than a museum and cultural and historical exhibit. So how then did a photographer and a nude model manage to shoot erotic pictures at the flagship site of the notoriously porn-unfriendly country's cultural treasures? 'Cause they did, bless 'em.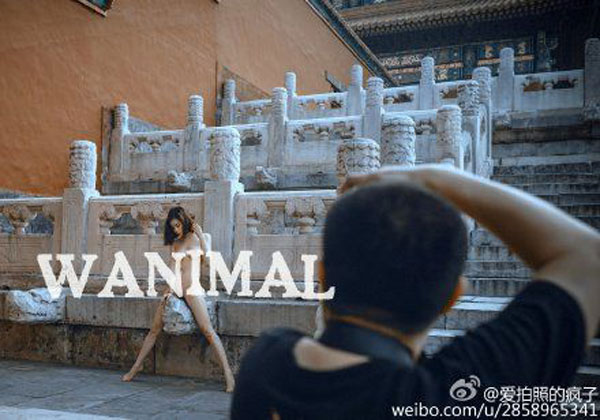 Photographer Wang Dong – no, I'm not making this up – when confronted by outraged users of Chinese social media site Weibo that his work, softcore nude photos of a female model claimed "I was only doing my work and did not affect anyone." That's not an opinion shared by palace authorities who issued a statement this week calling the photos disrespectful to the historical significance of the site and that Dong and his model breached moral and ethical boundaries with their unapproved shoot. Security cameras captured Dong and his unnamed cohorts rushing into the palace grounds to beat early visitors and it is believed staff tried to stop the photos being taken but were apparently unsuccessful.
Various pundits have spoken out and condemned the photographer and his work. Li Chunhua of Zhejiang University of Media and Communications chastised thusly "Nude photos should be taken in proper places… Sitting on relics is improper behavior and it sets a bad example." Dong, who posts on Weibo as WANIMAL seems accepting of his new role as artistic outcast, revealing nothing more of his position than one cryptic statement: "It is the destiny of the expresser to be misunderstood."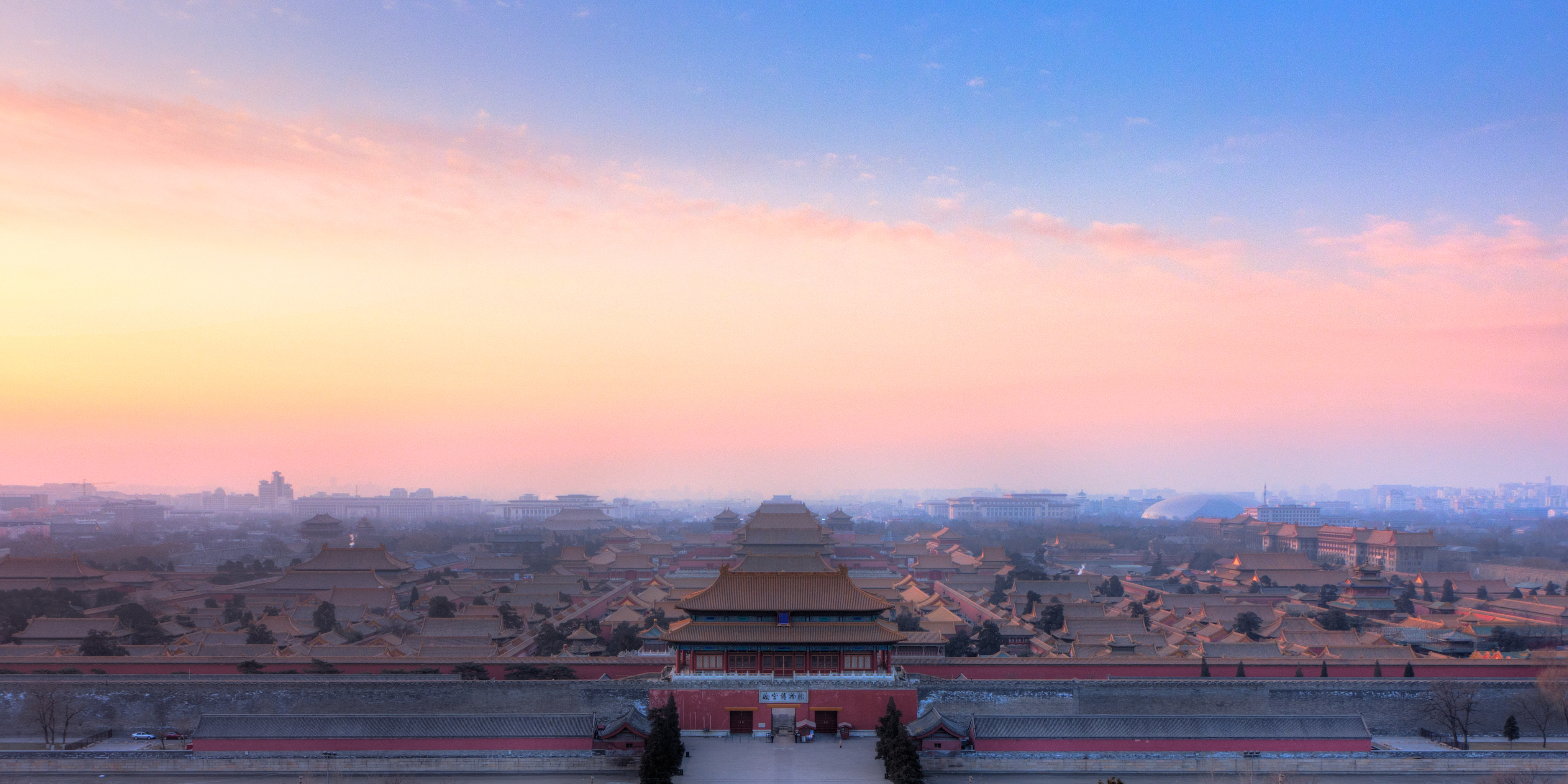 But, really… Look at this breathtaking vista! Tell me you wouldn't want to get naked, shoot porn, or fondle your lady behind a stone lion here!