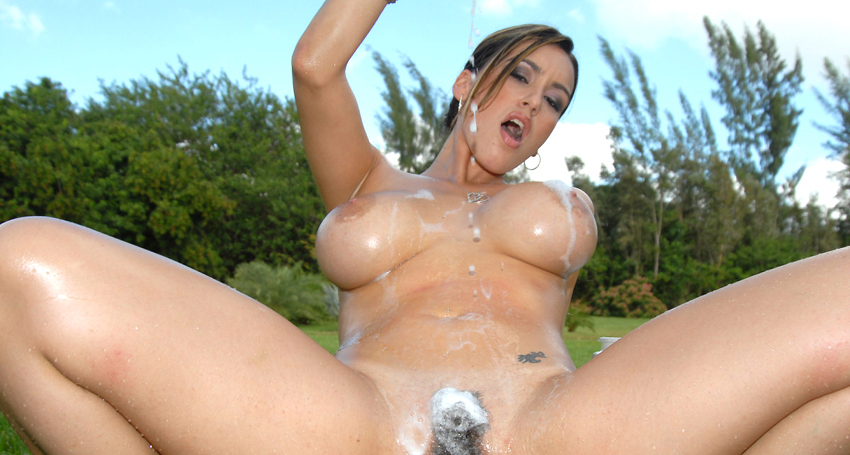 Ever since the shaved, waxed, or otherwise completely hairless vulva became a pornographic staple, plenty of viewers have longed for the return of that thick tuft of short, curly hair to regain its rightful place at the entry point to a world of physical sensations we can only dream about. The shaved pussy might allow the home viewer more visual access to the inner and outer workings of the female genitalia, but its breakout popularity turned the natural pubic growth into something dirty, unhygienic, undesirable; something, in short, to be overcome. But why? Pubic hair is as natural as can be and can add quite a lot to a sexual encounter.
Take a look at pornstars like Bobbi Starr, Kimberly Kane, Katie St. Ives, and Kristina Rose; all women who have, at one point or another, decided to let their furry flags fly high and proudly sport bushes that look natural, but not unkempt, adding an earth eroticism to their work. Sure, Charley Chase might use her muff to cover up a pelvis tattoo, but she too rocks her pubes in a way that should make shaved girls incredibly jealous.
Even women who've moved from blowbangs and anal creampies to the world of "legitimate" entertainment media proudly proclaim their vaginal hirsuteness; Sasha Grey's unveiling of her pubes on HBO's Entourage being the perfect example and another sign that, like it or not, the bush is back.