Sex can be difficult. First you have to occasion to actually have sex, then your consideration and "reading" of your partner's responses, desires, and disinterests becomes paramount. Then there's the inevitable regret at not lasting longer, going too long, being too frenetic, not moving enough, not cleaning up quickly enough, and the dreaded question of when to call or text next. While there's nothing in Lovely's programming to help you with arranging your next date, this little device could guide you and your partner towards a far more fruitful sexual relationship. How? By reading your body and sending you instructive messages, obviously.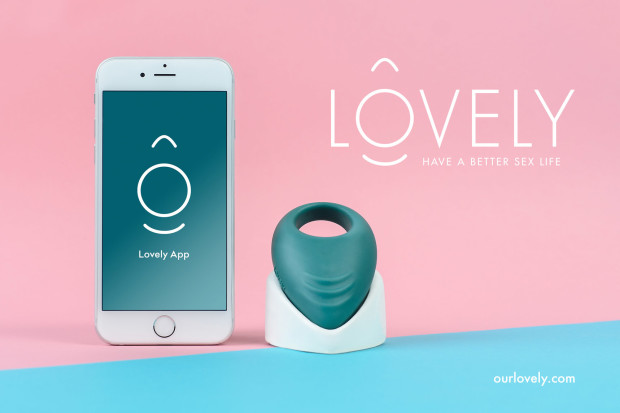 Think of this… Experiencing post-coital sedation, you're stirred from snuggling by an alert sound on your iPhone. Your turn to pick it up, hoping it's not anyone that could compromise you chances of "hitting it" again later. It's Lovely. Lovely tells you that while it was restricting blood flow from your genitals and strangling your shaft, it determined that the doggy-style position hasn't had enough play in your bedroom. Advising and demonstrating on the use of such positions, and counting the calories burnt, heart-rate reached, top thrusting speed achieved, Lovely aims to improve every sex life it touches. But is it as inspiring as it first appears?
With the privacy of user data one of Internet users' principal concerns today, Lovely raises a few interesting questions about how openly we share and discuss our sexual habits. If you're wearing Lovely during sex for one year and it tracks and analyses every encounter you have, isn't your yearly sexual history available for the hacking (or selling should Lovely not achieve to its expected standards) and couldn't it end up in the hands of just about anyone?
Perhaps I'm being a little paranoid and Lovely really is trying to help me. It's just that, what with cock rings being innately wince-inducing and the data issue being a tough one, Lovely seems more like a device for gathering information for others than for the user. After all, shouldn't the evolution of a sexual relationship come about because the parties declare their desires and engage in the mutually agreeable ones together, not because their phones told them to lift a leg this way, fuck faster on weekdays, or reach for a supportive pillow? Clearly I'm living in a fantasyland and need a device like Lovely, which is now taking pre-orders and campaigning for completion funds through IndieGoGo, to set me straight.