For quite some time porn fans and curious, adventurous sexual practitioners of all kinds have been intrigued, even fascinated by female ejaculation. Often called 'squirting' this act has mystified otherwise educated folks around the world with its unmentioned and often obscured origins producing a result – streams of clear-ish fluid shot from somewhere in the female genital area – that is entertaining, but not necessarily scientifically sound. At least, not according to some critics like those who prompted the most notable squirter of the 1990s, Sarah Jane Hamilton, to submit her fluids for testing. The result confirmed Hamilton was indeed ejaculating but now a new study has cast squirting in a more suspicious light.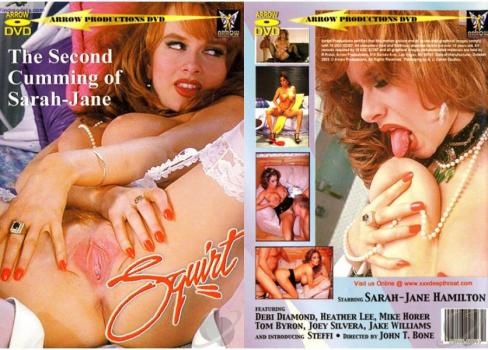 Set to be published in the Journal of Sex Medicine, a research study conducted by French scientists took fluid samples from the urethral gushes of seven admitted squirters and analyzed their biochemical makeup. The results, which can be read in brief here before being published in detail in the Journal of Sex Medicine, found a build-up of fluids during the early and continued stages of sexual arousal. Those fluids, the findings say, are more urine than anything else. There were, however, traces of prostatic secretions (sexy juices, in other words) in the samples, confirming that, yes indeed, female "ejaculate" does contain some (small, perhaps borderline-nonexistent) does contain something resembling ejaculate.
That, my friends, is what you call a minor victory.
Mr. Pink's recommends JulesJordan.com for more squirting pornstars