Of the many reasons to visit Taiwan – suncake pastries and incredible hot pot; more than 15,000 glorious temples; the incredible Taroko National Park – eating a bowl of rice in the shape of a cock 'n' balls probably wasn't high on your list. Thanks to a recent addition to Taiwan's theme restaurant industry, though, that's all about to change.
Funny Sex, located in Lingya District in Taiwan's second largest city, Khaosiung, caters to a clientele more sexually liberated than your average diner and does so with a touch of the absurd. From the outside, it appears a restaurant like any other, but once you've ascended the drab stairway and taken a seat, the erotic elements start to make themselves known. Menus offer informative tidbits about the sex habits and genital measurements of different countries, as well as a plethora of sexually charged dishes. As detailed by Jamie Fullerton of Munchies, the dishes on Funny Sex's menu aren't necessarily inspired by sex, but their presentation most certainly is. Take a look at this chocolate pudding: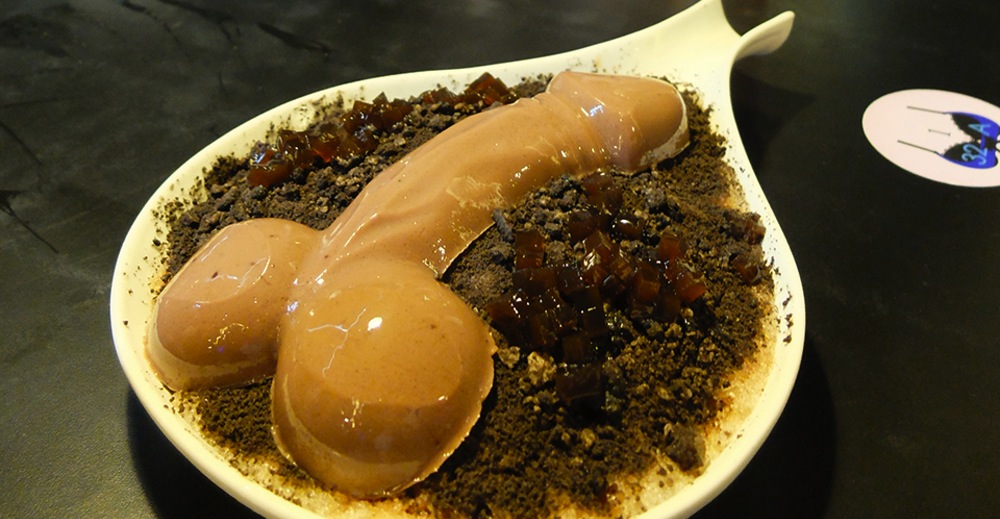 And this soup bowl: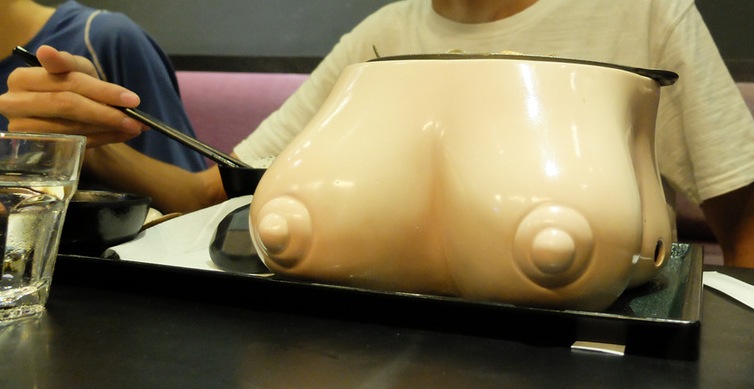 At Funny Sex, it seems everything edible is penis shaped or housed in a firm (perhaps too firm) pair of breasts. And if the food doesn't interest you all that much, there's giant wooden phalluses to ride, blow-up dolls in bondage restraints, and real dolls that can accompany lone diners. Truly, Taiwan's Funny Sex restaurant is doing the lord's satan's Dionysus's work.