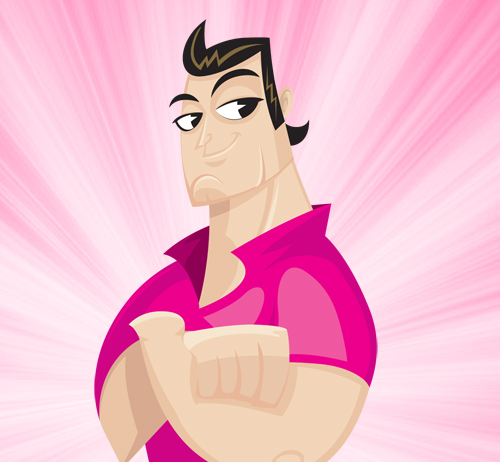 Partly because she was raised in a strict Catholic household by prolifically procreating, but otherwise asexual parents, and partly because I don't want my mother thinking her son sits at home all day with nothing but a tub of lotion and a crusty old handkerchief for company, I haven't yet managed to tell my mother exactly what I do for a living. "I write reviews of hardcore pornographic websites," doesn't exactly seem like the kind of declaration you can make over a dinner of roast chicken and vegetables on a Sunday evening. Reluctant as I am to continue the charade – unlike some, I'd rather not lie to my mother on a regular basis – I just can't seem to be able to find the right way to inform her of my current occupation.
During a recent phone call, Mom and I spoke about the weather, what music I've been listening to, my movie recommendations, my siblings, my father, the declining mental health of my grandmother, which holiday songs and jingles we found the most obnoxious… everything but work. As far as she knows I work on a computer for something involving the Internet, so when she subtly inquired as to how I earn my income by asking "And how's work going?" my overly simplistic response of "Fine. You know, busy, busy, busy!" seemed adequate. I wanted to answer "Well, Mom, it's really quite an interesting time of the year for the porn industry. The AVN Awards are about to take place and may determine the trends, rising stars, and powerhouse studios of 2012, changing the kind of material I'll be writing about in both reviews and blogs. Asa Akira just did a double-anal scene and I wouldn't be surprised if that kind of ultra-sensitive physical activity is on the cards for a large number of younger pornstars who now think they have to follow suit to even be considered for decent roles. If you'll recall, 2008 to 2011 was largely focused on who'd be taking it in the ass, from whom, when and for which studio. I'm inclined to believe 2012 will be the start of a similar line of thought but, you know, twice as intense. Ha."
Nope, instead I just told her it was fine. She might be aware of what happens in contemporary hardcore pornographic movies; she might not. She might want to know what I really do for work; she might not. She might understand that her beliefs about porn (and religion and economics and politics) don't exactly mirror mine; but then again she might not.
Ah, mothers. Can't live with 'em, can't tell 'em about your work on the periphery of the porn industry.