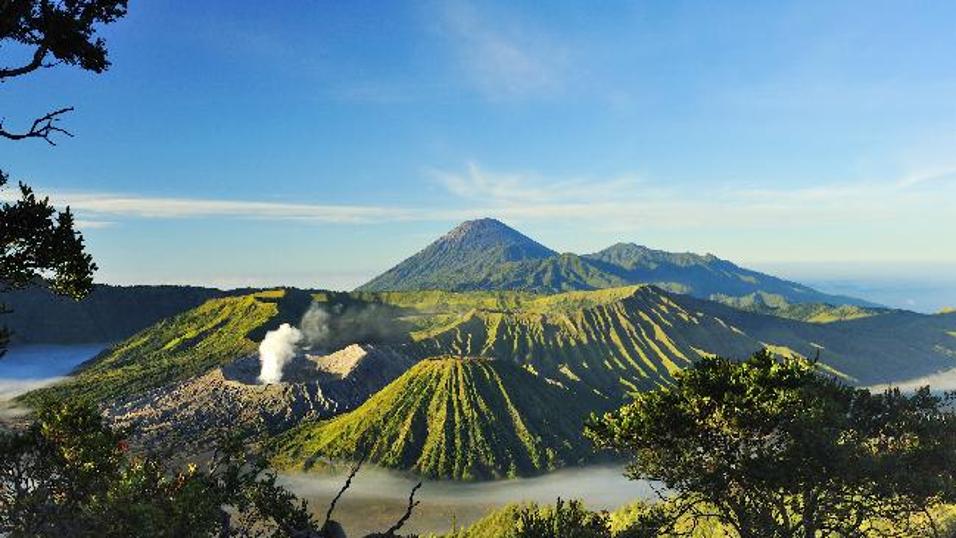 Way back in the 16th Century, a young Indonesian prince named Pangeran Samodro carried on a carnal affair with his step-mother, the two of them choosing nearby mountain Gunung Kemukus to host their secret tryst. Disaster struck, however, when they were caught in the act and killed, buried on the mountain. The story doesn't end there, however, as Indonesians flock to the Central Java mountain to engage in sex with strangers in order to receive blessings for completing the congress started hundreds of years ago.
While conservative Muslim groups have attempted to prohibit access to the controversial site, the ritual – bathe at a sacred spring then find a stranger who'll agree to have sex with you on seven consecutive Jumat Pon (when the Gregorian Friday lands on a traditional Javanese celebratory day) – promises to bring good fortune and prosperity to the thousands who visit the mountain every year. But, thanks to a television report by Australian journalist Patrick Abboud has increased the already wide exposure of this ritual in the Western World, resulting in a ban on all sexual activity taking place there.
Ganjar Pranowo, Governor of Central Java, announced the ban earlier this week at his office in Semarang, calling it "a shame," and calling on pilgrims to continue visiting the tomb and shrine, but imploring them not to engage in the controversial intercourse that has long been the focus of visits. The increasing presence of sex workers and allegedly high rates of STD transmission are among the reasons for the ban, but it's largely religiously based. Although the ritual is distinctly Javanese, combining Islamic, Hindu, and Buddhist characteristics, Indonesia is home to the world's largest Muslim population, whose beliefs staunchly oppose adultery. Whether or not this will curtail mountainside trysts remains to be seen but in a way it's somewhat fitting to cut-off hundreds of fucking pilgrims mid-ritual, just as Prince Samodro and his step-mom Nyai Ontrowulan were once similarly interrupted mid-coitus.