Not long now, fuck fans, and every North American adult website worth a damn will be coloring its homepage black-and-orange, placing glowing pumpkin heads at every entrance, and only admitting those women who've come dressed for the occasion, every inner-slut's favorite over-commercialized holiday, Halloween!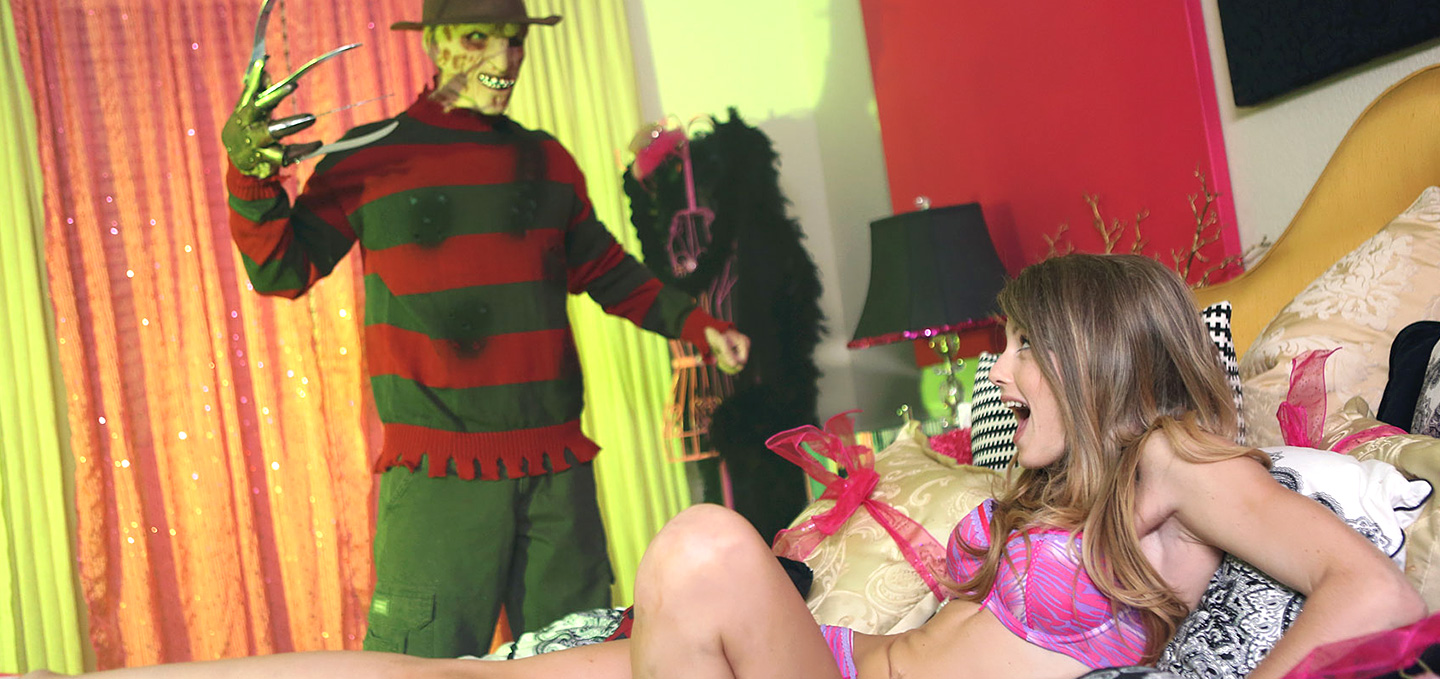 Along with the epic pornstar-attended party planned by AVN and due to open a inter-dimensional gateway to a fiery den of adult industry decadence – more info here – there's also another big-time Halloween bash from a champion of sexual expression, New York's Museum of Sex. Teaming with One Year Lease Theater Company for the October 31st event, the Museum will host costume contests, complimentary cocktails, light dining, raffles, live music from NY "indie, gypsy-ish, cabaret-ish, parlor rock" outfit Kotorino, and many more events, activities, tricks, and treats to put attendees in the partying mood. And, as always, there's a premium VIP package for those that want to elevate themselves above the riff-raff, this time dubbed the 'Indulge with Dionysus' package and priced at $125 (alongside $65 and $40 standard VIP and general admission tickets, aka 'Mingle with the Gods' and 'Soar with Aphrodite'). Dionysion acolytes willing to part with $125 for a Halloween party par excellence receive, among other pleasures, burlesque performances, a martini bar, appointed servers, 'sinful party favors and decadent treats', as well as the best seats in the house reserved for their asses and their asses alone.
Also getting into the spooky spirit this Halloween is everyone's favorite proponents of martial infidelity, Kelly and Ryan Madison. Just released from Juicy Entertainment, Whore-ers of Halloween sees Natasha Vega, Casey Calvert, Staci Silverstone, Veruca James, Tysen Rich, and Luna C. Kitsuen all gussied up in sultry costumes and given the chance to milk Mr. Madison of his now infamous multiple loads. Cast as the meat in a Madison sandwich set in an Eyes Wide Shut-inspired Venetian-style occult orgy, Veruca James gets the couple to herself for a scene, as do Misses Kitsuen and Vega while the other starlets make do with Ryan alone, though that's hardly a consolation prize.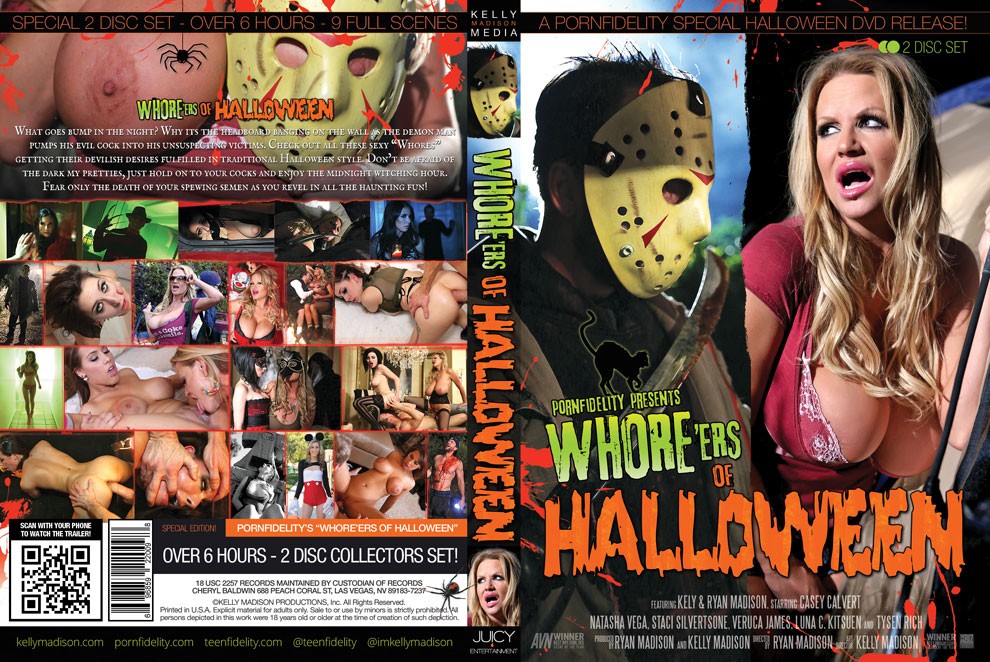 And then there's the horrific Donna T. Rumpshaker costume for women, unwisely produced by outlandish costumers Yandy, which can now be purchased for $69.95. Yes, seriously, and that's not including the wig or baseball cap!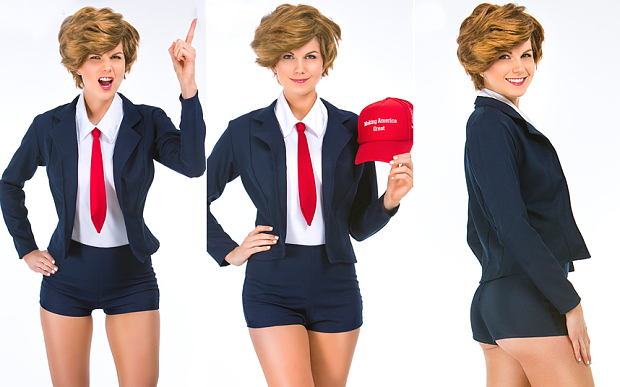 Really, the less said about why anyone would possibly want to purchase such a costume for anything other than a woefully unfunny topical reference the better. Isn't Yandy a "sexy costume" site? Surely even Trump's staunchest supporters wouldn't fuck a female doppelganger of the uncouth real estate mogul, would they?
Truly, truly scary ruminations here, folks, and there's more to come from Mr. Pink's as we inch closer and closer to All Hallows' Eve.