Sex brings people together, and I don't just mean in a moist, mushy lump of entangled limbs: it really does bring people together, creating communities of like-minded practitioners, offering group safety to sexual minorities struggling to survive, and even matching pornographers with their muses, a meeting that creates even more possibilities for togetherness once it hits the retail and digital shelves. John Stagliano might not be an active adult performer anymore, but he's still as tuned-in to today's current crop of breakout sex stars. As if to prove this beyond a doubt, the director of the acclaimed Voracious series for his Evil Angel imprint has ventured once again into big budget porno territory to create a unique showcase of two of today's most authentic performers.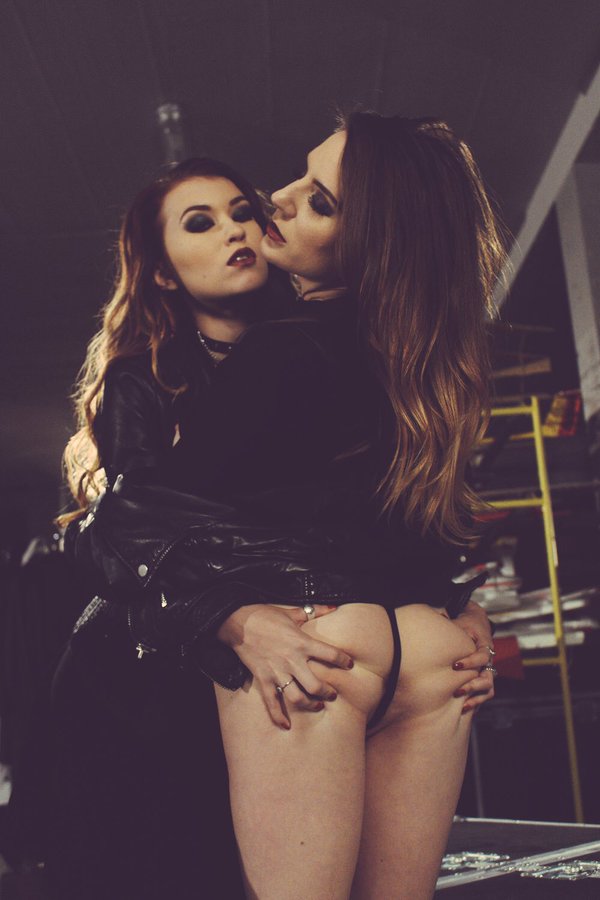 Of the two leading ladies soon to be found adorning the cover of Hard In Love, Stagliano's continental lesbian travelogue, Misha Cross is the newer name, the slighter physical presence, and the less mainstream-accessible one. Having appeared as not one, but three distinct prostitutes in Game of Thrones, it's the British Samantha Bentley who takes top billing. And, speaking of billing, that's a credit you don't see earned by pornstars every day: Starring and Written by… An ambitious lesbian feature from a porno legend co-created by two of Europe's most compelling, intelligent, self-assured performers (with appearances from Proxy Paige, Angel Long, and Jesse Volt, among others)? That's certainly reason to prick up your ears and pay close attention.
Another reason is that Stagliano called in a few favors from friends to pull of this production, shooting in the private Budapest studio of Rocco Siffredi and at insomnia, a Berlin club that also hosted his Fashionistas Safado shoots. Creatively, he turned to Cross and Bentley. "I had the girls' demented imagination to save me," Stagliano told press. "As with so much of this movie, the ending was a surprise to me and my narrow male thinking."
The first chapter of Hard In Love serves up four scenes to Evil Angel subscribers and is available there now, with Part 2 due to arrive June 6th.