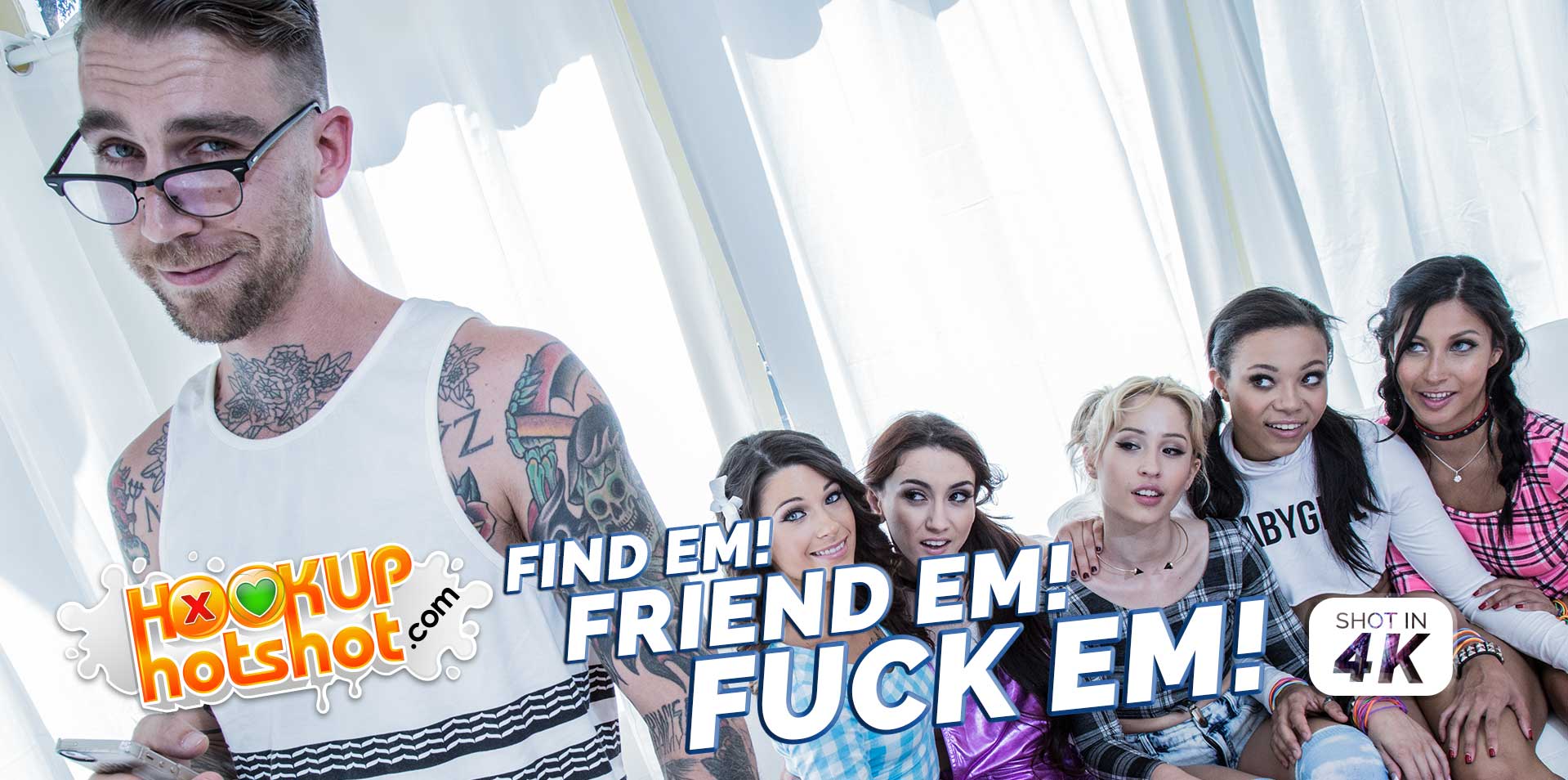 Evil Angel recently saw a few of its key directors take the bulk of their previously EA-branded work elsewhere, presumably because contracts had expired and said directors' stars now shine significantly brighter than when they were first adopted by John "Buttman" Stagliano and his merry crew of deviants. James Deen and Manuel Ferrara both share their former EA titles on their own sites, while Dana Vespoli is slowly filling Twisted Visual with her best and boldest productions. This leaves Evil Angel in need of a new discovery, a daring new talent who could very soon take the porn world by storm. On that note, welcome Bryan Gozzling to the Evil Angel roster.
First unleashing his homemade style of ultra-intense gonzo hardcore on the world via his Hookup Hotshot website midway through 2015 and now a fully confirmed Evil Angel associate, Gozzling's hipster style, bespectacled face, and strangely trendy Wehrmacht haircut should place him in an Urban Outfitters catalog, or at least tagging along with Chris Strokes at American Pervert, Strokes' American Apparel parody site. Not content to trail another, Gozzling instead saw social media as the way to distinguish his porn from anyone else's.
"The Internet is a wonderful place. It's full of young girls on social media and dating sites who just wanna hook up. What's better than finding hot chicks who are down to fuck, all from the comfort of your own home?" Good point, Gozz, and good work on casting today's cutest and nastiest crop of porno starlets in some of their filthiest scenes. Gozzling's sexual style is an odd one: often moving slowly and deliberately then bursting into flurries of rampant thrusting, the dude treats his girls like playthings, encouraging them to drool saliva on themselves while holding his dick in their throats, prying their asses open with two fingers (then three, then four), and leaving each girl far messier than she was when she entered his LA apartment. On Facefuck Friend Request, Gozzling's DVD debut, he debases Angel Smalls, Alina West, Mandy Muse, and the ultra-cute Liza Rowe, all of whom end up smeared in spit, semen, and their own fluids, gasping for air, and praising Al Gore for inventing the Internet, and thanking Bryan Gozzling for their thorough sexual thrashing.
Not yet on DVD nor on Evil Angel's website, other girls going under Gozzling's control include Lyla Dean, Taylor Reed, Alice Green, Aubrey Luna, Jade Jantzen, Mila Jade, and Kimberly Chi, and all can be enjoyed only at Hookup Hotshot, where social media very, very easily becomes sexual media.