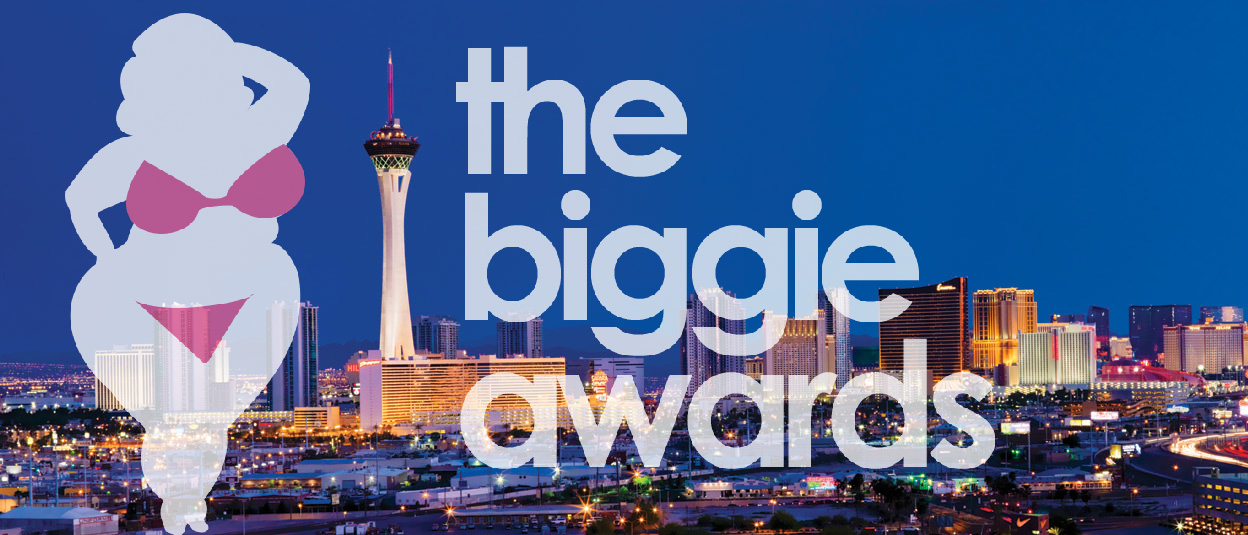 The Biggie Awards, adult entertainment's annual celebration of all things BBW (the women, the movies, the directors, the waistlines) went off without a hitch in Las Vegas this weekend past and, as expected, a new lineup of remarkable talents were decreed the best in the biz by their peers and fans. Before we run through some of those taking home Biggies this year, though, be sure to jump back a few weeks and read Mr. Pink's preview of the event.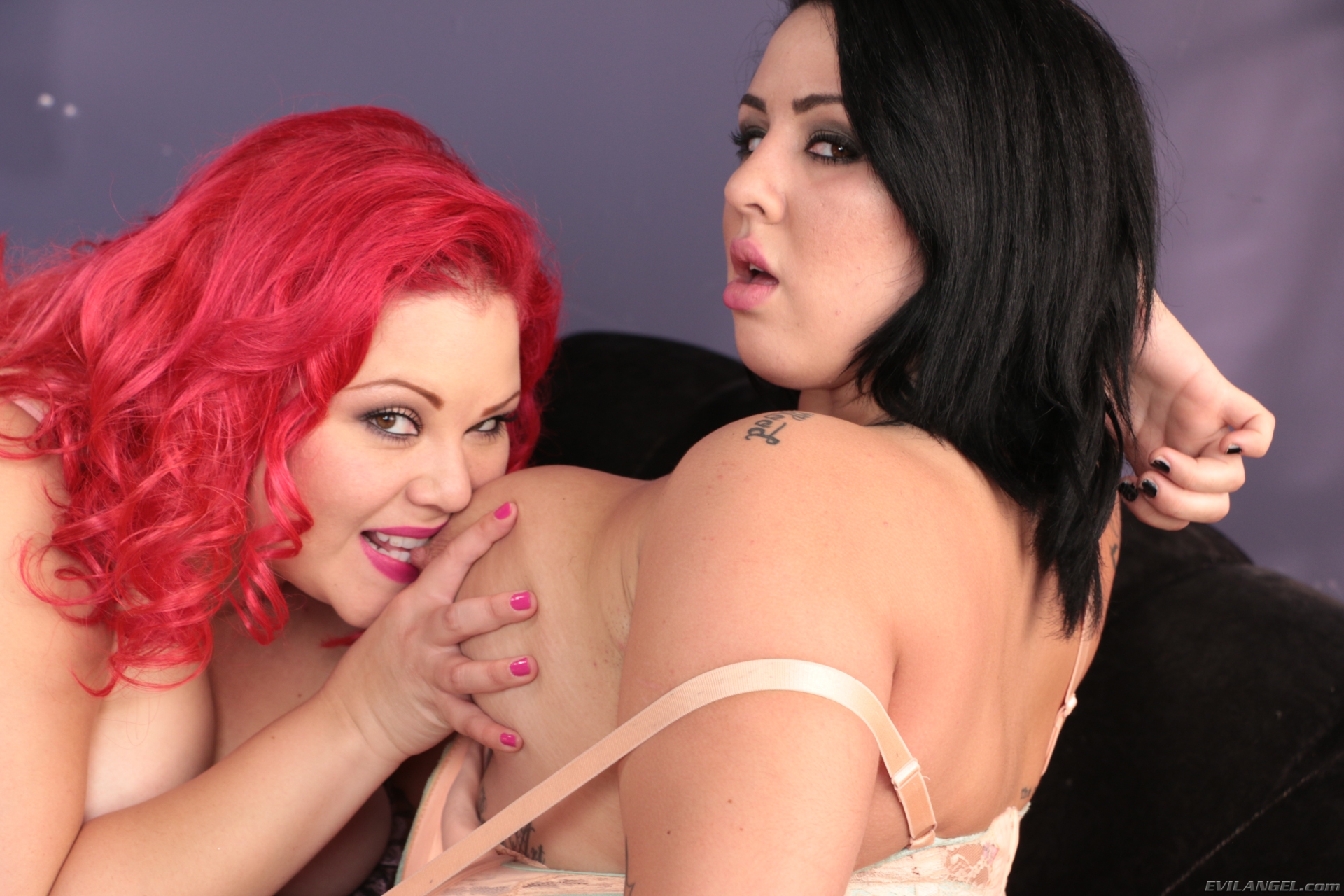 [April Flores and Brianna Rose in Marshmallow Girls 2, 2015, Evil Angel]
(Now, I really must make a minor complaint at this point: it appears BBWCon and the Biggie Awards crews are recovering from their events, as suggested by their lifeless social media profiles, the absence of convention floor footage on YouTube, and the minimal coverage given to the toast of the performing BBW community. Want greater recognition? Insist upon it!)
As reported by AVN, Odette Delacroix, this year's winner of Best Fetish/Speciality site for PetiteVsPlump.com and, strangely enough, quite a thin woman. Thanking the BBW community for opening their arms to a woman whose body type would normally exclude her from such an organization, Delacroix encapsulated what makes the BBW side of the adult industry so damn worth supporting: open-mindedness and community.
Now, onto some winners…
BBWcon Hall of Fame: Sapphire
BBW Media Outlet of the Year: Phat-Mag.com
Director of the Year: Josh Stone
Studio of the Year: Sensational Video
Fan Favorite: Mandy Majestic
Newcomer of the Year: Kimmie KaBoom
XXX Performer of the Year: Eliza Allure
BBW of the Year: Vylette Vonne
Best Belly of the Year: Alexxxis Allure
Best Boobs of the Year: Kimmie Kaboom
Best Butt of the Year: Victoria Secret
Best BBW DVD Series of the Year: Scale Bustin' Babes
Best Lesbian Scene of the Year: April Flores & Brianna Rose in Marshmallow Girls 2 (Evil Angel)