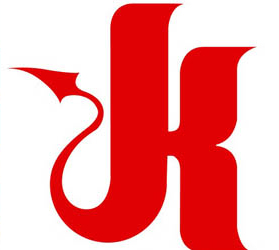 A new post-breakup haircut or wardrobe can bring you back from the brink of obsession and depression, enlivening your existence with the hope of prosperity, romantic or otherwise. In short: everyone needs a new look now and again. Kink.com, the most notorious adult website operating on U.S. soil, is no different. Having tackled most every conceivable (legal) fetish, kink, and sexually adventurous act, the San Francisco-based studio has obviously decided a new look is the best way to celebrate its continued success. Inviting a select group of loyal members to check out the new online digs, Kink has opened the doors to a beta version of its new website. Always interested in where Kink is headed, I stepped behind the red velvet rope and took a look-see for myself.
This slideshow requires JavaScript.
Quite clearly designed with tablet and smart-phone use in mind, Kink has dispensed with the majority of the text that once greeted members, instead thrusting them into an image-based update listing that's more vibrant and eye-catching than ever. Hovering your cursor over each update (in the form of thumbnail images) strangely doesn't bring any more information to light; for that you'll have to make a selection and check out the viewing page. Video streams and download options are all easily accessible and see the same dedication to visual quality that has made Kink the Internet's go-to BDSM dungeon. If you select a video stream other than that automatically presented on the page, it'll open not in that same window but in a new tab.
Performers could still be given more info-rich profiles and there's plenty of room for keyword tags (in a cloud?) and other one-touch navigation tools, but Kink's certainly onto a good thing as far as clarity and ease-of-use is concerned. Tablet users will love the larger, more vivid thumbnails and the simple menu sidebar, but there's still some changes to be made. Kink knows this, too, which is why the design is still in beta mode; they're working out the, uh, kinks. If you'd like to help guide porn's boldest and baddest fetish workers towards a brilliant new look and greater functionality for your preferred device, you know where to go to sign up, and start making the most of being a Kink.com member at the dawn of 2015.