There are porn parodies and then there are porn movies that use existing cultural artifacts to create their own take on a popular subject. Most porn parodies use television or movies or comic books or public sex scandals as the basis of their hardcore, but Intersec Interactive has significantly different tastes than most pornography studios and has therefore opted to tackle a rather unusual subject for one of Top Grl's challenging femdom sessions: Serbian artist Marina Abramović's landmark 736-hour-and-30-minute performance piece, The Artist is Present.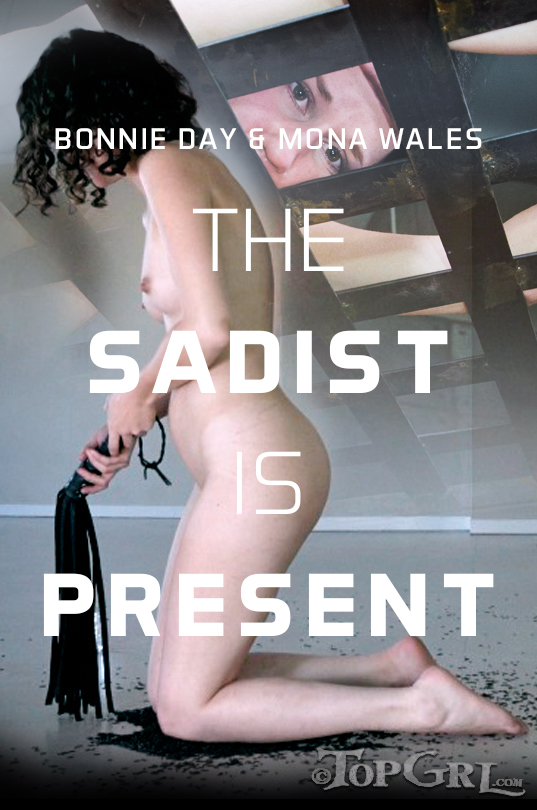 Devised and performed by Abramović for MOMA's 2010 retrospective of her work, The Artist is Present saw a still and silent Abramović seated before gallery patrons, many of whom were moved to tears by nothing but the artist's returned gaze. This might seem an odd sort of artwork to influence porn production, but Intersec Interactive is an odd sort of company. One of Kink.com's few genuine competitors, Intersec has unleashed via Top Grl a scene entitled The Sadist is Present that, although using an unchanging endurance performance piece as its inspiration, thankfully offers a bit more activity than Abramović's now legendary work.
Mona Wales has taken a seat, naked except for tall heels, when in walks Bonnie Day. Stunned, Bonnie receives her command: Make yourself comfortable. Ordered to strip in front of the embodiment of the perfect female figure, Bonnie follows each subsequent instruction to the letter, whether it's kneeling in a pile of stiff rice grains, flogging herself with a cat o' nine tails, and even peeling an onion only to use it as a masturbatory device.
This slideshow requires JavaScript.
This is some weird shit, y'all, and it's highly entertaining even though the rest of the scene takes place not in a gallery space but in a fairly typical bondage rack in some dank basement cum dungeon somewhere. More sadistic physical abuse is on the cards, only it uses the same tropes and tools found in most hardcore BDSM work. Clearly, then, art and porn are becoming increasingly intertwined (as also evidenced by the rise of publicly advertised and accessible erotic art shows and film festivals) but still have some way to go. For all the efforts of Mona Wales, Bonnie Day, and the Top Grl and Intersec teams, they still fall short of the epic commitment required by Abramović. But, hey, it's a swell start!
Learn more about Marina Abramović at Artsy.