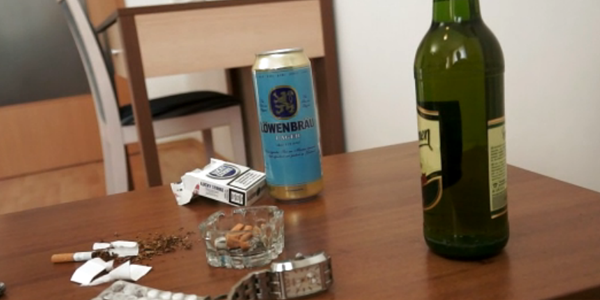 After filling a reasonably large venue with cheers and not jeers, my band Beef Supreme were nowhere to be found, leaving me to wake up on a table surrounded by pills, butts, and bottles, wondering what hotel I ended up in and whether I'd slept past checkout time. Opening the door, I was greeted (and given a headache) by two screaming, bouncing groupies. Dude, I love groupies! I quickly signed their boobs only to be faced with the toughest decision of my morning so far: bang the blonde in the black dress or bang the blonde in the white fishnet top?
Since the girl in black was the only one I could understand as she and her friend gabbed a thousand praises and pleasantries upon meeting me, I choose her – and it only costs me 25 credits! With nothing to lose but my untarnished record for impeccable sexual health and the hangover currently doing a John Bonham on my noggin, I dove in and endeavored to prove to this sycophantic slut that I was no washed-up old rocker but a virile young stud loaded with enough sexual energy to rival Vince Neil or Izzy Stradlin at their best.
"I'm gonna make you horny even if you don't want me," she said as she laid back on my hotel bed, spreading her legs and placing two fingers… right… there. "What do you mean 'if I don't want you?' I picked you, didn't I?" I was clearly still drunk from last night's after-party, so I decided to simply sit back and enjoy the show. After a minute or two, she reached back, grabbed an empty wine bottle and promised to show me something.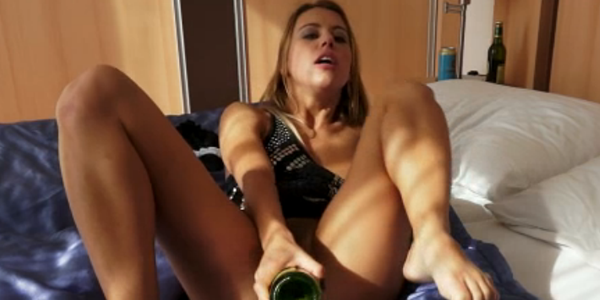 Uh, perhaps I better step in before she gives herself (and me) an infection.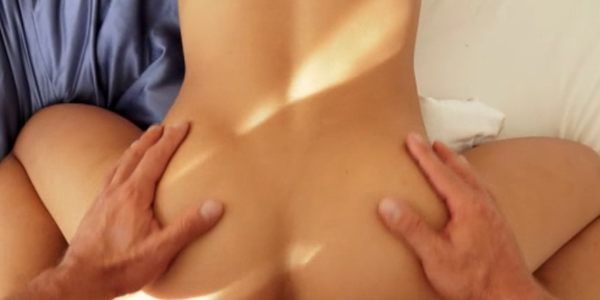 After four minutes of pounding her from behind, I start to feel a familiar sensation rising from deep within me. Although she has offered to let me spank her ass, pull her hair, and stick in her rear, I instead opt to blow. After all, it's not like I need to keep her around if I'm done with her, right? I must still be high as well as drunk, 'cause for some reason I nut in a half-full beer glass which she dutifully, gleefully downs in one gulp then heads for the door.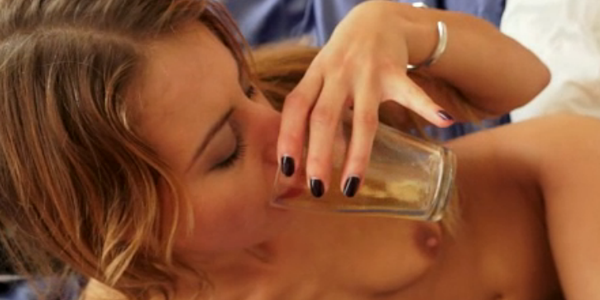 Man, I could really get used to this rock 'n' roll lifestyle at Life Selector.