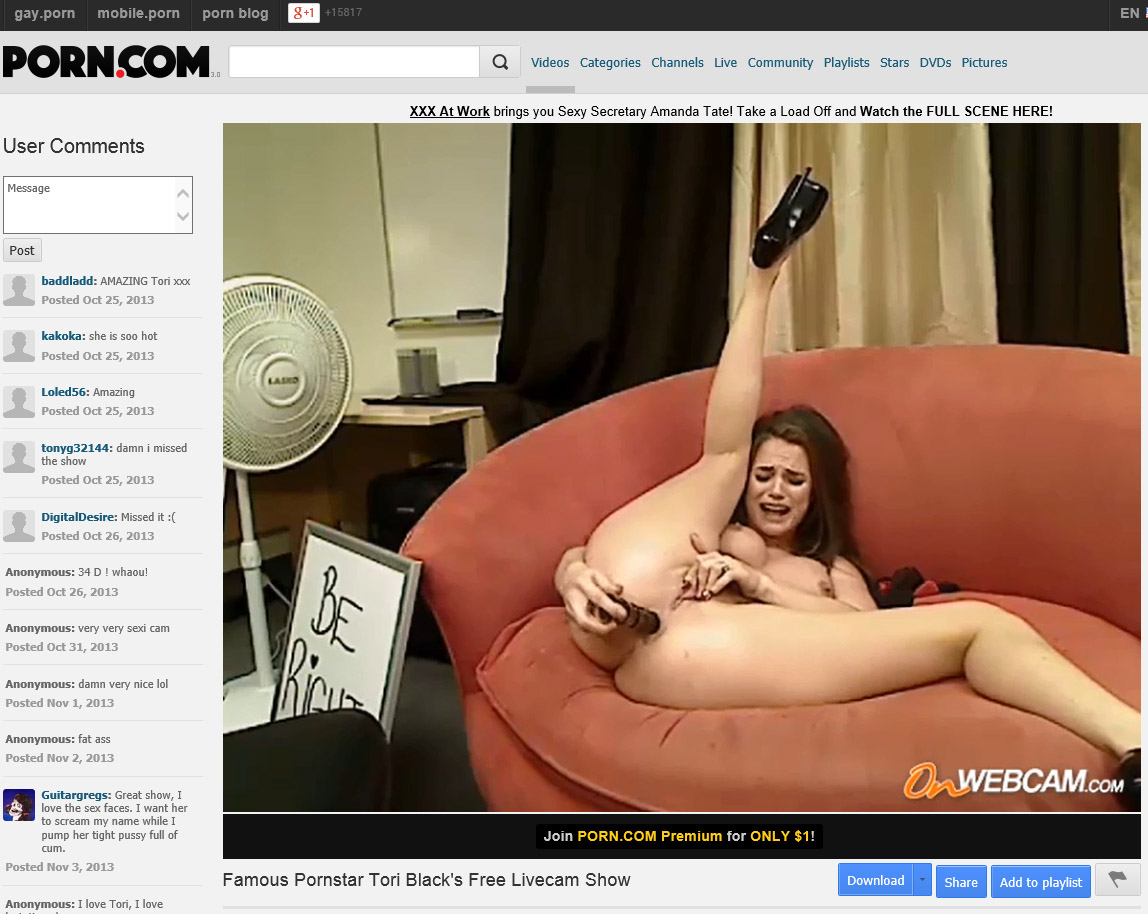 As I head out for sufficient supplies to ensure tonight is a New Year's Eve to remember – alcohol, party hats, a four-channel power amplifier, prophylactics, more alcohol, six bags of Brite Crawlers, some "herbal supplements", a little more alcohol, and my date, of course – let me leave those of you without plans something to get excited about: ringing in the New Year with the one, the only, the unstoppably sexy Tori Black.
Part of Porn.com's regular #FreeCamFridays program, Ms. Black's live webcam appearance this coming Friday, January 2nd (at 6pm PST) gives you a chance to party down with one of porn's most desired and revered women, all through the miracle of webcam video sharing. Porn.com cam manager Jack T. speaks very highly of the star, calling her "the world's arguably most popular pornstar," adding "I can't think of a better way to start off the New Year." As a free show, anyone over the age of 18 can enter Black's chat room to observe and engage with the star, who'll be taking time away from her blossoming family to cement some bread-and-butter relationships with fans. Devoted admirers after more intimate interactions will be able to take Ms. Black into private and group shows by purchasing tokens, which can (and should) also be used to tip the multi-award-winning performer.
And for those of us to whom New Year's Eve delivers nothing but drunken buffoonery and romantic disappointment (even with Tori Black's involvement) there's plenty of archived holiday-themed pornstar cam shows ready to roll. Lexi Belle's Halloween Happening or Allie Haze's Milky White Christmas, anyone?