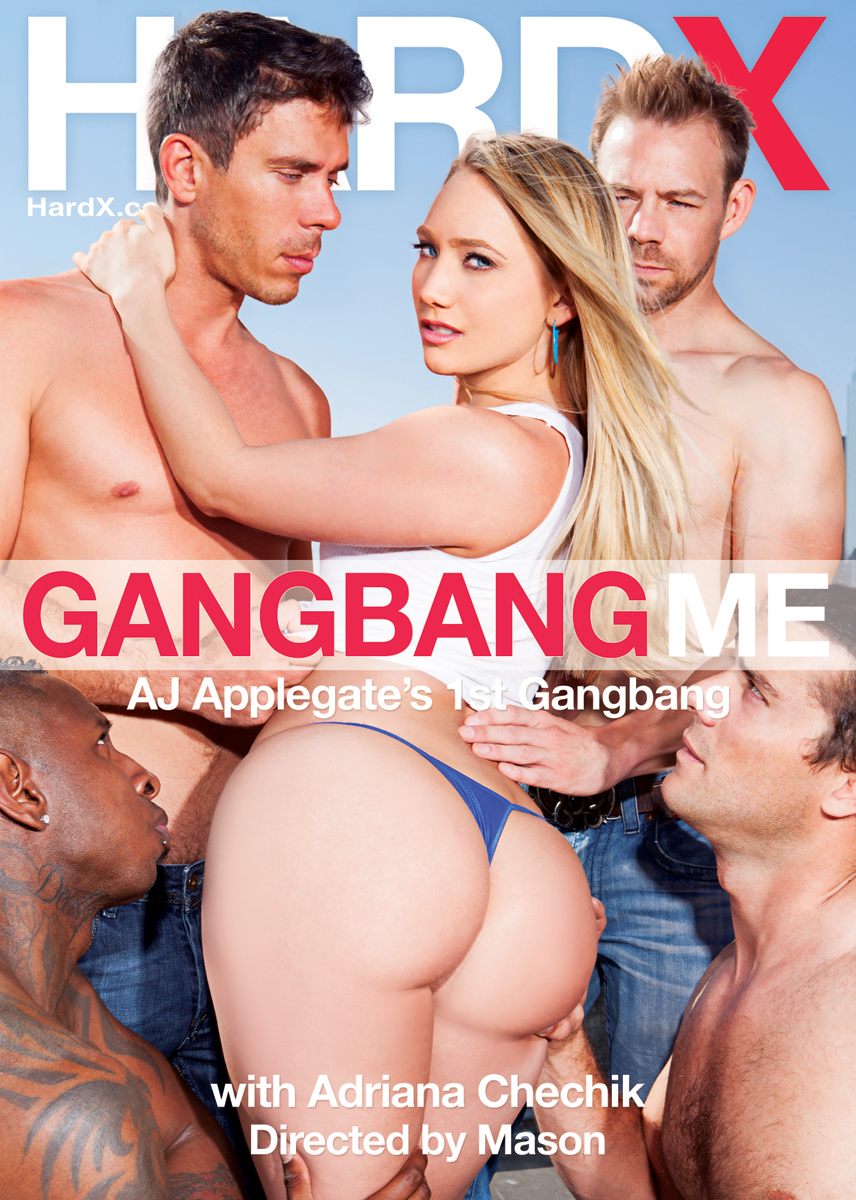 The recent retirement of promising young starlet Alina Li from adult entertainment caused more than a few of her fans to cry foul and suggest those behind Kink website Public Disgrace pushed Alina too far, causing her premature departure from porn. Others, though, maintained that Kink knows what it's doing and if Alina wasn't ready to be spat on, fingered by bystanders, and fucked senseless in the aisles of a San Francisco convenience store, she shouldn't have agreed to the shoot. After all, there are many other performers who not only take Kink's abusive antics in stride, but seem to relish them. Now, two such performers are making significant debuts for HardX.
In the recently released HardX feature Gangbang Me, director Mason puts two of porn's boldest new starlets through the proverbial wringer, shooting AJ Applegate and Adriana Chechik in their most expansive scenes yet. Applegate, already a veteran anal performer, proves her elasticity with her first double-vaginal and double-anal penetrations, while Chechik defies all reason and engages in an incredible triple-anal penetration. Of Applegate, Mason says "AJ is one of my favorites. This movies is a celebration of her!" With Chechik engaging in what is rarely even considered a porno (let alone real life) physical possibility, Mason expects fans will be as impressed as she. "Adriana exceeded all expectations of what a porn scene can contain. Witnessing a triple anal is a milestone I will never forget." Clearly the 21-year-old is on her way to being heralded far and wide as one of porn's most adventurous women. Mason sure seems to think so, anyway, calling the Pennsylvanian wonder "one of the greatest performers I have ever had the pleasure of working with."
If Mason's impressed, I dare say, dear reader, we all will be.
Gangbang Me is available now in DVD and digital formats from HardX.