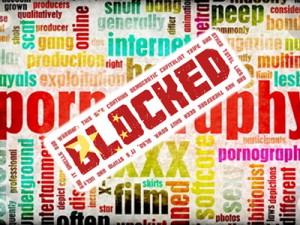 Throughout 2014, Chinese government officials have been cracking down on pornographic online content, successfully relaunching their campaign to wipe out sexually explicit material behind the Great Firewall. As 2015 is set to see even more aggressive disruption, why don't we take a look back at the year that was and remember those valiant Chinese who fell under the anti-gambling and anti-porn crackdowns of 2014.
The National Anti-Pornography and Anti-Illegal Publications Office (which sure sounds like a hoot to work for) revealed more details of the year's haul in a press release last week. According to the press release, the department investigated some 8,344 "pornography and illegal publication" cases this year. Surprisingly, though, only 844 involved printed porn and there were just 584 cases involving Internet porn. (Piracy, at 2,687 cases, is still the most prominent problem.)
Details of the individuals accused or charged are difficult to find, though one such offender, identified only as Zhong by China News Service, found himself sentenced to 14 months after being caught with more than 200 "prepared discs" containing sexually explicit imagery. The kicker, though, is that Zhong allegedly only sold 20 of these discs for a profit of 40 RMB (less than $6.50 USD).
Will 2015 see an even more aggressive anti-porn onslaught from government agencies or is there a chance China will lighten up, sexually speaking, in the new year? If this month's reports of mass anti-porn arrests – I'm talkin' over 3,000 people in southern province Guandong are any indication – China's just getting started. With more than 8,000 already held in criminal detention as of mid-December, it's clear pornographers are still being seriously targeted as, along with those seeking religious, artistic, journalistic freedom, enemies of the state.
However you want to factor a prayer (or attentive psychic transmissions of 'good vibes' for you secular folk) into your New Year's resolutions is fine by me, just remember those who've fallen in the line of booty, sacrificing their freedom just to get their fellow countrymen off. Without them, your masturbation means little. Let your freak flag fly in 2015!