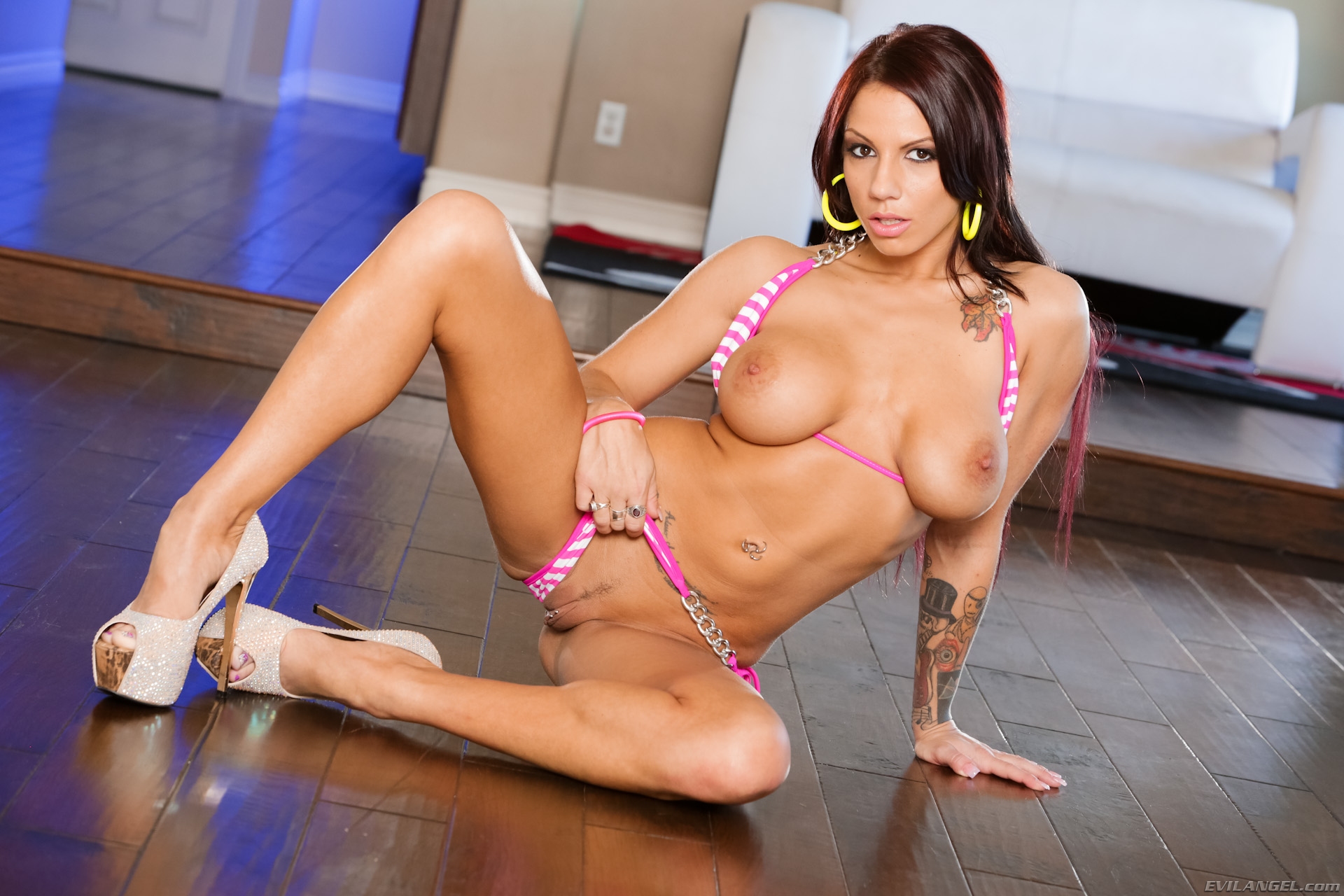 When news broke in mid-2012 that a male adult performer had altered a standard pre-shoot STI test to conceal his syphilis (a.k.a.: the STI that my mother claimed would send me roaring towards total insanity; aka: the most popular STI of the 15th Century), the industry rightfully clutched their collective genitals and said, "Shit, that guy's an ass (and I hope I didn't fuck him)." One person who did fuck Mr. Marcus, the man in question, was Lylith LaVey yet she has managed not only to use the legal system to hit back at Marcus himself (as she did in to the tune of $129,360) but also at the company she claims was neglectful in allowing Marcus to perform with a fudged test: our ol' pals the Bang Bros.
Claiming her association with Mr. Marcus (now known as Mr. Syphilitic) caused her "emotional distress as well as castigation from others in her field," LaVey (real name Heather DeAngelo) filed suit in early-2014 against Bang Bros, the production entity responsible for the scene in question and Mr. Marcus' booking. LaVey's case against the Bros didn't make it to court and she was awarded an undisclosed sum of money via a settlement agreement with the company. After a 13-month-long lawsuit proceeding, it now appears that this little nightmare episode has resolved itself nice and tidily with the wounded compensated, the negligent hit where it hurts, and the truly guilty scrambling to reassemble his life and career.
Two questions remain, though: who knew you could successfully sue someone for almost (but not) infecting you with syphilis? And who on Earth would change their name from a perfectly porny real name like Heather DeAngelo?