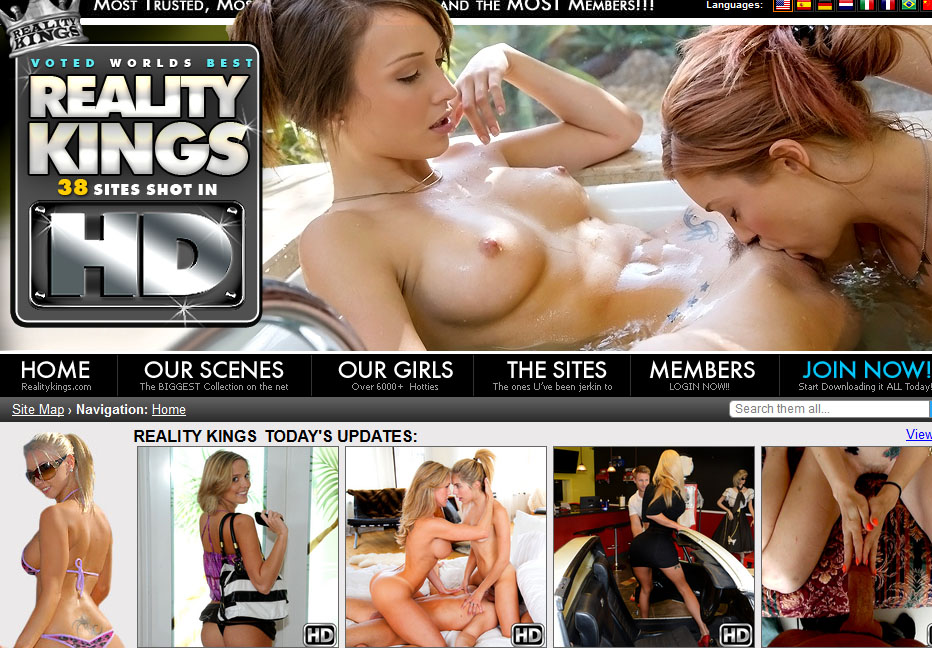 When a good deal can mean the difference between piss-poor quality pirated smut infecting your PC with the tech equivalent of herpes and a self-satisfying sexual experience beyond compare, it's good to have someone in your corner fighting to keep your wallet fat in these uncertain times. Each of us at Mr. Pink's knows the difference between a site that's an incredible bargain and one that's merely not quite ripping you off, so in an effort to highlight worthwhile deals and discounts benefiting our readers I present to you, friend, the first installment of Mr. Pink's brand-new recurring feature blog: Beatin' on a Budget!
This week it seems most appropriate to point all you horned-up cheapskates in the direction of a modern classic: Reality Kings. A network initially built around a few inexpensive "reality-based" adult concept sites, but soon infamous across the 'net, Reality Kings has probably coaxed a few ejaculations from you already, but now it wants more. Home to MILF Hunter, Round and Brown, 8th Street Latinas, Cum Fiesta, and Big Naturals, among other sites, this consistently impressive 42-site network holds a very strong archive of more than 2,000 scenes, each of them exclusive and original, as well as a very healthy update schedule keeping up the streams of stunning 720p and 1080p HD videos.
The Math:
Breaking down a $17.95 month at Reality Kings shows what value this discount delivers. At 42¢-a-site and less than 1¢-a-scene, this Reality Kings deal is a steal if ever there was one and will surely keep you beatin' on a budget!