Halloween has come and gone for another year, leaving us full of candy, a little headachey from one too many Corpse Reviver cocktails, and sick to fucking death of Bobby "Boris" Pickett. So, how best to wind down in the days following everyone's favorite costume 'n' candy holiday? By judging a costume contest, of course! After much deliberation amongst our judges – that'd be my artistic sensibilities and my libido – Mr. Pink's is proud to present our three finalists for Best Costumed Pornstar for Halloween 2011.
Pornstars seem to love getting all gussied up for Halloween and this year was no exception. At Naughty America, Julia Ann decked herself out in a genie costume, fulfilling many a viewer's wish as she went to town on Michael Vegas' dick-in-a-box.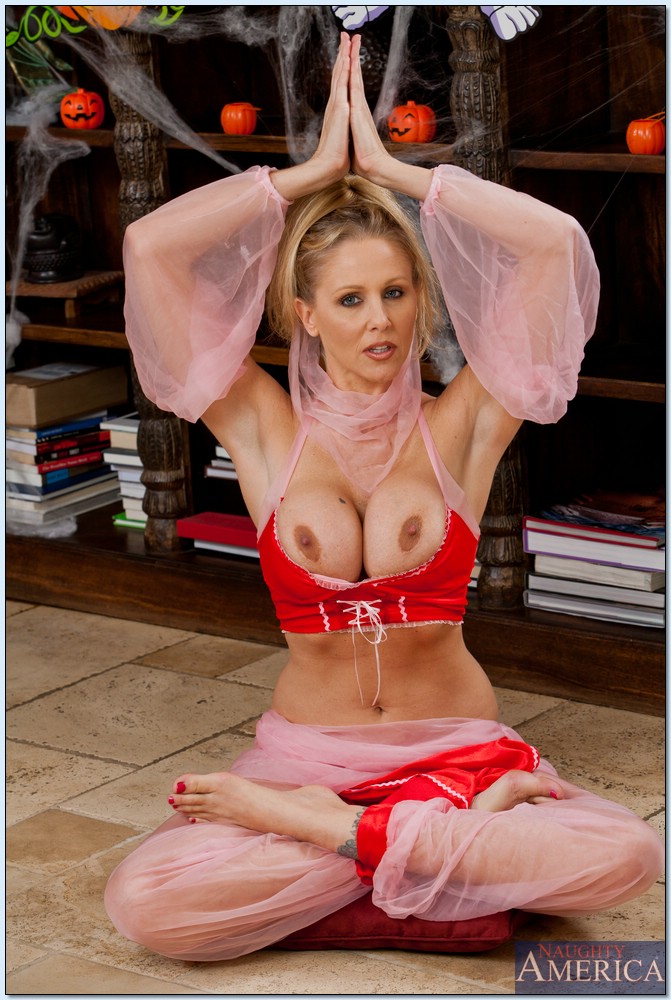 This year, Joanna Angel's annual Halloween production was a filthy yet funny reinterpretation of the classic horror story, Frankenstein. Decked out in, well, barely anything really, Joanna lit up the black-and-white screen as the Bride of Frankenstein, complete with an incredible two-tone bouffant hairdo!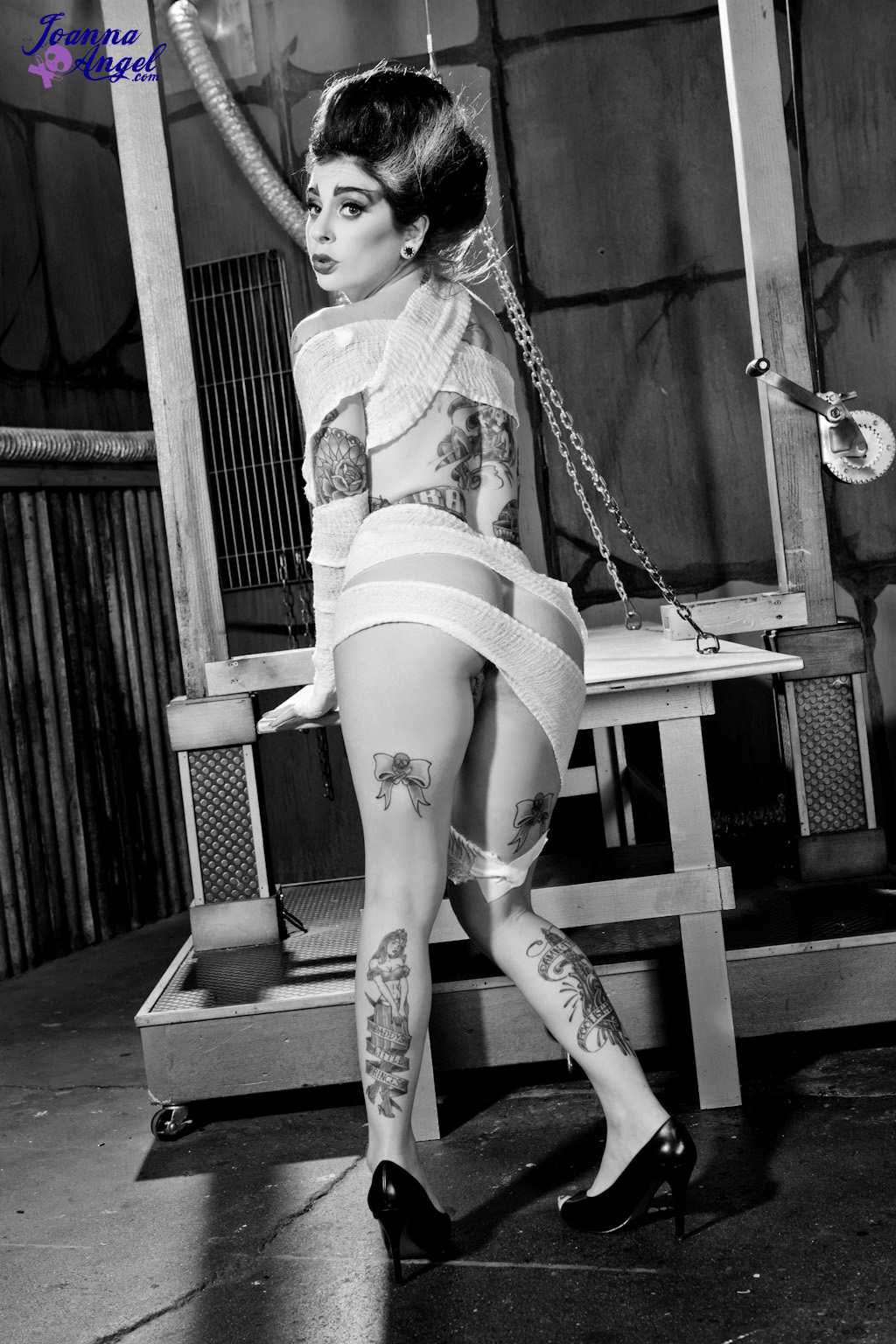 Our last contestant comes from a country that celebrates Halloween, or "Alla Helgons Dag", for a full week, putting our one night of lunacy to shame. Buxom Swedish goddess Puma Swede sure knows how to party, throwing on a supremely slutty nurses uniform, jumping in the Bang Bus, and cruising around for cock, gobbling up every testicular treat thrown her way.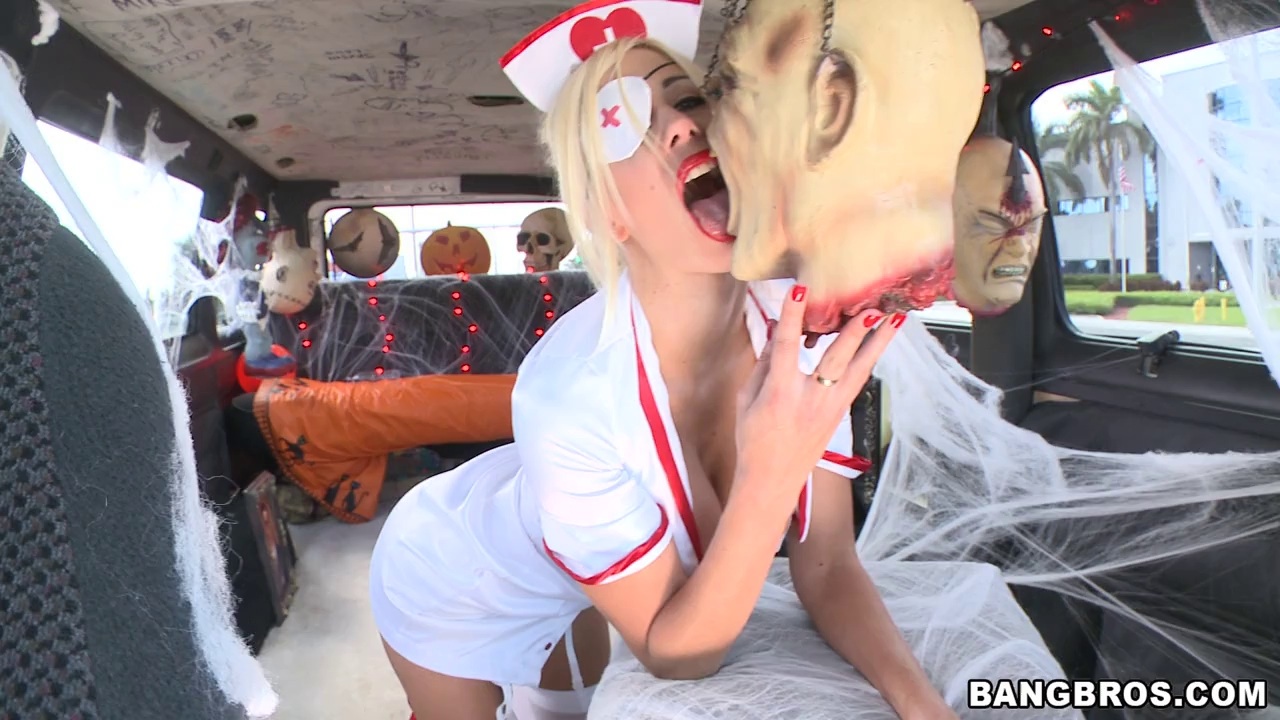 There can, of course, be only one winner and this year it seems clear that the pornstar who put the most effort, creativity, and enthusiasm into her costume was the one and only Joanna Angel. If ever there was a pornstar made for Halloween-themed smut, it's Joanna. Head on over to Joanna's official Burning Angel site now and scope out her absurdist horror-porn masterpiece, Fuckenstein!