Here in the good ol' US of A, spring is well and truly upon us and the majority are peering at summer looming on the horizon with giddy expectation. Those of us devoted to contemporary porn's most compelling and talented newcomers, though, we're looking at Autumn. More specifically, a curvaceous 18-year-old New Yorker already tearing her way through porn's most popular studios, most watched directors, and biggest dicks who goes by the nom de porn of Autumn Falls. From Bang Bros to Brazzers and everywhere in between, Autumn Falls was quickly ensuring she'd be one of 2019's most memorable new talents.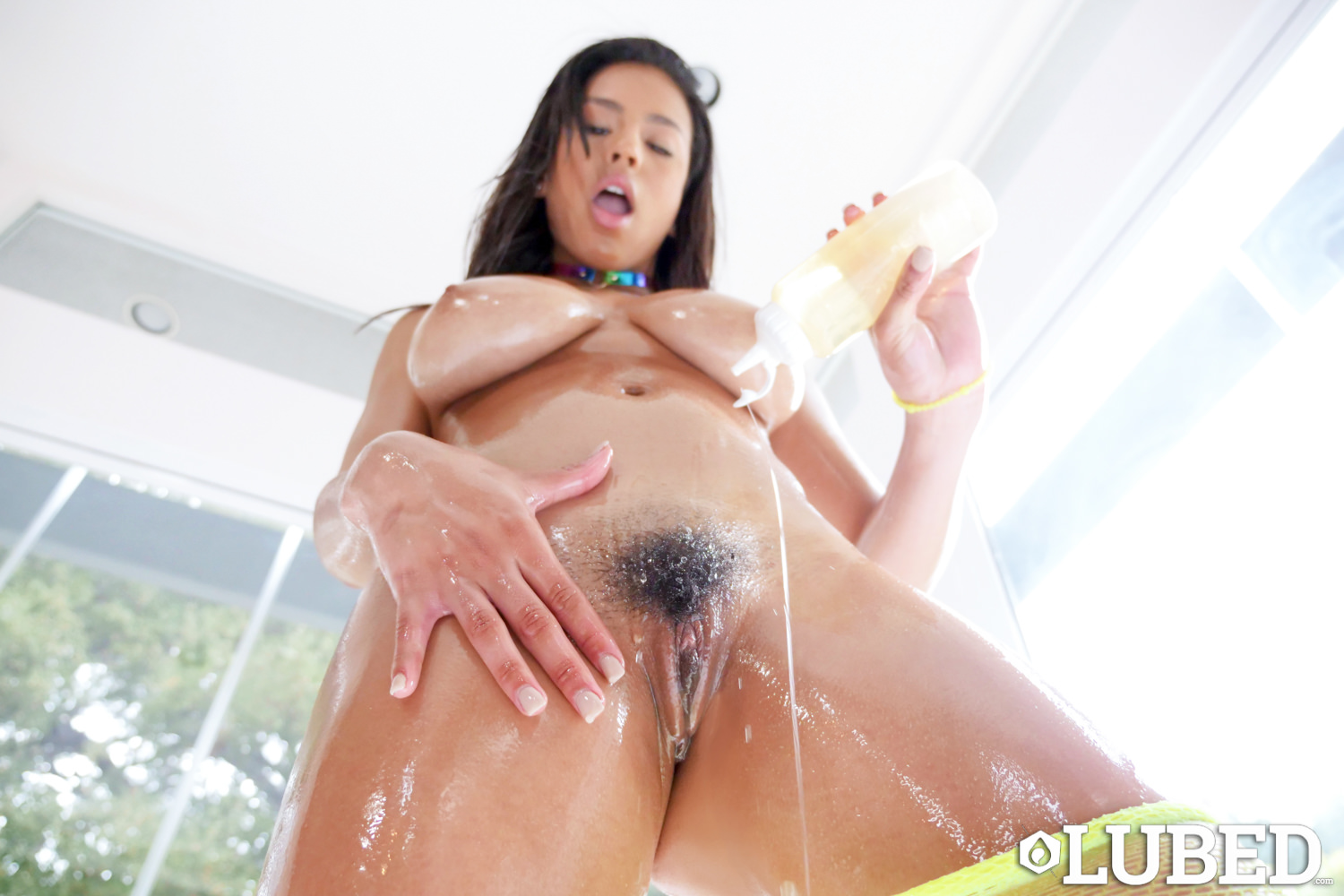 One brand paying particular attention to our Ms. Falls is Passion HD and its bevy of niche 4K hardcore sites. Providing her with a candy cane dildo and a Christmas outfit to get all dolled up in, Passion HD's flagship site welcomed Autumn to the family last December by bending her over, propping her for a righteous cowgirl ride, and finally exploding all over her open, waiting mouth.
The second company site to feature the amazingly smooth skin of our heroine was Exotic4K, and feature her skin isn't all it did. Lubed up for a shiny patina that co-star JMac seems to dig, Autumn gorges on the guy's big dick and lays back to provide us with some awesome overhead views of their missionary pounding-to-facial finale.
Since she was already shooting for the Passion HD team and had more than proven herself to have staying power, Casting Couch X stepped in for a proper POV introduction and, yes, once again left Autumn's face splattered in semen. It was the next three appearances that would cement Autumn Falls as one of this company's most obvious new favorites as it sent her shuffling to three of its newest, most kinkily specific, and most tantalizing sites.
GirlCum showcases the multi-orgasmic pussy prowess of today's sexiest young stars as well as some established names. Autumn Falls delivers a powerhouse performance that sees her cumming again and again, gushing all over her partner in a squirtastic display of carnal potential. Flipping the script and letting the guy climax over and over, Cum4K is a creampie fan's deepest fantasy come true and Autumn's Cum4K scene, 'Creeping Stepdaughter Creamed' sees her become the recipient of her step-dad's seed until it's oozing out her pussy and running down her thighs – a real sight to see! Finally, doing its part to celebrate the visual and sensual bliss that is a well oiled woman of impeccable proportions amply drenched in oil, is Lubed. Wearing an 80s aerobics inspired outfits that looks even hotter wet, Ms. Falls soon disrobes entirely and gets to work letting the incredible 4K cameras adore her as she's pounded by yet another professional dick slinger who – and I'm starting to see a trend here – busts on her lips, tongue, and cheeks.
While these mini-epics of erotic hardcore fuckery should keep even the most demanding porn fan amused in self abuse for hours on end, Autumn Falls has by no means been applying her talents sparingly. Check your favorite sites and networks, and Mr. Pink's recommendations, for even more salacious adult entertainment from this devastating newcomer – if you can still call someone who just shot her fiftieth scene a "newcomer". If you're too strapped for alone time to fully appreciate what Autumn's been up to thus far, don't fret: she's not going anywhere.