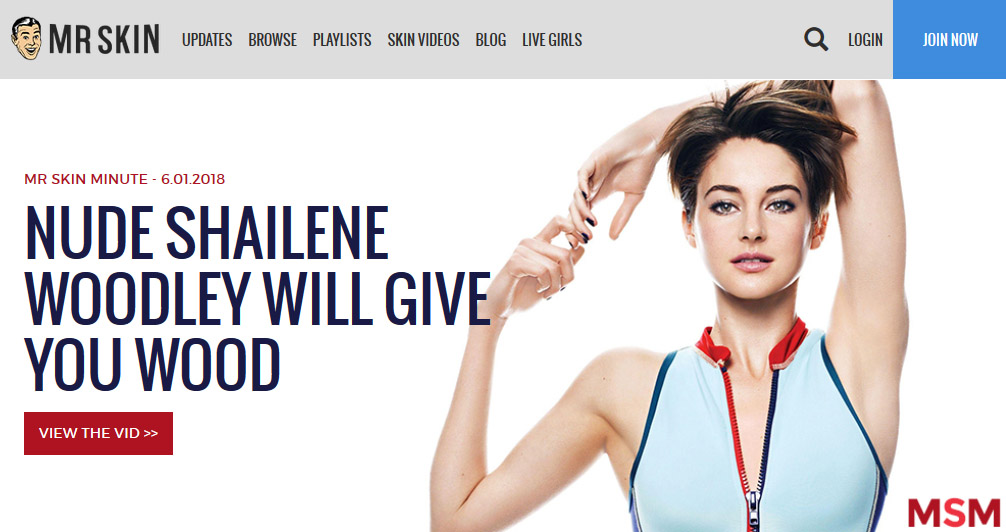 Longtime legend of almost-porn archiving and celebration, Mr. Skin, always seems to have something in his back pocket to suit whatever's buzzing around the new feeds on any given day. And even today, 2018, when we can barely keep track of the latest kinda-sorta social, political, and environmental disasters clogging up our otherwise puppy-heavy Facebook feeds, ol' Skinny boy has just the thing to take the edge off.
The recent royal wedding of Prince Harry and Meghan Markle seemed to have the whole dang universe in a tizzy for one reason or another and, though Mr. Skin can't boast a single nude shot of the new princess (duh), she does feature in a pic-and-vid gallery labelled "sexy" that sure-as-shit ain't lyin'.
Model, television star, entrepreneur, muse, mother, quasi-intentional pornstar, wife, daughter, and professional large-ass-haver, Kim Kardashian West can now add 'political advisor' to her list of questionable credentials. Invited to the White House to discuss "prison reform and sentencing" (his words) and obtain "clemency [for] Ms. Alice Marie Johnson who is serving a life sentence for a first-time, non-violent drug offense," (hers), the one-time most talked about woman on Earth seemed to have really been roped into a sly photo op, at least according to the Daily Beast. Mr. Skin, for his part, more than delivers the goods while another compatriot in celebrity nude publishing, Vivid, has the very video that made Ms. KKW so fucking famous in the first place. (Yo, Ray J, where you at?)
Strangely, the three top positions on Mr. Skin's Trending Celebs list are comprised of ye' ol' standbys, super famous blonde movie stars with big tits (ScarJo and JLaw) and a fresh-faced TV starlet (Katherine Langford, whoever she is) and the woman being called by some a significant threat to the stability of our government, perhaps even to our democracy and our very moral fiber, Stormy Daniels, is way down at #36. Stormy's getting a rise out of America and the President himself, so maybe bump her up a few spots, huh?
For more topical and trending celebrity nudity, Mr. Skin is at your service.