The Joint, inside Hard Rock Hotel & Casino, Las Vegas. January 27th, 2018. Angela White, the buxom Australian sensation about whom we gushed so last week on this here blog, takes the stage as co-host of the 2018 AVN Awards likely still glowing from the announcement of her induction into the AVN Hall of Fame that very evening. What unfolds next cements the 2018 AVN Awards as one for the history books and the night itself as one Ms. White will never forget.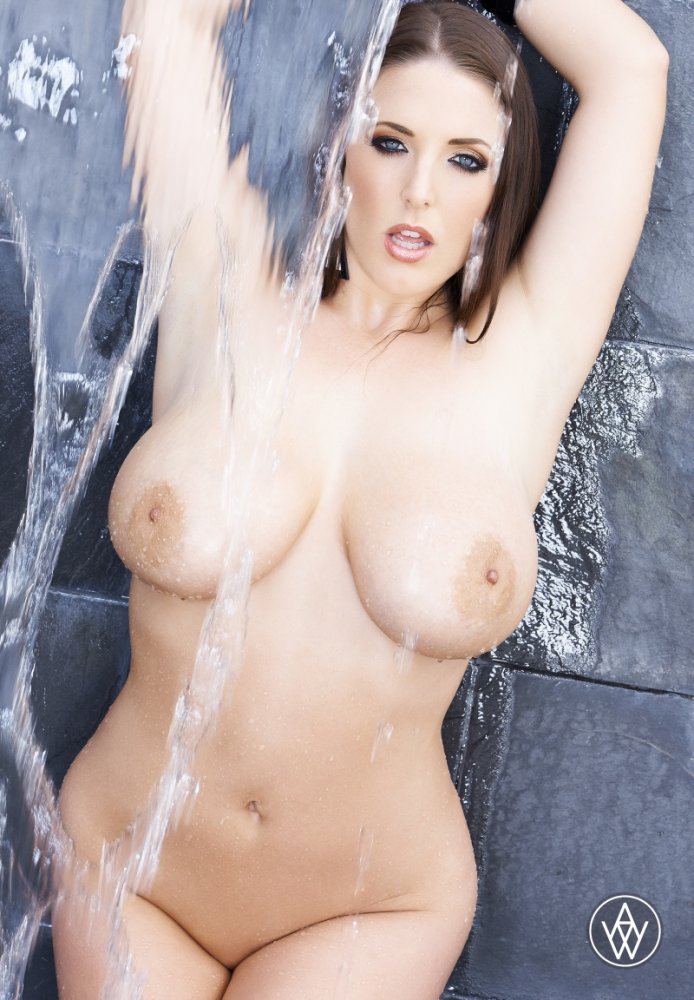 Strolling into the San Fernando Valley and, in little over a year, taking home an historic haul of nine AVN Awards, including Female Performer of the Year, Angela White is now well and truly on top of the porn world. Not limited in skill to fucking for a camera, White won for a lot more than just her onscreen efforts – hell, she's the Preston Sturges of porn! Producing, directing, and editing Angela 3 for her own AGW Entertainment company (distributed by Girlfriends Films), Ms. White's third self-made showcase also took home trophies for Best Boy/Girl Sex Scene, Best Double Penetration Scene, Best Group Sex Scene, Best Solo/Tease Performance, and Best Star Showcase. Even more impressive, Angela herself won Best Editor for her work, handling digital post production herself. Damn!
Also snagging Best Continuing Series for her Angela Loves… films and Best All-Girl Movie for this year's installment, Angela Loves Women 3, the reigning queen of gleeful sluttery didn't stop there. White also pulled in fan-voted awards for Most Spectacular Boobs, Favorite Female Porn Star, Favorite Porn Star Website, and Most Amazing Sex Toy for the Angela White signature Flashlight, proving that even in artificial, pulse-less, silicone form, Angela's pussy can still ensnare the minds of men and women worldwide.
Oh yeah, some other people won stuff, too, but we'll get to them later. For now, let's all just kick back and pretend we're celebrating in the VIP suite with Angela White, queen of porn.