Since VR technology started garnering interest from gamers, digital creators, and engineers as well as from the general tech-curious public, porn fans have been hoping VR would pay off for them, too. Two-dimensional adult entertainment has been an increasingly popular form of media year after year, decade after decade. Would VR propel porn to new heights of popularity or relegate it to a niche interest? VR porn is now well and truly delivering the goods with top studios, such as VR Bangers, producing deeply immersive virtual sex experiences with world class performers.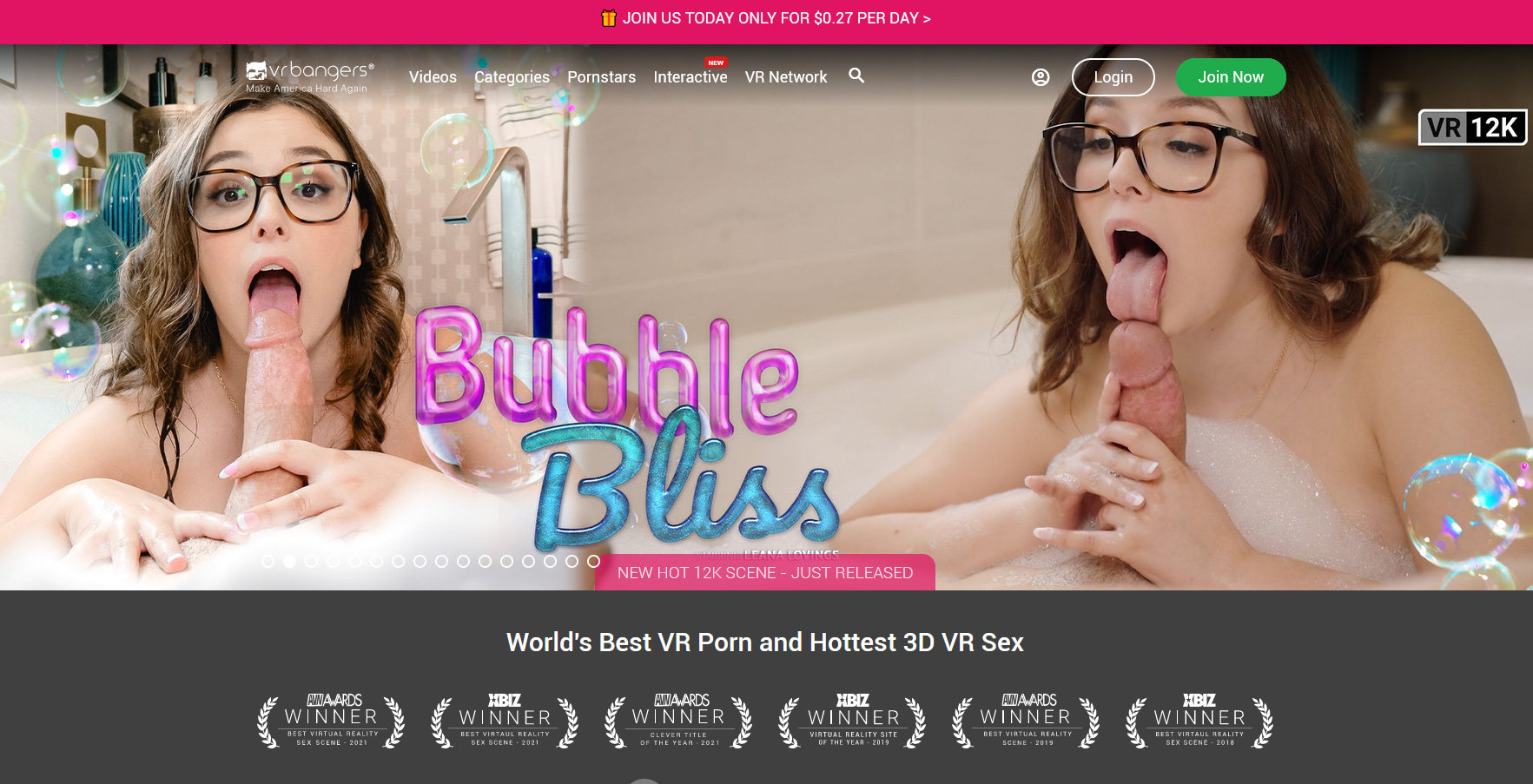 Edging Toward Immersion
The most touted quality VR porn possesses is "immersion"; the quality of feeling actually involved in the seduction and the sex acts is the dream of all porn fans. While some studios and producers may struggle to construct their shoots in such a way as to offer such immersive experiences, the industry leaders now have it down to a science. Spatial audio, 3D video, and increasingly high resolution graphics allow VR porn users to step into an encounter with their favorite performer and enjoy unparalleled visual access to them.
VR Porn for All
VR porn doesn't just offer immersive sex experiences for those seeking hetero hookups with hot pornstar babes. Gay, trans, group sex, voyeurism, BDSM, and sci-fi CGI creations are all on offer from various studios and producers both professional and amateur. Always wanted to attend an orgy, if only to watch people swap partners with near-anonymity? VR porn at your service! Always had an inkling that you might enjoy a same-sex hookup but never had the guts (or opportunity) to initiate one? VR porn is here to help. Dreamed of banging a blue-skinned alien babe as you traverse the cosmos in search of your unicorn threesome partner of some indeterminate species? VR porn can handle that request, no problem.
Deeper immersive possibilities are also on hand for those that seek something a bit more involved. Interactive storylines turn standard porn productions into customizable adventures laden with sexual opportunity. This strain of VR porn is likely to become more and more prevalent as AR/MR (augmented/mixed reality) improves. MR porn will allow users to bring pornstars into their living rooms, bedrooms, and even – should the tech become fully wireless, waterproof, and comfortably wearable – showers.
VR porn is only getting better, bringing more immersive sexual opportunities to users of all orientations, interests, and tastes. As the VR porn industry grows, rely on Mr. Pink's to review the best of the best VR porn has to offer.