Saving the most insane discounts for a truly special occasion, Gamma Entertainment, one of porn's largest, most popular, and most powerful companies has announced an utterly ridiculous slate of discounts and deals that celebrate the founding of the United States of America way back in 1776. Falling under the Gamma umbrella are such ever popular porno outlets as Evil Angel, Adult Time, Girlfriends Films, and more than two thousand other adult sites. Yeah, you read that right. This 4th of July week from the 2nd to the 9th, Gamma is discounting all of their sites. Yes, again, you read that right.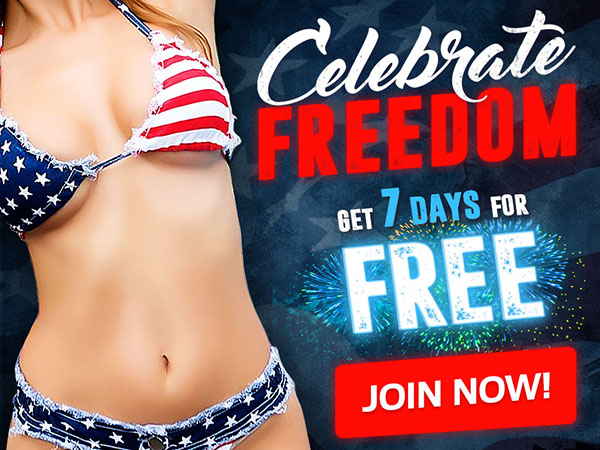 Slashing prices in half would cause a major flurry of new sign ups but that's not good enough for the land of the free, now, is it? Seven day trial memberships to (according to Gamma) all Gamma Entertainment sites can now be had for what is basically a non-price, a non-payment. Free week-long trials to the world's most fapped-to digital fuck emporiums? Are you out of your mind, Gamma?
After that free week has expired, monthly rebills will only cost $19.95 at their most expensive and also come with an option to upgrade for download access. (See, there's always a catch.) Even limited to streaming-only, this deal is unfathomably cheap. it can't actually get any cheaper and even beats out illegal piracy as the least expensive path to porno bliss. With Adult Time alone hosting a gosh darn gigantic archive of more than 50,000 scenes and with Gamma holding more porno properties than the Roman Catholic Church owns physical ones, this offer is basically a free gift to porn lovers everywhere.