Once in a while a new sexual aid or implement is released to the sexually frustrated public and unequivocally changes not only the arousal and orgasms of tens of thousands of people but the sex industry as a whole. In recent years the runaway success of the Sybian, the Hitachi Magic Wand, and the Tenga Egg have proven to be such items. Now, there's something new and, well, potentially shattering invention already making a new for itself in the world of porn.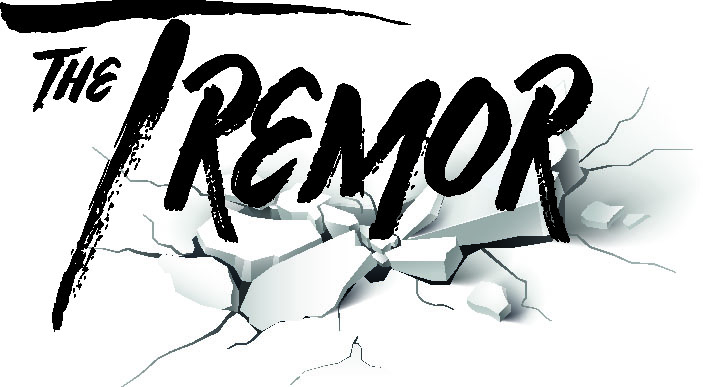 The Tremor is advertized as a "ride-on sex toy" somewhat similar to the Sybian but styled and geared toward more aggressive use. Embracing the words "rock" and "roll" and aiming to provide female users with fodder for their fucking-a-rock-star-in-a-swank-hotel-suite fantasies, the Tremor offers two controls to its seated dildo design: Rock controls vibration and Roll takes care of rotation. There's even more guitar terminology attached: the insertable phallus that sits on top has been named The Whammy Bar, while a non-insertable textured hump know as The Bridge provides less penetrative pleasure. Already on the market and fetching a pretty penny, The Tremor may seem a little intimidating at first, but there's some evidence you might want to check out before dismissing it entirely from your sexually-charged shopping list – and it's ready for viewing at PornHub, no less.
PornHub saw the launch of a dedicated Tremor channel in early August, a channel hosting amateur and professional sex performers and their personal experiences using The Tremor. Don't worry, it's not just a verbalized version of an online product review – it's very graphic. Loni Legend was the first to straddle "The Rock & Roll Sex Toy" and enjoy its movements. Followed by pseudo-reviews by Zoe Clark, Audrey Holiday, Kat Monroe, Reagan Lush, and an amateur performer known only as Riley, the channel gives a great overview of what The Tremor can deliver to an anxious snatch. And, with the unveiling of the first mainstream hardcore scene incorporating The Tremor, a Wasteland.com male-female sex scene starring Delirious Hunter, who claimed the device "rocks and rolls harder, faster and stronger than anything!"
More Tremor showcases starring porn performers of all levels are soon to arrive on the dedicated PornHub channel and, if banner ads pimping the device are any indication, there are a few very big names on the horizon. But, really, can The Tremor provide the most stereotypically rock-and-roll of all contemporary pornstars (Anna Bell Peaks) with something she hasn't seen, felt, heard, or fucked before? You can find out for yourself at TheTremor.com.