If you fancy women from the United Kingdom, there are plenty of ways to interact with them. None, however, are as exciting and arousing as via live webcam feeds. Dedicated to babes from the UK and their myriad charms, BabeStation is a live webcam site that lets members chat with the UK's hottest live performers in real-time. With a solid range of performers representative of the ethnic and cultural makeup of Britain, Ireland, Scotland, Wales and the Isles, Babestation can act as a gateway to the most enticing women of the UK. Also running in the UK as a television channel, Babestation is an appealing, if niche, platform that deserves a closer look.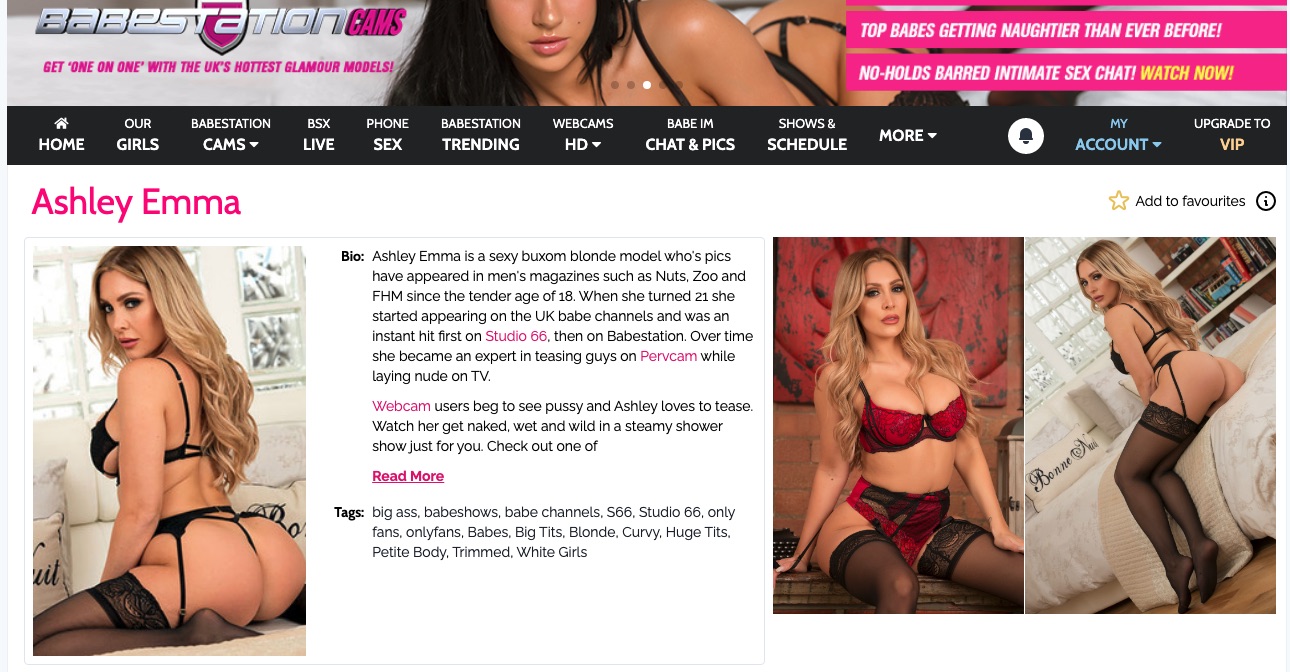 Like most adult webcam sites, there are plenty of additional services that can be purchased at Babestation. You can enjoy one-on-one calls with your favorite performer in one of Babestation's key services, phone sex. PervCam lets you peek in as a performer engages with another member in semi-private. You can request Private shows of your own for a slightly higher price. Tipping lets a performer know you're enjoying the show and many will perform specific acts for a modest price. Babestation Video serves to archive hot softcore and hardcore videos starring Babestation performers and contains some great viewing.
Studio66, a television service, has run alongside Babestation for years and a number of performers have moved between the two broadcast channels. With the recent closing of Studio66, Babestation has collected all of the models that performed on both channels in one tidy, tantalizing collection.
As with any webcam site, Babestation can be customized to a significant degree and can be as expensive or as affordable as your budget allows. A token/credit system lets you keep track of your spending in Babestation's local cybercurrency. VIP access is available for those devoted to the service and acts as a virtual gentleman's club.
For anyone keen on ogling and interacting with models from the UK, Babestation is a great opportunity.