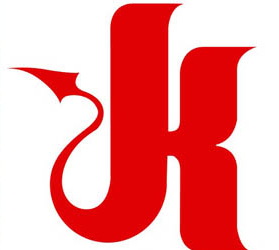 Since its inception back in 1997, Kink.com existed as an assortment of largely independent websites all operating under the general guidance of Public Enemy #69, Kink founder Peter Acworth. With recent controversies surrounded the company and its base of operations at the San Francisco Armory, the future of the always-challenging BDSM studio wasn't as clear as it once had been. A recent announcement has quelled any suspicions that Kink was going anywhere and instead streamlined the company's subscription offers to bring everything branded with a bed red K into one package.
Kink has always felt like a porno outlier, content to shoot its esoteric content for a limited audience then happy to ride the wave of success and notoriety that naturally flowed its way. Now with its Kink Unlimited program, the most loved and loathed studio in porn packs the agendas of all its subscribers with everything from the all-female anal explorations of Everything Butt to the utter brutality of Hardcore Gangbang, Public Disgrace's daring humiliations, and the sci-fi masturbation of Fucking Machines. For a service of this magnitude, excellence, and sophistication, the $49.99 being asked of prospective members by Kink seems quite reasonable. In all fairness, though, this deal won't really suit those only interested in a single site, especially if said site is one now falling from Kink's list of priorities. The network hub does connect to 24 sites, however, and there's hardly a porn viewer alive who can't find something truly, awesomely arousing among them.
Now, if you'll excuse me, I have call my landlord and explain why watching French women tied up and taunted in public is more important than paying rent on time.