These days, Bang Bros is known more for its parade of eager porno newbies and bonafide stars performing in casual, colorful one-on-one scenes. Even though Bang Bus is still going strong, it's not as often associated with porn culture like it was years ago. Brown Bunnies, Big Tit Cream Pie, and My Dirty Maid all deliver solid HD hardcore on a regular basis, but there are some fans who have missed the more anarchic Bang Bros adventures of old, the kind that had them seen as the scourge of our porn-viewing populace. Those days may be returning, if the recent resurgence of activity at Fuck Team Five is any indication.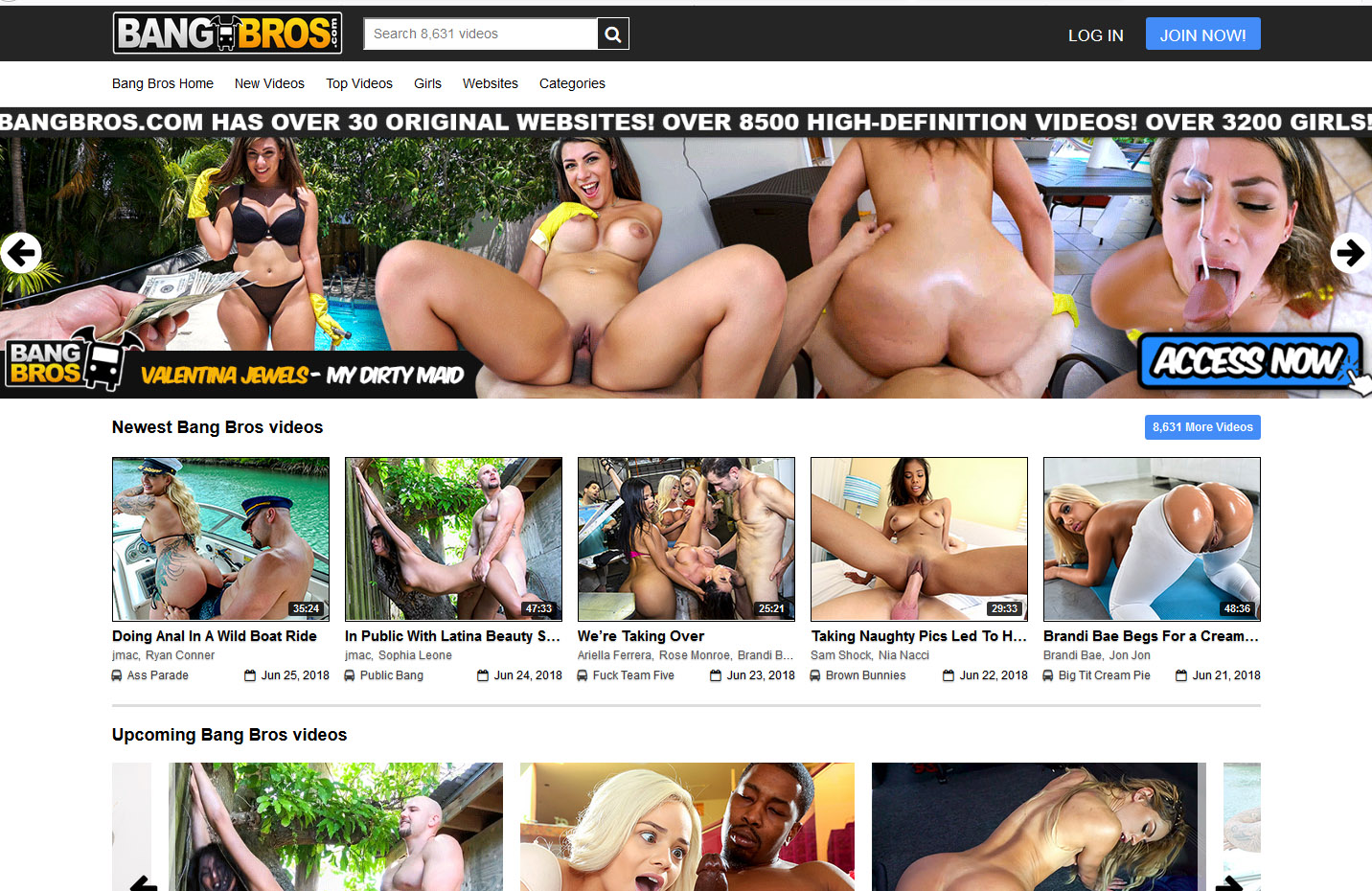 Fuck Team Five concerns, as its name suggests, a crew of pornstars (sometimes five-strong) roaming the streets saving lives and sucking dicks. Well, sort of. Fuck Team Five episodes of yore were kind of like a roving gang of women roping random dudes into impromptu orgies and it seems the new episodes are basically following suit. The first to arrive on May 26, 'Porn Casting Surprise!' sees Krissy Lynn, Rose Monroe, and Valentina Jewels surprise a studio waiting room full of male porno hopefuls with a wild, orgiastic audition. Throwing their ample curves around until the handful of guys who manage to get hard are left utterly speechless, this (the return of Fuck Team Five?) seemed almost too good to be true.
Then, four weeks later, another one hit. This time the setup is more familiar. In 'We're Taking Over,' Rose Monroe returns, along with Brandi Bee and one of porn's most devastating seductresses, Ariella Ferrera, to take over a t-shirt printshop, finding at least one dick to play with but, more importantly, Stella Ray, a curvy, tattooed employee who couldn't be more down to fuck our three porn goddesses.
We may have to wait another month before the next Fuck Time Five adventure pops up to amaze and appall different segments of the American public, but it's not like Bang Bros is a network devoid of hugely entertaining HD fuckery, so if you like your porn truly wild and exuberant, go see your Bros.