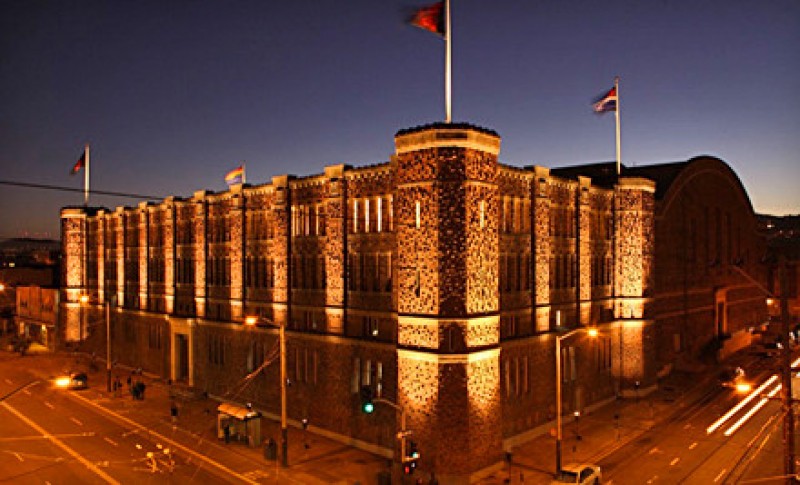 Having been home to the notorious studio's productions since 2006, Kink.com is moving out of the San Francisco Armory, the Moorish fort that founder Peter Acworth acquired over ten years ago. A national landmark that soon became the center of many controversies surrounding the outlandish and outspoken porn studio, the Armory will still hold Kink's offices but production will move to Southern California, Nevada, and elsewhere in the Bay Area, just not so close to the historically sexually-liberated Castro district.
Arguably the hippest studio of the hipster-porn explosion, it makes perfect sense that Kink would hold off on one of its signature extreme fetish parody porn efforts until the final day inside the Armory, keeping one ultra-hot pop-culture property on reserve until the very end. A natural fit for a studio that helped make the careers of Tommy Pistol, Ella Nova, James Deen, and Sasha Grey, the final episode to be shot inside the Armory sees David Lynch and Mark Frost's acclaimed TV series Twin Peaks, itself about to be relaunched, as the subject of an utterly intense Hardcore Gangbang.
Director Maitresse Madeline Marlowe, who calls herself a "huge fan" of avant grade and surrealist cinema, cast Amber Ivy as the town's teenage flirt-queen Audrey Horne, and chose to focus on One Eyed Jack's, the Canadian border brothel owned by business magnate Ben Horne, Audrey's father. Dipping a toe into incest themes, coercion, prostitution and servitude, and, of course, hot black coffee and cherry pie.
'Damn Fine Pie!' sees Ms. Ivy working at One Eyed Jack's, the former workplace of her murdered schoolmate Laura Palmer, in an effort to uncover the truth about her family's involvement in such shady business dealings. With co-stars Tommy Pistol as Dr. Lawrence Jacoby, Owen Grey as stoic biker boy James Hurley, Will Havoc as cokehead quarterback Bobby Briggs, Jon Jon as Leo Johnson, and Mickey Mod as Ben Horne, seen here poking a finger into his daughter's mouth.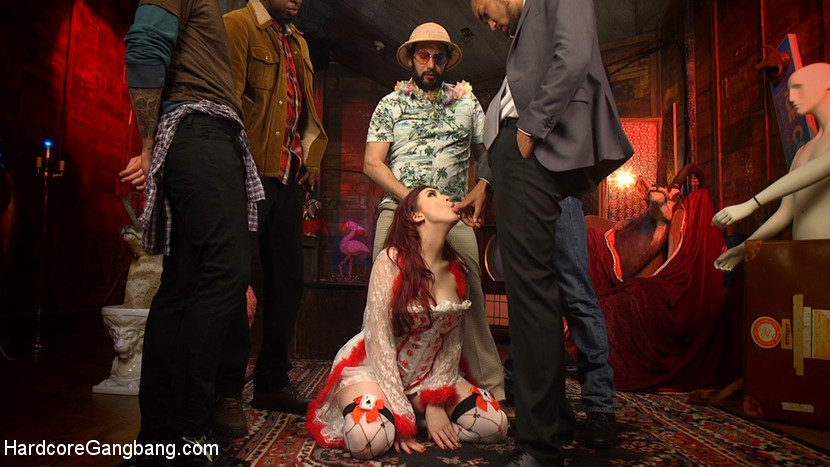 But, wait, where's Bob?
Kink.com has officially left the San Francisco Armory but will continue to explore and expand the outer limits of sexual entertainment from its new facilities. Twin Peaks returns to television next week, debuting on Showtime May 21st. 'Damn Fine Pie!' is available now from Kink.com.