Make no mistake, the pseudo-incest porno phenomenon has warped our collective minds. Receiving a Valentine's Day card, gift, or greeting from a family member usually had you feeling like the world's least attractive guy or girl – and made said family member look a little overbearing. These days, after thousands upon thousands of hardcore porn scenes have revolved around breaking the ultimate adult taboo, Valentine's Day celebrations are taking on a slightly different, distinctly perverted bent.
Nubiles Porn has been a powerhouse provider of step-cest smut for some time now. On such sites as Moms Teach Sex, My Family Pies, and other assorted themed outlets, Nubiles Porn has served up some of the most salacious and taboo-smashing family-focused sex you've ever seen. Letting Valentine's Day float by without injecting a decent dose of familial filth into proceedings just wouldn't be Nubiles' style. This year both My Family Pies and Moms Teach Sex are diving tongue-first into wild pseudo-incestuous sex that stars a great cast of excellent performers.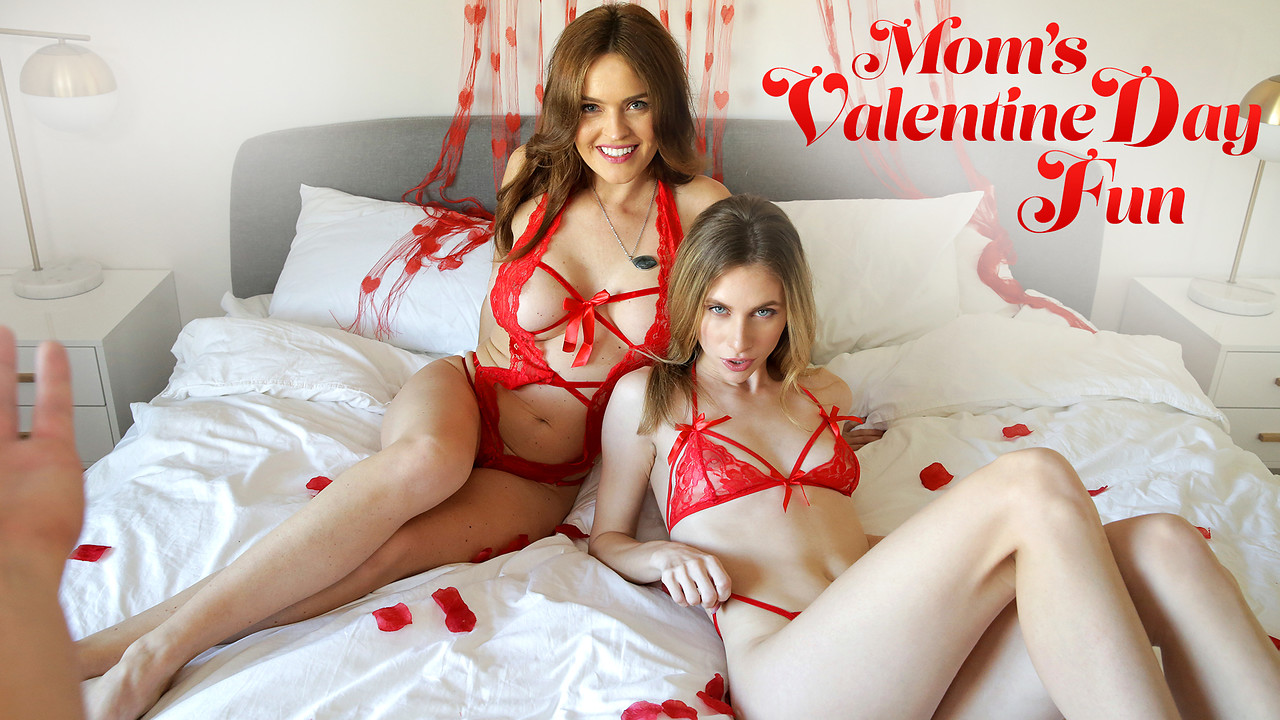 Moms Teach Sex welcomes back Krissy Lynn as a mom who insists her stepson Oliver Flynn show a little consideration for his adopted sister, Anya Olsen, this Valentine's Day. After writing the overly flirtatious young woman a sweet VDay card, Anya aims to repay his kindness. A blowjob wasn't exactly what Ms. Lynn had in mind but upon discovering her adopted and step kids banging each others brains out, she decides to set up an even more outrageous Valentine's feast. Laying out in red lingerie on a rose petal covered bed, Krissy and Anya beckon Oliver in and make sure his Valentine's Day is an absolutely mind blow.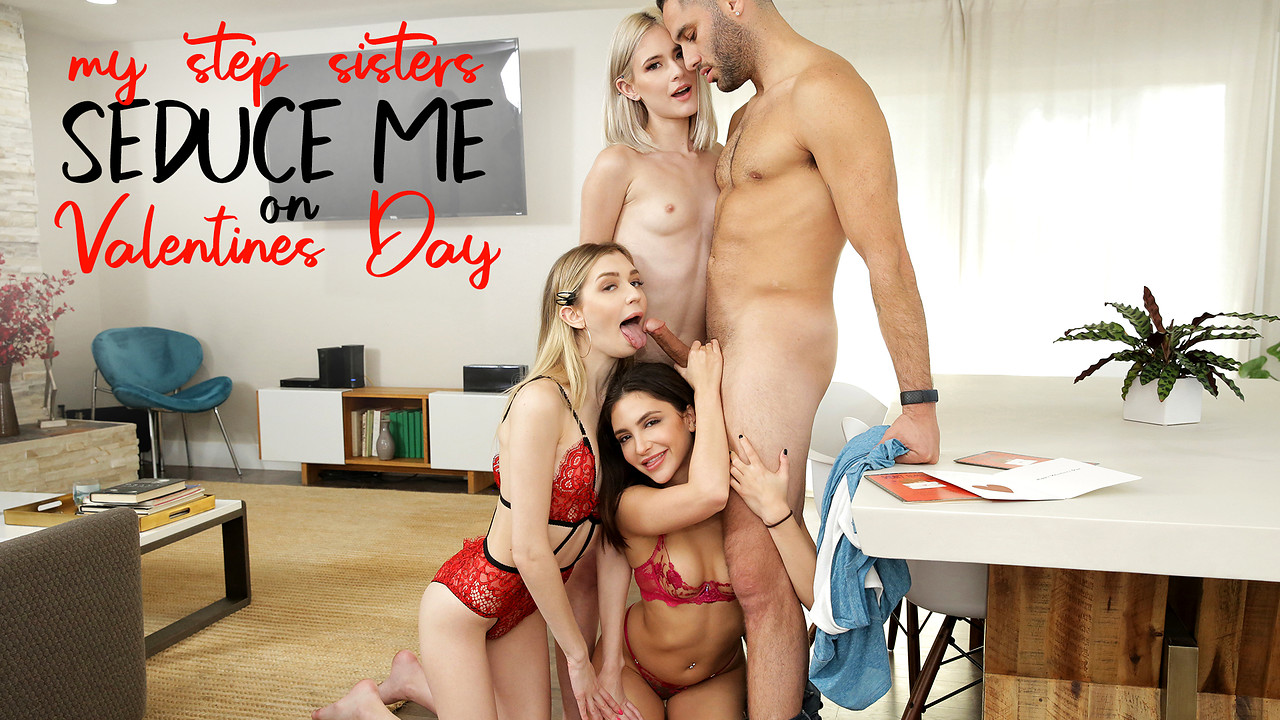 Taking an even wilder approach to sharing the love on Valentine's Day, My Family Pies brings us Damon Dice and a trio of secret admirer notes left in his house. Curious and a little perturbed about who's been lusting after him in secret, he confronts his stepsister, step-cousin, and adopted sister to learn what they know. Denials abound and Damon is left wondering "what the fuck?" when Jessie Saint, Mackenzie Moss, and Jane Wilde elect to reveal all, just not in words. Gussied up in skimpy red lingerie combos, the girls insist Damon provides adequate VDay dicking to his trio of secret admirers.
Not only does the Nubiles Porn Network bring you a wide range of family-fucking perversity (and not only on Valentine's Day) but Mr. Pink's readers can now slide into the excellent Nubiles Network for a mere $19.98-a-month or, if you're ready to commit to this excellent adult outlet for a full year, only $7.00-a-month. And let's face it, treating yourself to a Nubiles membership is a much safer and more sensible option than trying to realize what these two totally taboo scenes depict. Save your family and spend Valentine's Day with porn.