Every April as Easter rolls around, thousands of people around the world find themselves conflicted. Do I wash my jeans, head to church, and make sure the lord (and my mother) is convinced of my righteousness or do I do what I really want to do, stay home and beat off to hot women sucking dick with rabbit ears on? Well, considering who's donning the bunny headbands and putting on cutesy character makeup for this Easter season's dose of sacrilegious porno, that's barely a question at all!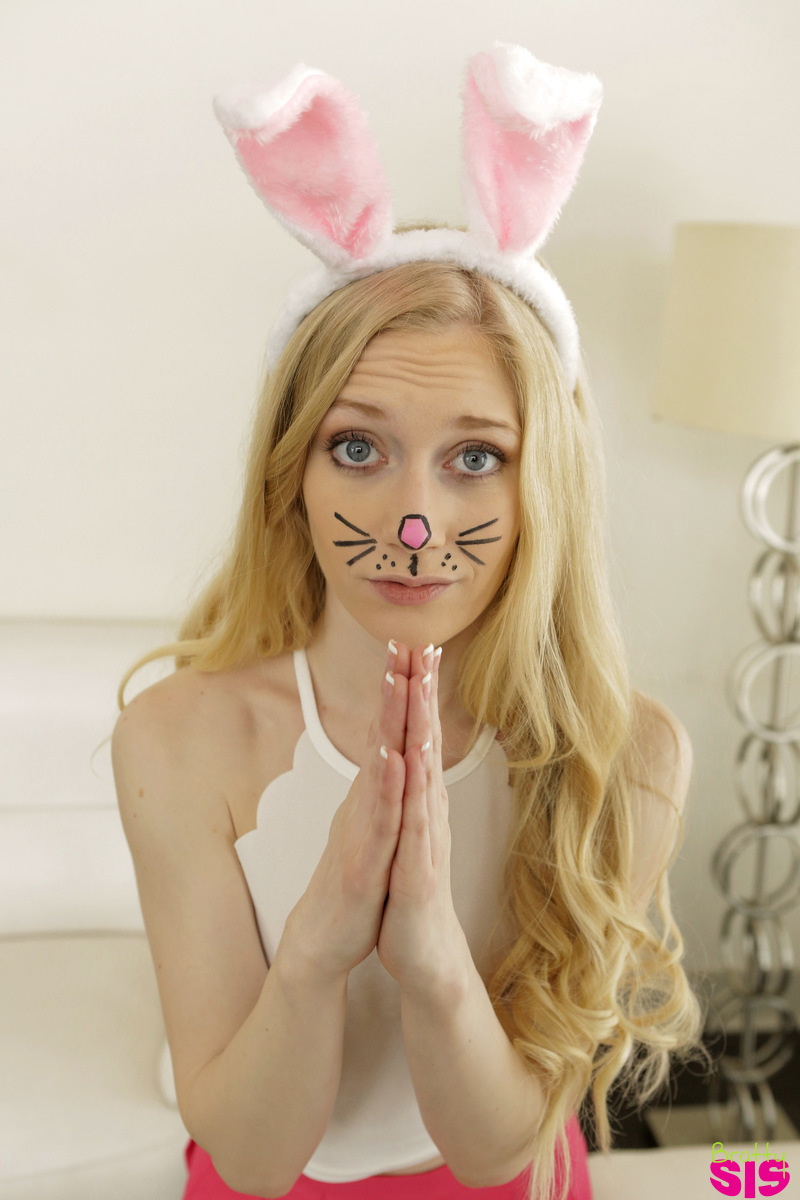 Three studios keep their holiday celebrating reputations alive this year, once again giving porn fans an Easter treat basket loaded with foxy young stars. The Nubiles family of sites serves up a grand parade of Easter porno this year. My Family Pies heads straight for absurdity as Ricky Spanish paints his scrotum to look like a pair of Easter Eggs, tricking his stepsister Scarlett Mae and her friend Kiara Cole into fondling his white chocolate fake eggs… and more. Over at Bratty Sis, brand newbie Emma Starletto drops to her knees to plead and beg for her brother's cash-containing Easter egg, but all he wants is a bunny-faced blowjob. Needless to say, things don't end there for Ms. Starletto and her bro.
Over at Passion HD and its family of fornication filled video emporiums fans will find even more Easter eroticism. Cum4K sees Kenna James take multiple creampies after surprising her beau with a bunny onesie striptease show that clearly sends him into carnal overdrive.
One other notable Easter nut-buster landing this year hits Mofos site I Know That Girl on Easter Sunday. Easter in Love sees the one and only Lindsey Love, webcammer extraordinaire and amateur hardcore sensation make her mainstream XXX debut. It hasn't yet been revealed who she's paired with but even it's her (insanely lucky) husband, this is a major step for one of the webcam and indie porn world's hottest sensations, and of course, of us mainstream fans.
Whatever you're doing this Easter weekend, do try to squeeze visit to My Family Pies, Bratty Sis, Cum4K, and I Know That Girl. It beats church, doesn't it?