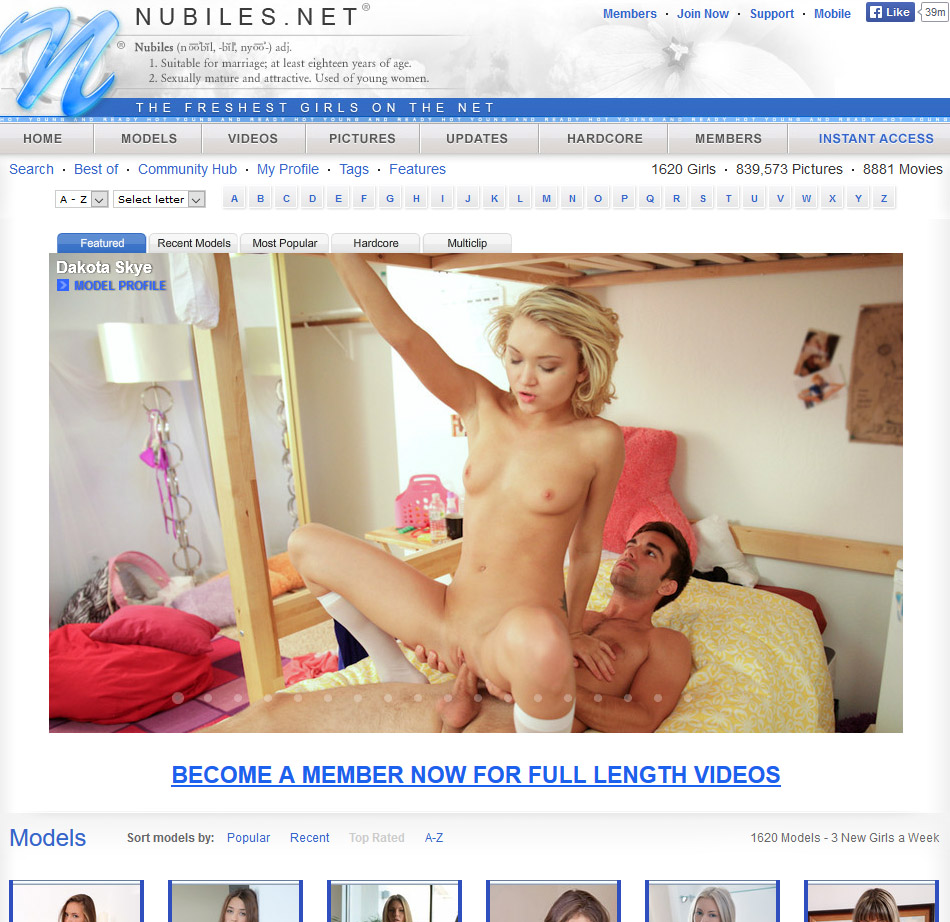 The coming together of previously separate entities is almost always an occasion to celebrate. Marriage, the forming of a new Van Halen-covering garage band, a corporate takeover of an ailing hospital system, are these not all unions worth commemorating? Ok, so some unions are clearly more exciting than others, the joining of legendarily porn site Nubiles.net with three other sites all geared towards celebrating the best young performers in porn, just in slightly different ways.
Nubiles Casting puts one fairly new pornstar in the opposite position to her own casting session: this time she's the agent and, yes, she'll make sure the auditioning hottie can convincingly fuck on camera. With the Holly Michaels and Mila Jade among those grabbing a camera, making some pretty private inquiries, and eventually coaching the girl through her very first sex scene, Nubiles Casting takes the porn audition niche a large step forward. Also pushing the boundaries is the risqué step-incest site Moms Teach Sex, which sees a mature pornstar (Bianca Breeze, India Summer et al) interrupting her step-daughter midway through the blowjob she's clumsily giving her boyfriend. Impressed by the young stiff fellow now in her house and eager to impress a few tips and techniques upon her inexperienced step-daughter, the elder woman's confidence, charisma, and stature makes Moms Teach Sex among the best in its niche. DriverXXX is a coercive car-sex site complete with hidden cameras and stupefied girls. Petite HD Porn takes the tiniest and most fetching models from the Nubiles family and shoots them in 1080p HD movies heavy on the POV shooting. Nubiles.net has been around for many years and has established itself a premiere exponent of youthful female nudity and sexual imagery – a delicate way of saying the girls are 18, 19, and supremely sexy. Rounding out the network is Nubiles Porn, a kind of all-inclusive site that sees a largely European cast enjoy all kinds of sex and solo pleasures and the recent addition of Petite Ballerinas Fucked.
Atmosphere plays a huge part in porn, an even larger part in erotica, and is proving crucial to the success of the Nubiles family. Nervous newbies and tense situations in Nubiles Casting and Moms Teach Sex sit side-by-side with deeply, gently romantic scenes that arguably show "lovemaking" and not fucking, and with videos delivered in beautiful HD movies shot with lots of POV and side-on angles to capture varied views of the sex. Nubiles has a great little network that's only getting better and better with each passing month.