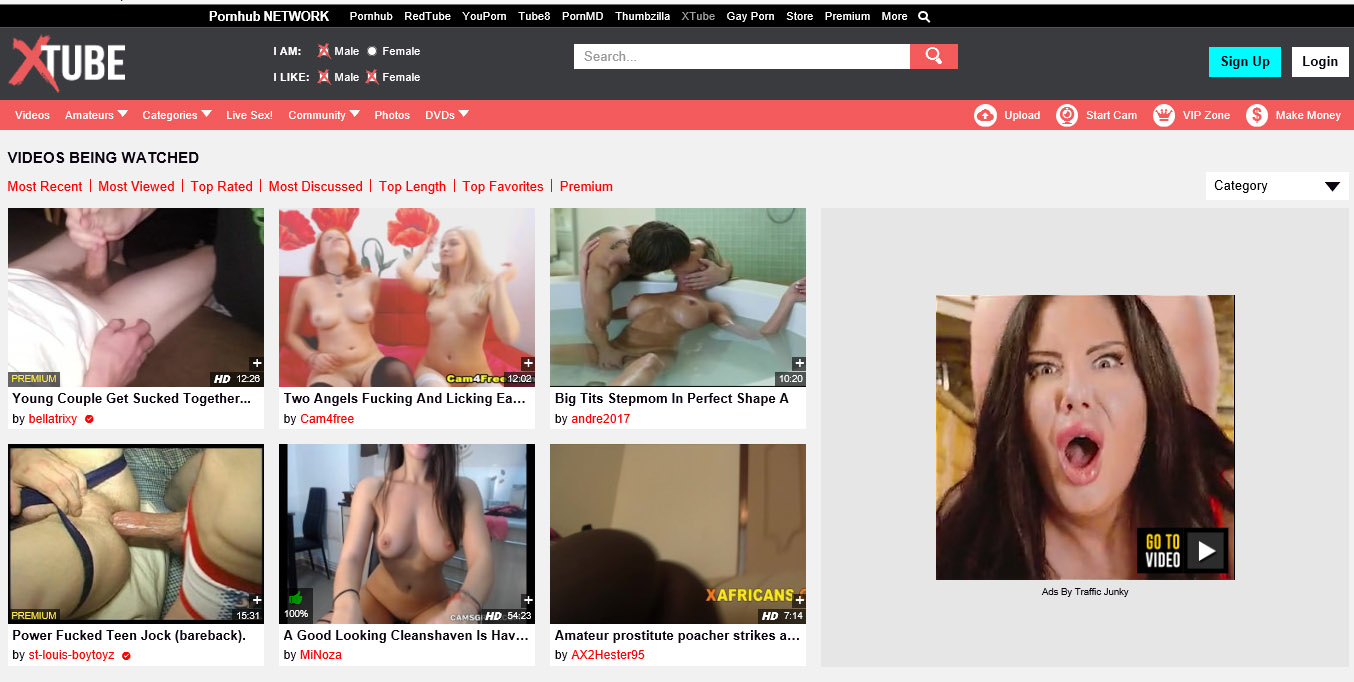 Once upon a time you had to download your low-resolution still-image internet porn over a choking 33.6K modem, slowly filling up a drawer full of floppy disks as tedious to reaches as they were enticing. Today, however, you can get pretty much whatever you want in an instant on some kind of adult "tube" site or another, streamed free to your device from server farm in an unknown location. Clearly one of the more prominent and influential adult tube sites is XTube, a standout thanks to its apparently equal devotion to hetero and homosexual porn.
Unlike many tube sites that simply throw an assortment of the latest illegal mainstream leaks and poorly-shot amateur shit your way, XTube first invites you to declare your gender and your sexual preference, then arranging a huge amount of smut to suit. Should you announce yourself male and your interest in fellow men, well then, XTube is a particular delight. With more than 100,000 individual videos ranging from a few glorious seconds to epic hour-plus sex marathons, the mammoth archive of all-male smut found at XTube is seen by about 12000 users at any moment and more than 26 million every month.
From oral-and-anal gloryhole gangbangs to young solo studs beating off for home viewers, from the most extreme amateur fetishism to beautifully produced top-quality porno – or straight, bisex and hetero-flex content if that's more your bag – hit XTube and enter "I AM: MALE, I LIKE: MALE" and have yourself a whale of a fucking time, brother.