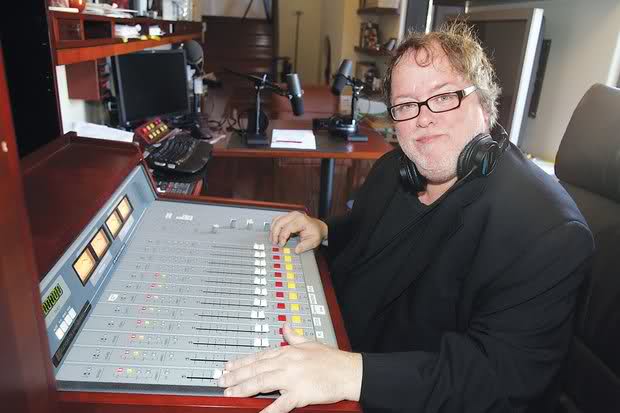 Any heterosexual male living in Southern California is surely aware of Tom Leykis, the talk radio shock-jock who owned the airwaves of the Los Angeles basin for many, many years before his former employer, KLSX on 97.1 FM, decided to change formats and launch an obnoxiously persistent stream of the latest pop disasterpieces. Taking some well earned downtime (and how) in between gigs, Tom Leykis, also known to his students, "sons", and devoted listeners as "The Professor" or simply "Dad", has been quietly but confidently building his own self-governed media empire.
The New Normal is the moniker given by Leykis to his new studio, broadcast catalog, and radio brand, and while Leykis hasn't ever really been known for holding "normal" stances on most subjects, instead letting his libertarian philosophies pound truth somewhat forcibly into the minds of his mostly male audience. Most exciting is Monday's upcoming official launch of The New Normal's flagship show. Unsurprisingly presented by The Professor of Poon himself, the master debater so sorely missed on the bullshit-clogged airwaves, The Tom Leykis Show aims to bring back all the things that made Leykis' former FM broadcasts some of the most controversial in the States.
Taking advantage of the social networking revolution, Leykis and his crew have been blowing up Facebook, Twitter, and their official website of late, posting promos, test broadcasts, and offering subscriptions to The Tom Leykis Show's inaugural year at The New Normal. ($9.99 gets you one month of archived shows; $99.99 buys a year.) Anyone with an Internet connection, however, can head to Leykis' homepage, Blow Me Up Tom, and tune in every afternoon at 3.00pm PST for a daily dose of Leykis 101 (Tom's guide to getting laid cheaply, efficiently, and without the possibility of complications), Ask the Athiest (Tom speaking against the idiocy and ignorance of the religious), Flash Friday (flash your headlights at hot women in traffic and maybe they'll flash back), and a slew of highly anticipated new features that will no doubt create as much controversy for Leykis as his old antics did, if not more. This is, after all, Tom's show and now that he, not some faceless corporate entity, holds the reins, we can expect things to be even more brutally honest, borderline misogynist, and (to femi-nazis) violently repulsive than before. The New Normal will have Tom refusing to pull punches and dishing up the real story behind everything that happened in his absence from the airwaves, and on into the future.
And hey, old fans who just want their Professor back to guide them through the muddy swamp that is manhood, fans who just want to be "taken out old school" can rejoice in the wisdom of their surrogate father, leader, teacher, master, Tom motherfucking Leykis!