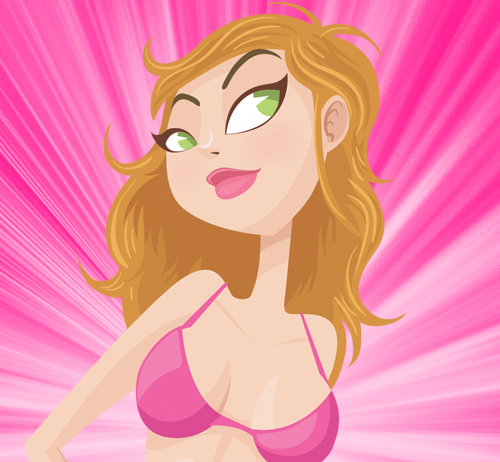 Dear Missy Pink,
I have a sexual hang-up. When I was in my late teens, my parents walked in to find my boyfriend going down on me. I was humiliated! They screamed, grounded me, and treated me horribly until I finally left for college and unfortunately, didn't come back often for visits. Every time I would see them, I could still hear the things they said and the names they called me. It was so traumatic, it's made me feel ashamed and dirty to partake in what should be exciting acts of sexual closeness. I'm now almost 30 years old and every relationship I've had has ended the same way, I want to be intimate, but, I can't recover from the disgrace.
– Celibate and Sad 🙁
Dear Friend;
It's not an easy thing to overcome humiliation in any form, but, when it's sexual, it seems to root deeply and not want to release. Being "discovered" by a friend or stranger would be embarrassing, but, to have it be your parents, yes, the trauma would be very hard to forget. Not only are we raised to believe sexual acts are taboo, and, that training begins at a early age,…"Don't masturbate, it will make you go blind!" or, "If you touch yourself, you'll grow hair on your palms!" So, combining that stigma, along with the forever striving to make our parents proud, only to be caught in a "personal situation," such as that, it's one of those, "just let me find a hole and crawl in," scenarios.
Being caught would have been humiliating all on its own accord, but, it sounds as if the reaction of your parents is what's caused the scarring upon your sexual libido. Your feelings have probably gone from humiliation to anger and then, back and forth a few times.
You're nearly 30 years old, it's time to cut the umbilical cord, release yourself from their stern words and discipline. As long as you allow their words to continue haunting your thoughts, you're allowing them the victory they were striving for. You weren't doing anything wrong, or at least nothing that a very large percentage of the world's population wasn't doing at that age, it's over and done with, it's very much time to move on.
You're no longer under their roof and they have no say as to who's between your thighs! Open your mind and your legs, recall how good it all felt before they stepped into your zone of arousal, you're missing out on the many wonders and wetness of softcore and hardcore sex. If it takes counseling, get it, if you think you can move past it on your own, then by all means…move, but, it doesn't sound as if that's happening very easily. Even though you were free to come and go, it's as if they still have you locked in the attic, an outcast to the family, it's time you forgive them and yourself.
You're a grown woman, with needs, wants and desires, but no relationship because you're allowing them to block the erotic endorphins. Take a deep breath, square your shoulders, put on sexy lingerie and get back in touch with the world of orgasmic pleasure.