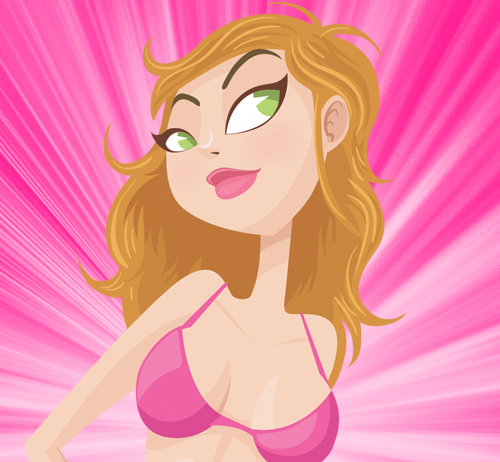 Dear Missy Pink,
I guess I should begin by saying I'm a 35 year old woman, never married and not a professional at relationships period. I've always been very shy and to be honest, I was in my late 20's before losing my virginity. I reached puberty early in life and have always had a high sex drive, but, have always used masturbation as my release. The problem with that, the fantasies I would come up with. I have a wild imagination and as the years went on, it took extreme things to really have me satisfied, even with high powered sex toys involved.  Now that I am having more dates and being more active, I'm not finding myself as turned on by the men in my bed as I can get from my own imagination, have I ruined myself?
Dirty Dreamer
Dear Dirty,
There's nothing written in stone as to what is a suitable or acceptable age for losing your virginity, some are earlier in life than others, but thank goodness, we always are in possession of the box our cherry came from! If the world were open and honest about taboo topics, we'd probably find the majority of the population experienced their first orgasm by their own hands, and even if they find themselves in a steady relationship, marriage, whatever the case may be, there's still something familiar, comfortable and exciting about stealing those private moments of masturbation, it's like cumming home to an old friend.
It sounds as if even though your saturation was solo generated, it was done for a very long time, and I'm guessing frequently, so, you achieved a routine and not just an orgasm. No one knows their body like themselves, but, when you're in the right relationship, the exploration and training sessions can be extremely stimulating. You didn't say if your dates of late have been more of the one night stand type, or those where you're building on something  a bit more long term, but, if you are seeing someone on a steady basis, explain to them you bloomed a bit later in life with your shared lust and you need someone to take the time to make you feel like a woman, even in the presence of a man.
If a guy truly wants to be in a relationship with you, he'll not just see it as a challenge, but also as a portal into a deeper connection, both physically and emotionally. Share some of your taboo fantasies, while sharing pillow talk during foreplay, explain in detail the things that would turn you on like the switch of your vibrator, he'll become more aroused and so will you by feeling as if you're "living out" your dirty dreams. It could turn into a win/win sexual situation.
One thing to keep in mind, when you close your eyes, you can be anywhere you want to be, you're not bound to the bed you're sharing with your lover, or by yourself for that matter. It's okay to fantasize even when you're with someone, that's all a part of human nature, just because your sexual interludes now include a partner doesn't mean you have to shut down the erogenous zone of your brain, the two can go hand in hand nicely. Be yourself, be wild, and be honest, and if he can't handle your physical needs for orgasm, then maybe he's not the man for you, but luckily, as the saying goes, there are plenty of fish in the sea, so toss your rod back in the water and see if you pull back a keeper. After all, with your practice, you're already a "master-baiter!" Hang a sign on your door that says, "Gone Fishin'" and then head for the watering hole!