Those of you who've discovered the often bizarre eroticism posted by hot hipster chicks on Tumblr may be aware of the recent resurgence in a form of erotic art that remained hidden from the West for centuries: octopus-fucking.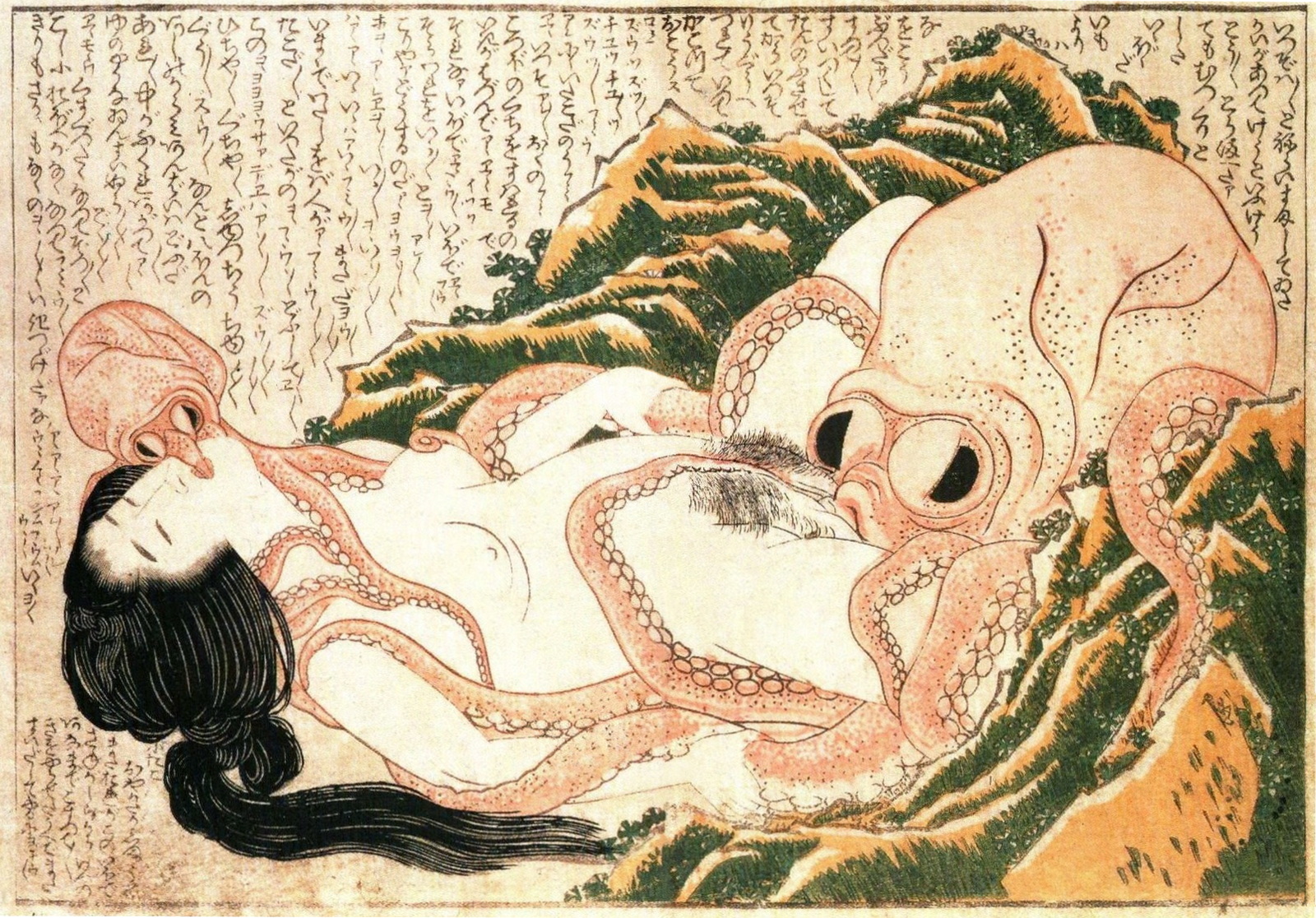 – The Dream of the Fisherman's Wife; Hokusai, 1814
Although certainly not restricted to cephalopod-human relations, the sexually explicit Japanese art form known as shunga (spring pictures) rose to prominence in the Edo period (1603 to 1867) and persists to this day. The British Museum celebrates shunga with a new exhibition of works from such masters of ukiyo-e (woodblock prints and paintings) as Torii Kiyonaga, Kitagawa Utamaro, Hosoda Eishi, and, perhaps the most revered of all classical Japanese artists, Katsushika Hokusai (whose non-erotic print 'The Great Wave off Kanagawa' can be found on postcards, napkins, aprons, notebooks, and other knick-knacks in souvenir shops around the world, as well as at the British Museum).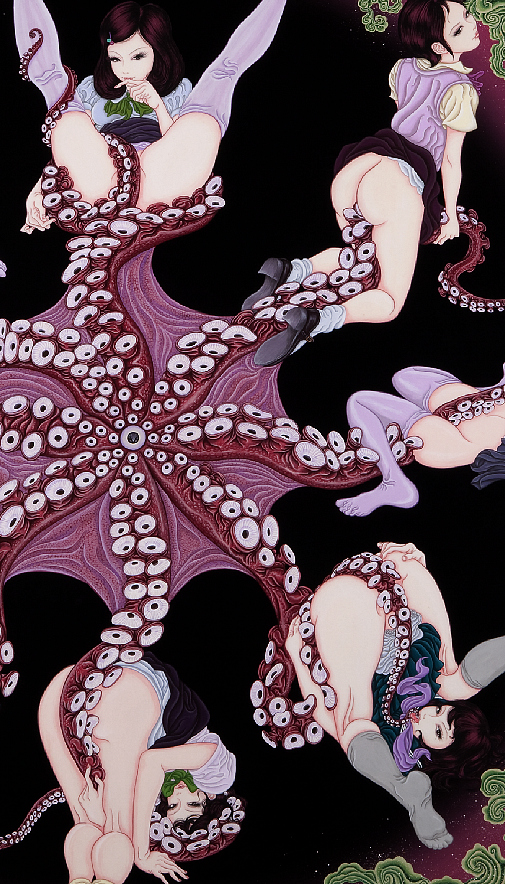 Contemporary artists such as Masami Teraoka, Yuji Moriguchi, and Jeff Faerber are continuing the Shunga tradition and using its form and historical connotations to examine AIDS, contemporary pornography, voyeurism, cultural globalization, and the increasingly self-determined path of female sexual expression. The exhibition at the British Museum, however, keeps its focus on shunga of the past. No less exploratory and celebratory than contemporary works and featuring everything from tentacle-rape fantasies, over-sized genitalia, Buddhist priests fondling their acolytes, samurai orgies, and even the occasional tender and romantic love scene.
'Shunga: sex and pleasure in Japanese art' is at the British Museum in London until January 5, 2014. For more information visit the museum's website or see Ian Buruma's piece at The Guardian.