It's not often that the worlds of pornography and intelligent, arthouse cinematic fare cross paths, but one particular French film of the '70s played a small but crucial role in the development of one of porn's most enduring talents.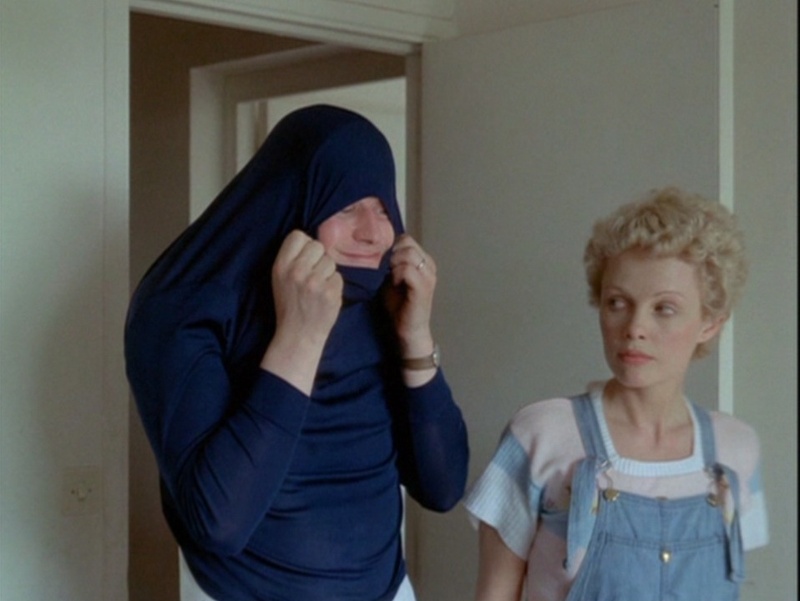 The blonde woman in the above image from Eric Rohmer's 1972 masterpiece Love in the Afternoon is none other than famed pornographer Suze Randall. Born in Worcestershire, England in 1946, Randall started her professional life as a nurse but soon turned to fashion modeling and taking erotic photos of her model friends in her spare time. In 1972 Randall landed a role in the newest film from Rohmer, a French critic, novelist, and filmmaker who had found international recognition three years earlier with his Academy Award nominated film, My Night at Maude's. In the film, Randall plays the au pair of bourgeois couple in the midst of a crisis of fidelity – for the husband Frederic at least. Randall's character, of course, makes things even more difficult for Frederic by waltzing around sans clothing as she prepares for a day caring for his family.
So, yes, for those with a question they've been dying to ask, Suze Randall does appear nude in Love in the Afternoon. And, no, I'm not going to show you. For that (and a profound meditation on fidelity, morality, and manipulation) you're just going to have to buy, rent, or steal a copy of Love in the Afternoon and see it for yourself. (Well, either that or… Mr. Skin?)
As more and more adult entertainment companies strive to reach viewers in a more "cinematic" way, it's good to remember that there are trailblazing cross-over successes like Suze Randall still churning out great work. Suze Randall's work can, of course, be seen at her website, Suze.net.