Joanna Angel and her Burning Angel crew may have concocted the most extravagant and outrageous Halloween porno epic this year but another legendary producer of weird and wonderful porno parodies, lampoons, homages, and tributes, Brazzers, instead opted for smaller individual episodes, each tailored to a particular theme, kinky costume, or outlandish Halloween-related setup. Roping in Ariana Marie, Mercedes Carrera, Rachel RoXXX, and Zoey Monroe to commit heinous acts of hardcore carnality, Brazzers unleashed a tight quartet of Halloween porno scenes.
October 29th saw the arrival of Zoey Monroe playing a wantonly slutty kitten who ditches her boyfriend at a party to fuck the Scream-mask-sporting host, Michael Vegas. Not to be outdone by Brazzers Exztra's initial Halloween offering, Big Tits at Work unveiled the following day Rachel RoXXX in The Office Mummy. Danny D. arrives at work without a Halloween costume and quickly wraps himself in toilet paper to avoid embarrassment. What he can't avoid is being fired by Ms. RoXXX, though it seems she has costume problems all her own.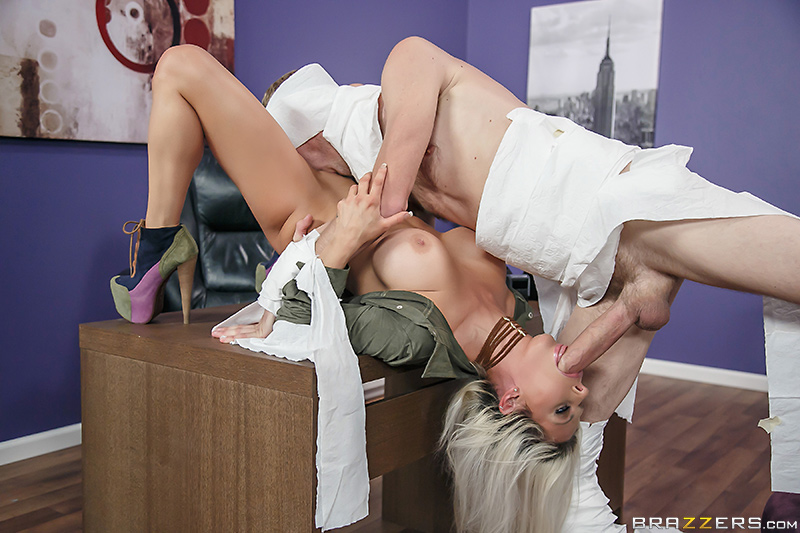 Twenty-something fan-favorite Ariana Marie donned a black witches outfit and settled in for a night of handing out candy to kiddies alone as her husband sleeps in another room. When Johnny Castle stops by to make a last-gasp attempt at candy hoarding, his age proves a problem for Ariana, who wants to give out a lot more than just candy corn. Brazzers Extra delivered the final ZZ Halloween horn-fest, this time gussying up Mercedes Carrera in the best porno rendition of a Vampirella costume yet. A character known largely for her outfit, not her personality or history, the role of Vampirella allows Carrera to bare her fangs both literally and figuratively, as she dives on civilian Michael Vegas and threatens to betray her vow of not harming humans. Will she drain her victim's arteries or just his balls?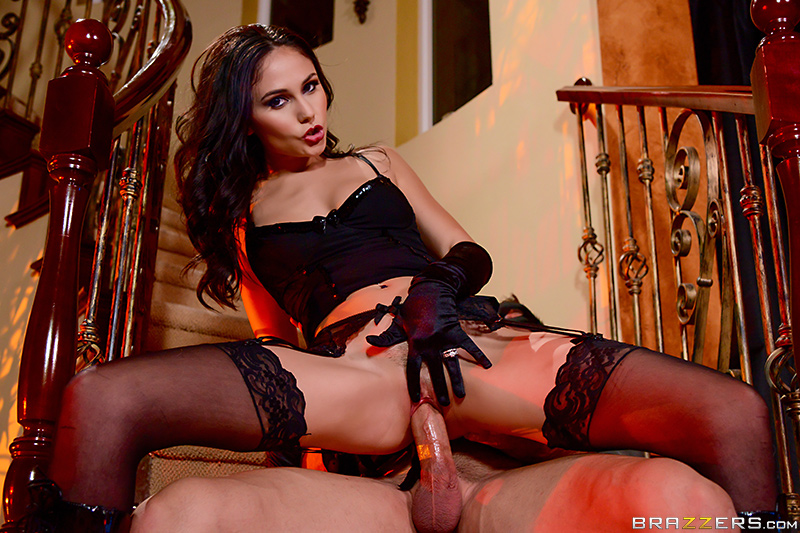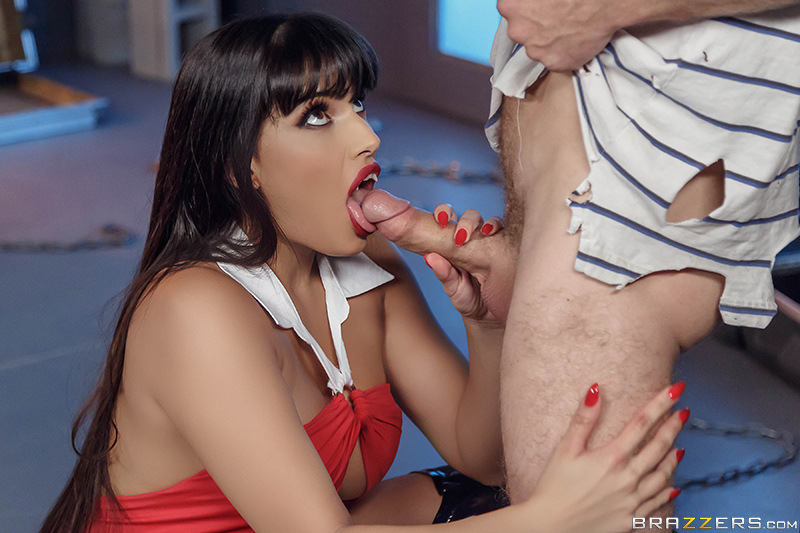 From comic book vampiresses to oddly unidentifiable military-styled costumes with super-heavy cleavage, from trick-or-treating turned one-night-stands to office costume parties cum fluid-sharing sessions, Brazzers knows how to deliver the good on Halloween and 2016 is yet another notch in Brazzers' All Hallows Hardcore belt.