The holiday season traditionally sees an exchange of gifts between friends and family members, tokens of appreciation for putting up with each others' idiosyncrasies and issues for another year. Unfortunately, the desire to give the perfect (or at least perfectly usable) gift often outweighs the personal element. Case in point: the gift card.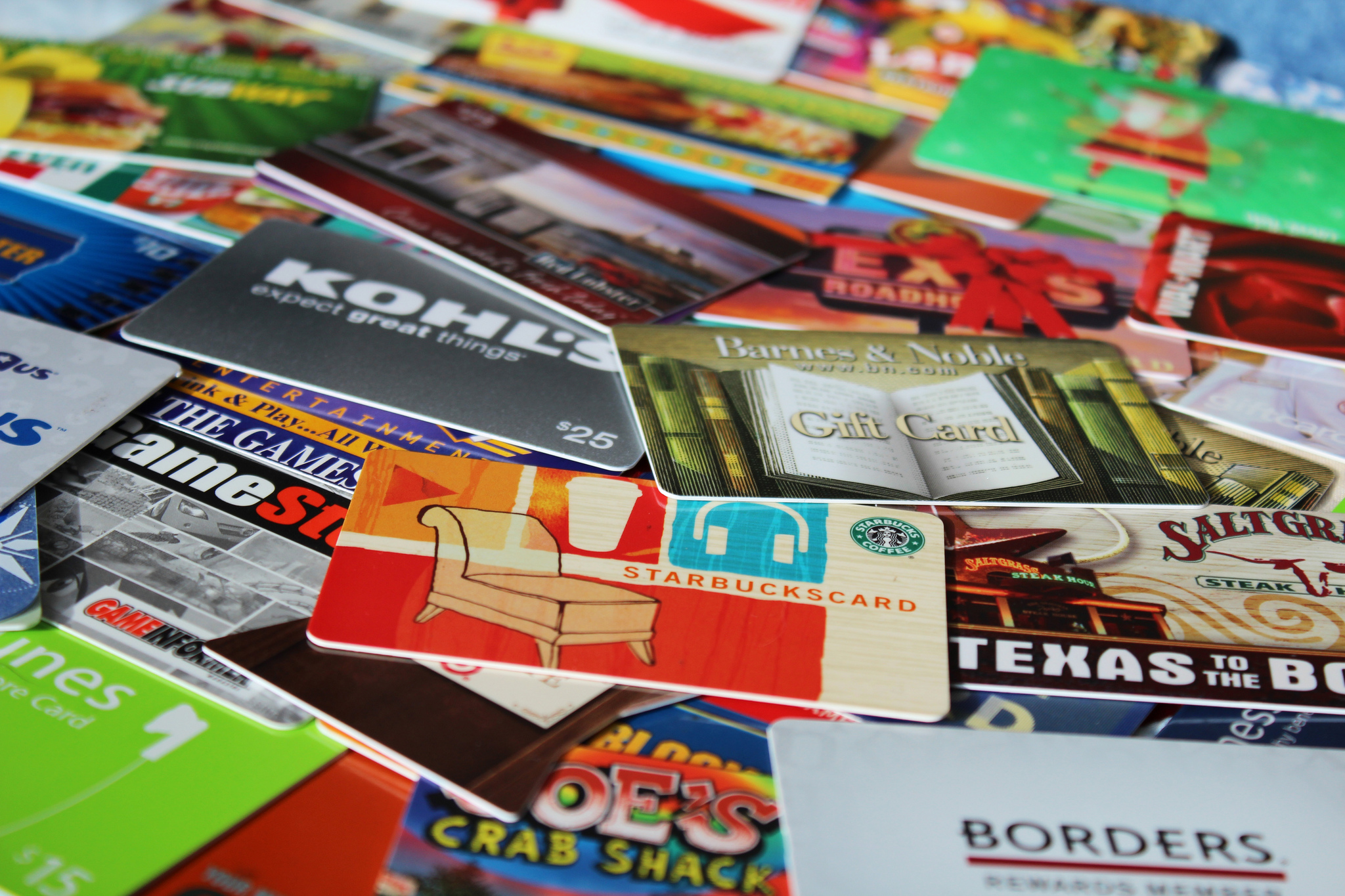 Handed out en masse every holiday season and easily purchased from supermarkets, gas stations, corner stores, 7-Elevens, and many other vendors, a gift card entitles the bearer to spend a predetermined, stated amount at a corresponding store. But what if you loathe L.L.Bean's collegiate winter wear, object to Wal-Mart's dominance of national and now international retail, or simply won't set foot in a DSW for fear of contaminating your feet with the stench of others'? What do you do with your apparently useless gift cards then? Why, purchase some porn, of course!
With a number of adult sites and networks now accepting payment via store-affiliated gift card, I thought a rundown of such smut vendors would serve to enlighten you, dear readers, as to your spending options. And, hey, think of this way: when your father-in-law asks what you ended up buying from Home Depot, you can let him know that whacking it to Jayden Jaymes's marvelous heaving breasts was more important than a new ball-peen hammer. Maybe.
Spend your unwanted gift cards at the following adult emporiums and ensure no gift card goes to waste. The gift card in my wallet, a $15 Starbucks card, could buy you the following membership stints at the following sites (with duration and price changing per gift card brand and value):
– 16 days with the amply-titted anal-loving fuck-freaks of Brazzers.
– 26 days with Naughty America's MILFs and housewives and step-sisters.
– 9 days of ogling DDF Network's European goddesses, foot fetishists, teen lesbians, and busty beauties.
– 30 days marveling at Videobox's impossibly wide range of on-demand smut.
– 14 days, a solid fortnight, checking out the legendary Hustler archives.
– 14 days with Spizoo, the 13-site globe-trotting pornstar-fucking extravaganza.
Conditions apply, of course (minimum $10 balance, certain card brands only) but at least there's finally a way to rid yourself of hard plastic currency usable only at unsexy stores that most certainly don't stock Interracial Booty Intruders, Mommy Needs Money #2, or an HD version of Pirates 2: Stagnetti's Revenge.