Arbitrary societal standards and the mainstream media may have had us all convinced for decades that skinny women were where it's at (as long as they're somewhat curvy) but the recent rise in popularity of BBW (Big Beautiful Woman) porn has seen women formerly labelled "fatties" and "whales" pulled into the spotlight and celebrated for the strength and honesty of their bodies and beauty. Actually, larger women are so 'in' right now that the month of July is basically set to be a BBW-worship-a-thon in the spiritual home of American sin, Las Vegas, Nevada. The reason? BBWcon, the first plus-sized adult entertainment convention.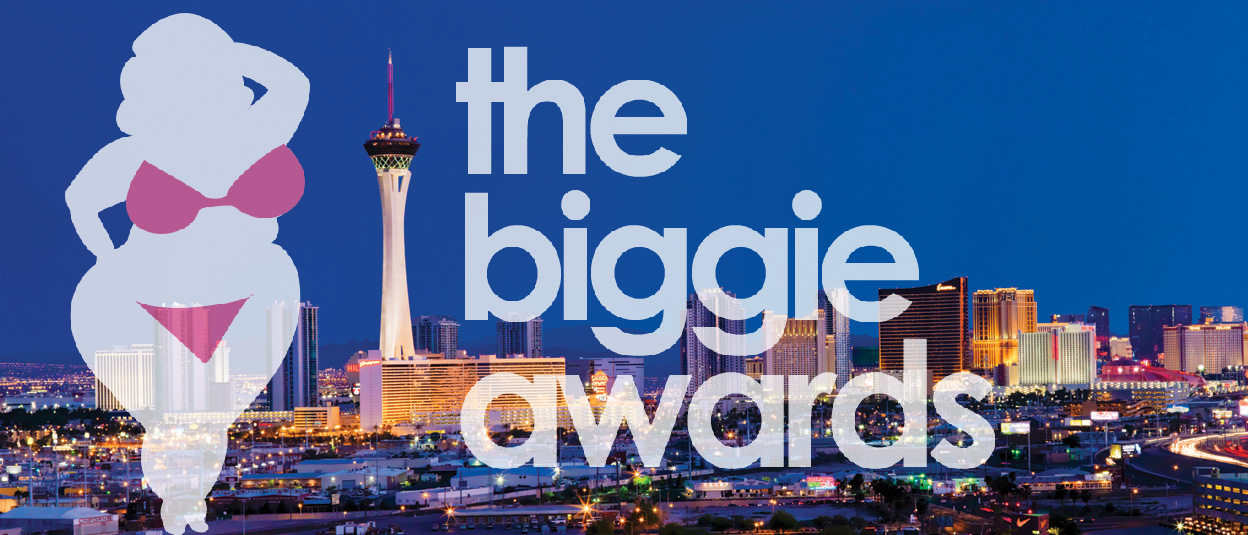 Along with The Biggie Awards, a yearly tribute to the hottest and hardest working people in BBW porn, BBWcon aims to keep the BBW porn industry at a red-hot temperature, offering seminars, exhibitions, and social events all geared towards rewarding those working in BBW porn and their loyal fans. Featured guests are set to include Lexi Luxxxe, Sashaa Juggs, Cotton Candi, Erika Xstacy, and Eliza Allure and you might even hear them discuss face-sitting, career trajectories, piracy, and exploring sexuality in all its forms.
The concurrent Biggie Awards will also be placing crowns on the heads of the year's best Ethnic Performer, Cam Girl, Fetish Performer, Male Performer, Newcomer, XXX and BBW Performers, as well as granting awards for Best Belly, Best Boobs, and Best Butt, along with dozens of other awards. Fan nominations have closed, but you can still vote for your favorite BBW (and related) performers and off-camera professionals at the Biggie Awards website.
Those more into the partying than the professional accolades could do a hell of a lot worse than BBWcon, too. Kimmie Kaboom, for one, is already excited and practicing hard to compete in Desiree Devine's Boobie Bounce Offathon, and there's further games and activities lined up for the weekend that'll surely have you rubbing thighs and bulging waistlines with pornstar, fellow fan, and homegrown BBWs in equal measure.
BBWcon takes place at the Westgate Las Vegas Resort & Casino July 10th-12th with the Biggie Awards taking place on Saturday the 11th. Attendance packages start at $169 and include all kinds of tantalizing treats for BBWs and their admirers alike.