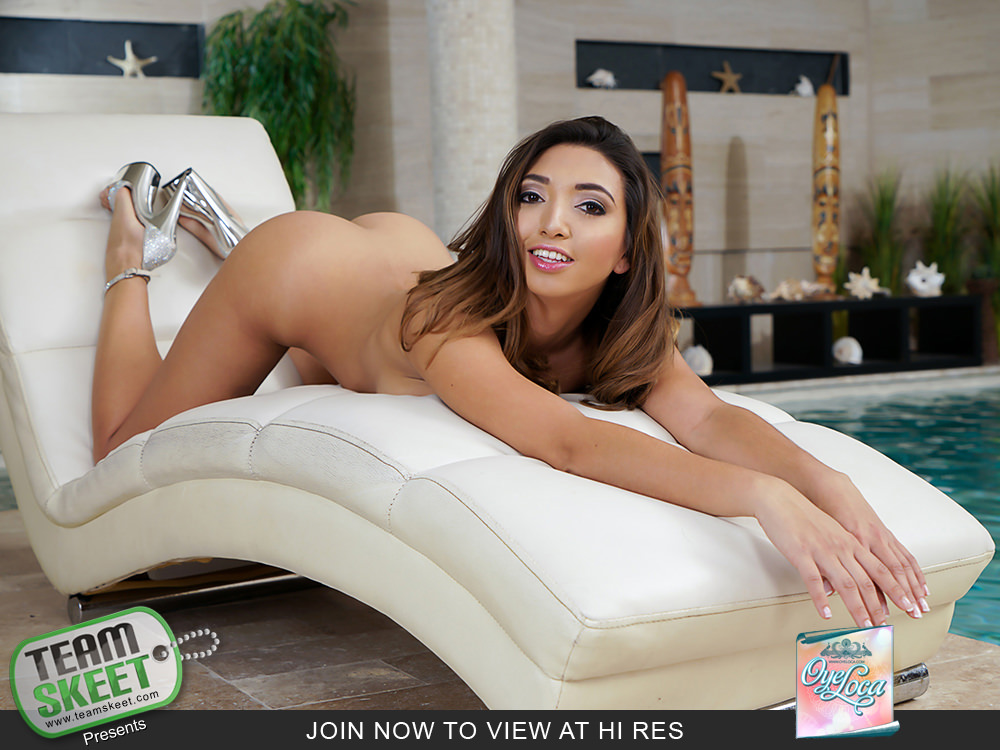 Cinco de Mayo may have originated in celebration of Mexico's triumph over the French at the Battle of Puebla in 1862, but to most in the Western World it's now little more than an excuse to throw on a sombrero, down too many cervezas, and insult your neighbors of Mexican heritage. It's also a day on which porn sites tend to unleash three kinds of celebratory scenes: ones with sombreros, tacos, and salsa; ones with luchadores; ones with genuine Mexicans. This year, on the eve of Cinco de Mayo, we have all three.
My Family Pies, part of the booming Nubiles Porn empire, offers up Anya Olsen (not Latina) along with her "friend" Samantha Hayes (not Latina) and "stepbrother" Logan Long (beardy white dude), in a three-way sexual entanglement that starts with Cinco de Mayo decorations but takes a raunchy turn when both girls reveal themselves panty-less. (The tacos and salsa are mercifully only referenced, not used.)
Reality Kings always delivers on a holiday but this time around things seem a little, well, nutty. Charles Dera often pulls a face like Metallica's Lars Ulrich whacking away at this snare drum, but paired here with Julz Gotti and Sophia Leone (both Latina!), his mug (and mustache) is covered by a red-and-silver luchador mask. In your basic luchador-crashes-party and two-girls-one-cock scenario, Dera gets himself a serious workout with the delightful duo once everyone heads home early.
Frida Sante – a genuine Mexican; like, the born in Mexico kind! struts her utterly marvelous stuff over at Team Skeet's resident Latina-banging-bonanza, Oye Loca. Not only is the scene synopsis the most tame (and tolerable) yet, but the scene itself is damn near perfect for the occasion. Ms. Sante – who's recently been exploring DP, DVP, TP and other exciting acronyms in Europe – here simply introduces herself, talks a little about growing up in Mexico, then proceeds to demonstrate one of the finest sexual performances this reviewer has so far this year.
For a remarkably un-Mexican Cinco de Mayo scene, head to My Family Pies. For a double-dose of Latina ladies (and a luchador), it's RK Prime. But if it's authenticity you're after, a real taste of the genuine article, Oye Loca and Frida Sante are absolutely where it's at.