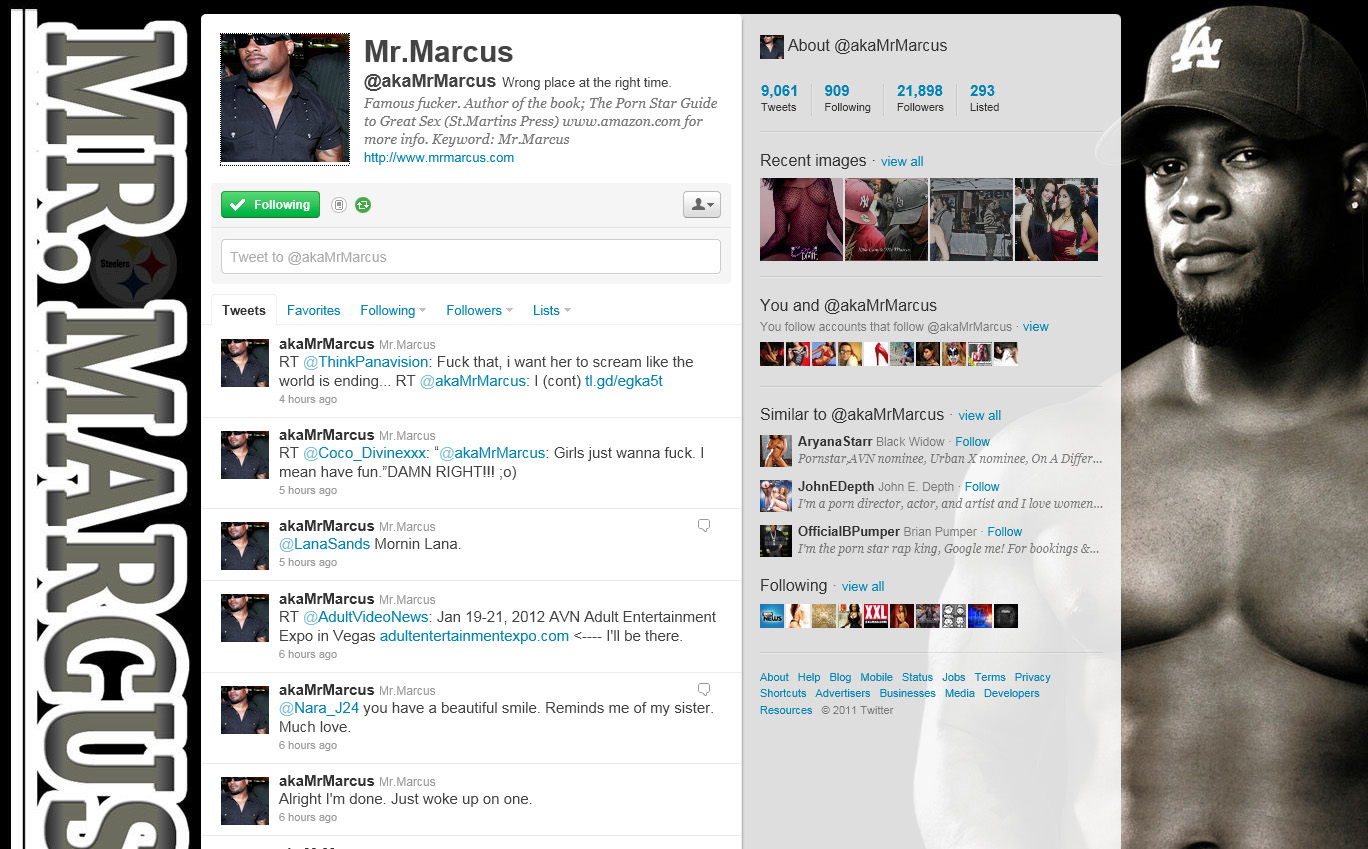 Mr. Marcus is a man who knows women, if not mentally or emotional, then definitely carnally. He has, after all, slipped his impressive penis into hundreds upon hundreds of women, both professionally and privately. As one of porn's reigning African American studs, Marcus's reputation (with both men and women) for being a top-notch cocksman is as glowing as can be. Scratch that, it's just about to get even better.
In a feature published by XXL Mag, Marcus gives readers a breakdown of what he finds attractive in a woman by way of a list of who he considers to be the "50 Baddest Chicks" in the world. Starting off at the bottom and working my way to the #1 spot, I came upon a few notable inclusions, women that are either Mr. Pink's favorites, surprising choices, or straight-up evidence of Marcus's peculiar taste.
#48: Japanese former journalist, current Pepsi spokesmodel, Emi Moriyama.
#45: Ozone Magazine publisher Julia Beverly. Says Marcus, "She's got that runner's body that I like with sisters, but she's got it for a white girl."
#38: Freida Pinto, who "represents for Indian women."
#37: Monica! Yes, that Monica, "The Boy Is Mine" Monica. Dude, Monica!
#29: Marcus says Tupac would've loved Jada Fire. Shit, who wouldn't except my mother?
#19: Rihanna, who Marcus says he included for her cell phone pics. (Presumably the naked ones.)
#7: Asa Akira, whose "sexuality knows no boundaries,", which is pretty damn obvious if you've seen Insatiable 2.
#4: Nyomi Bannx. One of Mr. Pink's favorite pornstars, black or white, Marcus says Nyomi is the natural successor to…
#3: Former pornstar, now rapper, painter, and author, trailblazer, Heather Hunter.
and finally…
#1: Janet motherfuckin' Jackson! Marcus says Janet "Encompasses all around sexuality," calling her "a woman with longevity" who "plays really hard to get [and] seems hard to please, which I like."
Now there's a man with intriguing but supremely respectable taste.