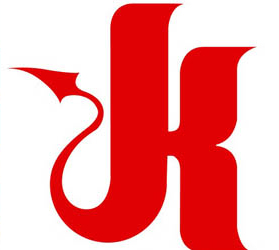 Peter Acworth might be best known as the man who brought human sexuality's darkest desires to a hundred-year-old castle in the middle of San Francisco's Mission district with Kink dot com, but he's really just a local bar owner at heart. Well, he is now that The Armory Club has opened in the same building that houses Sex & Submission and Bound Gang Bangs, among other now infamous Kink sites.
Calling itself "a social escape from the normalcy of everyday life," The Armory Club offers creative, handcrafted cocktails, award-winning locally brewed beer, and "an exciting wine list" all in a ballroom modeled on Kink's legendary Upper Floor. With pressed tin ceilings, a lit onyx bar, and cast-iron fireplace, the club is a natural progression for Acworth, whose personal touch has made Kink one of the most consistently engaging American porn studios of recent years. "For me, the Armory Club is just an extension of the Kink lifestyle," Acworth told AVN. "We may produce fetish material, but we're also a member of the community… We're as much an ethos as we are a company."
Having officially opened its doors on September 18th, The Armory Club, while housed in the profoundly imposing Armory castle, welcomes all patrons 21 and over and promises that while there's nothing inherently sexual about the club, don't be surprised if you waltz in to find the likes of Bobbi Starr, Lorelai Lee, or James Deen knocking back a Whistle Pig rye after a hard day in the torture chamber.