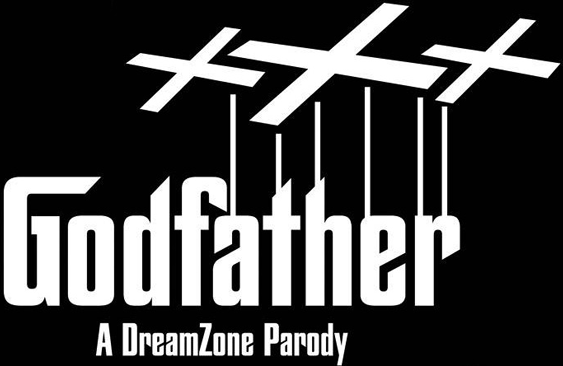 This summer, director Lee Roy Myers and DreamZone Entertainment make you an offer you can't refuse: a XXX parody of Francis Ford Coppola's legendary breakthrough film and one of the most lauded achievements in American dramatic cinema, The Godfather. Although rather unimaginatively titled, Godfather: A DreamZone Parody, nonetheless looks set to blow away viewers with the story of the Whoreleone family, headed by the Dong (Peter O'Tool). As a porn war between families heats up and looks to explode, Dong Vito Whoreleone accelerates his family's sexual aggression and confirms his hold on the illicit underworld gradually forming in American society.
The Don also puts his son Michael (Tommy Pistol) in the unenviable position of underboss; an assignment that doesn't sit too well with Michael's lady, Kay (Kagney Linn Karter taking Diane Keaton's role and very nearly fulfilling one skinematic fantasy of this writer's). With April O'Neil, Tommy Pistol, Jessie Andrews, Michael Vegas, Anthony Rosano, Mr. Pete, Bridgette B., and superhot up-and-comer Veruca James rounding out the cast of this hardcore mafia epic, you can be sure bullets won't be the only thing flying across screen in this flick.
Available on DVD July 24th, Godfather: A DreamZone Parody is sure to fit nicely into that man-cave movie collection, taking place alongside other classic Lee Roy Myers porn parodies of Romeo & Juliet, Buffy The Vampire Slayer, and A Wet Dream on Elm Street. Hell, this XXX Godfather DVD will even make a great substitute for The Godfather: Part III, taking that particular cinematic disasters place in your Coppola-approved Godfather box set – and your lady (or mother) will be none the wiser.