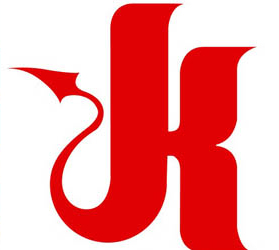 When Stoya alleged her former boyfriend James Deen was a rapist, a claim supported by at least four other women also claiming to have been assaulted in some fashion or another, it almost seemed like the accusation could signal the death knell not only for Deen himself and possibly Stoya, but for companies like Kink.com and Evil Angel, companies that had built their empires on shooting porn that pushed boundaries of taste, decency, legality, and artistry. Although both studios (and others) dropped Deen after the Stoya's accusation caught on, Kink has been the only one to address its on-set environment and its responsibility to all its workers, onscreen or otherwise.
Adding verbiage to its Model Bill of Rights and Model Expected Behavior Guidelines (expanded from Model Rights and Responsibilities) to address concerns raised not only by those who claim to have been assaulted by Deen while at Kink headquarters in the San Francisco Armory, but by other pressing lawsuits contingent on OSH guidelines and the enforcement (or not) thereof, Kink clarified its amendments to the documents to Vocativ, which shared many excerpts.
Key changes directly inspired by the alleged incidents involving Deen include the following from the Models Rights and Responsibilities:
– I understand that no one has a right to my body besides me, on-set or off. No one has the right to physical contact with me, on set or off, without my consent.
– If any of the above is violated, either explicitly or in spirit, by any staff, performer, crew or visitor, I can and should report it to the talent department. I understand that anything I tell the talent department will be kept confidential, if I request it, except in the case a criminal offense (e.g, sexual assault, theft), in which case law enforcement will need to be contacted.
Two very important stipulations there, folks, and hopefully ones that will ensure better safety for all those stepping into the Armory to make some smut. Kink spokesperson Michael Stabile called guidelines "living documents" open for molding and updating as performers and employees "help identify places where [Kink] can strengthen protections."
Now, if you'll allow yours truly an editorial moment for one minor criticism of Kink's new decree… First of all, nobody, not even some girl needing a ten-minute break from her Hardcore Gangbang debut, can smoke inside the San Francisco Armory. Really, Kink? You couldn't install a little mobile air-filtering chamber – perhaps a leftover from the Water Bondage prop department – and let a fucked-ragged Kink first-timer take a drag to settle her nerves. She has to go outside? How long will it take her to get dressed and find a spot 20 feet from any Armory door or entryway? This is an outrage. All the other changes are solid, though, Kink. Nice work.