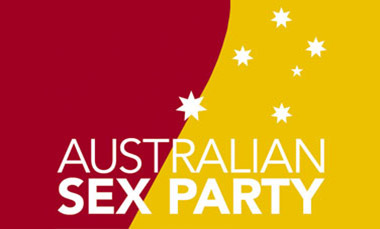 Porn-loving Australians and those intended to visit the Land Down Under with a handy stash of porn – to be used only if they can't score some private time with an Aussie beach bunny, of course – better check themselves before they wriggity-wreck themselves, 'cause the allegedly easy-going, no-worries-having capital of the world has its sights on pornography and is setting its lasers to "obliterate."
The Australian Sex Party, try as it might, just can't seem to convince Australian Customs that prying into the private viewing habits of adults ain't none of their damn business. Customs officials have, since 2010, asked visitors and returning citizens to declare any pornographic material in their possession when entering the country. Issuing an announcement this Thursday, the Sex Party said "Customs officers now routinely intercept every shipment of X18+ and Category 1 and 2 restricted magazines that come into Australia. One in every 10 people are either searched or questioned regarding the question that is asked on the Incoming Passenger Cards about 'pornography'." And, somewhat surprisingly, this searching isn't limited to plain-view items stowed in baggage or one one's person, but, according to senior Customs officials, also to digital content held on "laptops, thumb drives, and iPhones, putting every non-luddite traveler on the potential hit list, even though explicit non-violent pornography is legal in most of the nation's states and territories. Australian Sex Party Public Officer, Robbie Swan, spoke of the resources wasted on such trivial censorship, which has Customs officers spending more time searching for legal pornography than illegal firearms.
The Sex Party has called on Australia's Attorney-General, Nicola Roxon, to adhere to the recommendations offered by a recent Australia Law Reform Commission report on the country's censorship laws, which gave details on how and where cuts could be made and attention could be refocused to free up large amounts of police and Customs time to focus on issues of greater importance; you know, like making sure women have a harder time getting raped at gunpoint. I'm no legal expert, but to me that makes perfect sense. Whaddya think?