Now that we've all had time to digest our barbecue and lose our hangovers, we, the Americans can look back on another day of national celebration with pride. Fourth of July, Independence Day 2012 was another in a long line of fun and freedom-filled parties across the nation. Here's a few happenings that reminded us of what makes our great nation great and what freedom has enabled Americans to achieve.
Miley Cyrus tweeted this flirty photo of herself decked out in celebratory red, white, and blue garb: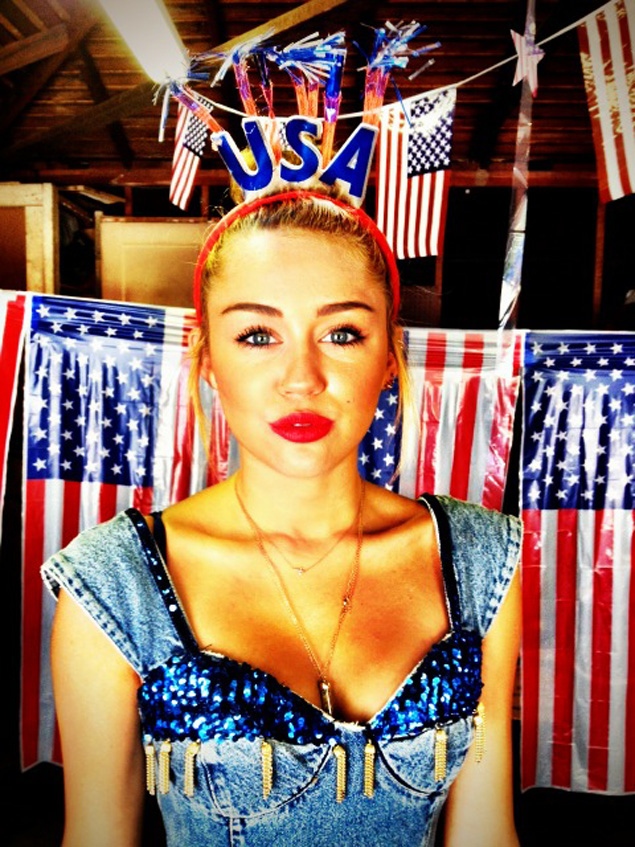 Playboy magnate Hugh Hefner also took to Twitter and showed his followers what it's like to celebrate the 4th in true "American Dream" style. Hef's pictured here with ex-fiancee and reignited flame Crystal Harris enjoying a game of backgammon at the Playboy Mansion: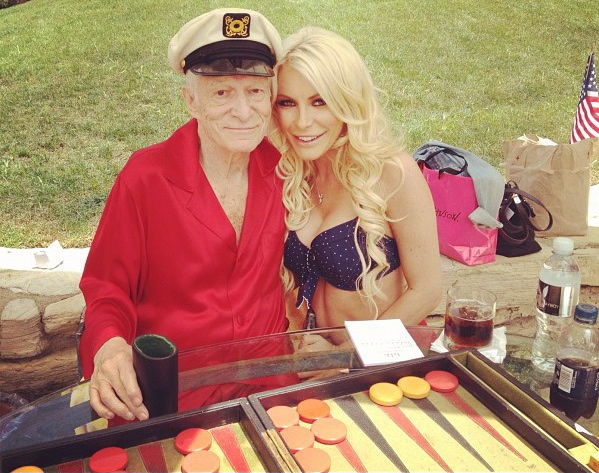 San Diegans saw their fireworks display end rather abruptly as soon as it began when the entire cache of explosives blew at the same time, turning what would have been a 17-minute display into 15 short, awe-inspiring seconds of ka-boom: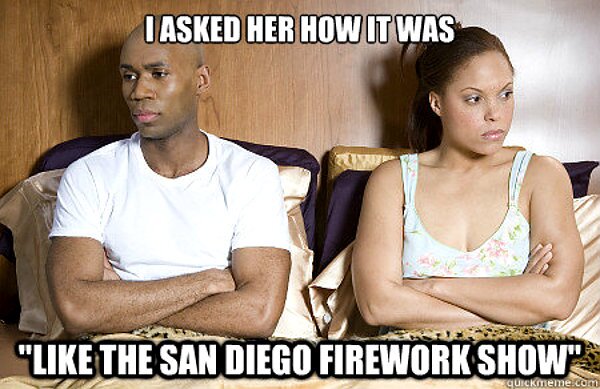 But it was over at Naughty America that the most dazzling display of national pride occurred, with Lisa Ann, Jessica Jaymes, and Nicole Aniston wearing their stars and stripes loudly and proudly in support of the country that has welcomed them (and their fantastic racks) into a $13 billion dollar industry that's all about freedom, making them superstars just for doing what comes naturally and freely expressing their sexualities.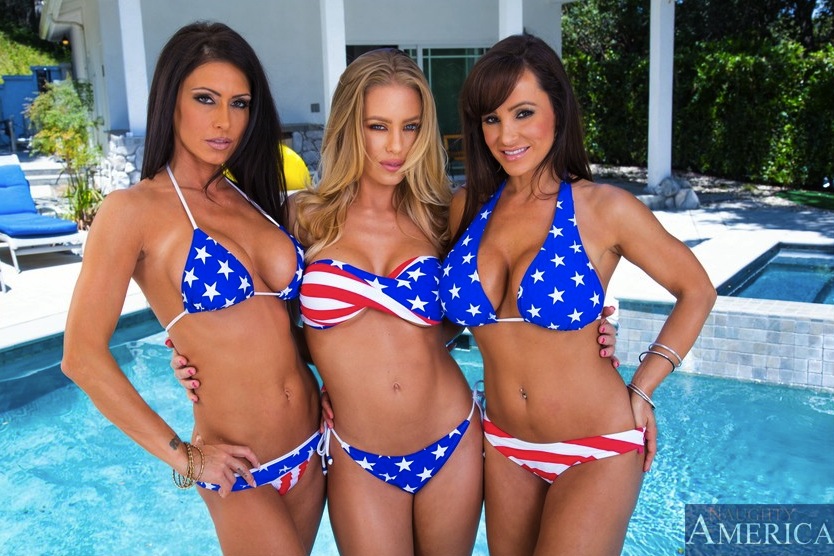 Ah, America! You're so great!